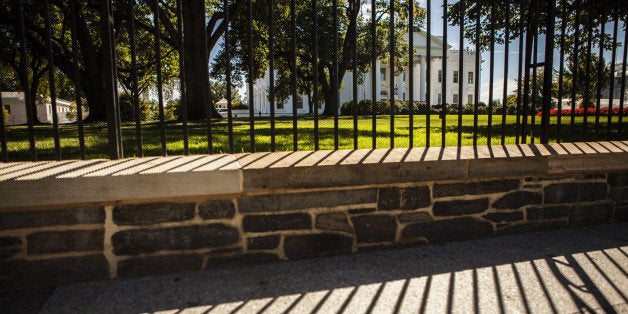 The recent scaling of the White House fence and entry into the front door of the White House by Omar Gonzalez should focus our attention on a bipartisan bill in Congress that attempts to get help to people with serious mental illness and might prevent events like this from happening in the future.
According to the Washington Post, Mr. Gonzalez told a secret service agent, "He was concerned that the 'atmosphere was collapsing' and that he needed to get the word to the president, so he could tell the citizens." His family said he suffers from PTSD and he had previously come into contact with law enforcement. As Mr. Gonzalez has been living in his car for a year, it is likely that any mental illness was going untreated.
It's not the first time mental illness played a role in compromising or defeating presidential security.
A month after President Kennedy was elected and two years before Lee Harvey Oswald assassinated him, Richard Paul Pavlick tried to dynamite President Kennedy while he was visiting Florida. The judge found him unfit to stand trial.
Richard Lawrence believed he was the king of England and fired two bullets at Andrew Jackson. "The jury acquitted him by reason of insanity after only five minutes of deliberation."
John Schrank who was suffering from 'insane delusions, grandiose in character' shot Theodore Roosevelt before a speech in Milwaukee. The court declared him to be insane.
Untreated serious mental illness has also caused attempts on other politicians. Mentally ill Jared Loughner shot Gabrielle Giffords. In 1998, Russell Weston killed two guards protecting the US Capital "to prevent the United States from being annihilated by disease and legions of cannibals." It is unknown if he planned to target representatives or not. DC area police shot Miriam Carey after a car chase that ensued after she tried to enter the White House for an unknown purpose. She was variously reported as having post-partum depression, bipolar disorder, and schizophrenia medications were found at her home.
Not withstanding the above, the secret service has an excellent record of preventing these attacks on the president, but do not stop them from happening to others. 192 men with schizophrenia who had been detained by the Secret Service after appearing at the White House with delusional demands had a subsequent arrest rate for violent crimes 1.6 times (with no past history of violence) to 4.8 times (with a past history of violence) that of the general population.
To see that persons with serious mental illness get the care they need, Congress should pass The Helping Families in Mental Health Crisis Act (HR-3717) sponsored by Representative Tim Murphy (R. PA) and 108 cosponsors from both parties. It encourages government to reorient mental health spending towards delivering treatment to those known to have serious mental illness -- like the 192 individuals identified by the Secret Service, rather than improving the mental health of all others. It also encourages government agencies to use evidence-based practices. The bill has massive support from law enforcement, advocates for the most seriously ill and their families. Opposition comes from organizations that don't want to lose funding for non-evidence based practices and those that fail to serve the seriously mentally ill.
Putting a tighter security cordon around Congress and the president may help keep them safe, but does nothing for those with mental illness or the rest of us. A more humanitarian approach is to help them get the treatment they need. It's better for patients, public, police and taxpayers.
Calling all HuffPost superfans!
Sign up for membership to become a founding member and help shape HuffPost's next chapter