The gunman who slaughtered 49 people in an Orlando, Florida, nightclub told a police negotiator the attack was a protest against U.S. bombings of Islamic State targets in Iraq and Syria.
"You have to tell the U.S. government to stop bombing. They are killing too many children. They are killing too many women, okay," gunman Omar Mateen told a police negotiator by phone during the June attack, hours before the killer died in a shootout with police.
Orlando officials on Friday released transcripts of three phone conversations between the shooter and a police negotiator. During the second call, Mateen, a 29-year-old American citizen, said his assault on the nightclub was "triggered" by a U.S. bombing that killed a top ISIS commander in Iraq weeks earlier.
"Yo, the airstrike that killed Abu Wahib a few weeks ago," Mateen said, referring to a strike that the Pentagon said had killed the senior Islamic State leader and three militants. "That's what triggered it, okay?"
Wahib was well known for sharing violent videos online, according to The Los Angeles Times, including one showing him killing three Syrian truck drivers because they were Shiite Muslims.
The attack on the Pulse nightclub, which also wounded 53 people, was the worst shooting in modern American history.
In his conversations with the police negotiator, Mateen repeatedly complained about civilians killed by U.S. airstrikes in Syria and Iraq. "What am I to do when my people are getting killed over there," he said.
When the negotiator asked him to identify himself, Mateen answered, "My name is Islamic soldier," and, "Call me Mujahideen. Call me the solider of God." He said he'd pledged allegiance to the Islamic State and expressed admiration for one of the brothers who carried out the deadly Boston Marathon bombing in 2013.
Investigators concluded later that there was no direct link between ISIS and the assault on Pulse, a gay nightclub.
The negotiator diligently tried to extract information from Mateen about his identity, his weapons and the extent of the casualties.
"Tell me what you did please," the negotiator said.
"You already know what I did," Mateen said.
Mateen deflected many of the negotiator's questions. At one point, he claimed to have placed bombs in the club's parking lot "that can take out a whole city block" and couldn't be found by sniffer dogs.
The attack occurred during the holy month of Ramadan. Mateen told the negotiator that he was adhering to religious tradition.
"I fasted the whole day today. I fasted the whole day and I prayed," he said.
Portions of the calls had previously been discussed by Orlando police, but full transcripts of the conversations hadn't been released.
Earlier this week, authorities released audio recordings of witnesses dialing 911 and fire department officials coordinating their response to the mayhem.
Support HuffPost
The Stakes Have Never Been Higher
Related
Before You Go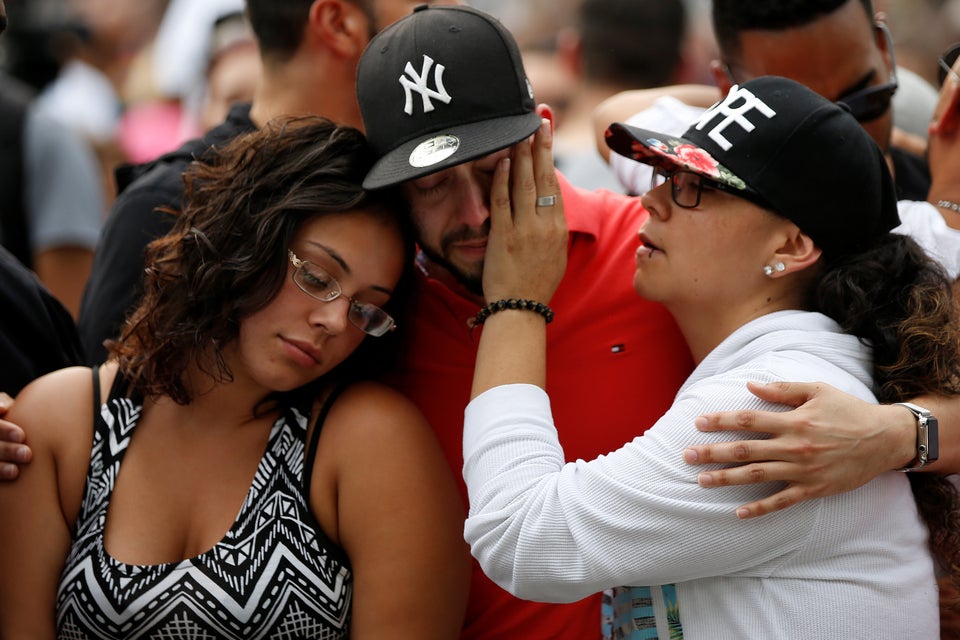 Orlando Florida Vigils
Popular in the Community