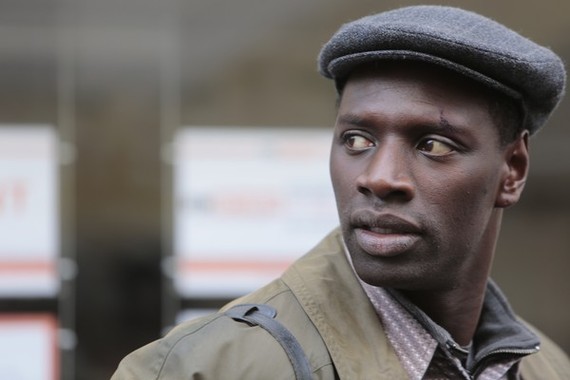 Americans may not be familiar with him yet but, at this moment in time, Omar Sy is the biggest movie star in France.
"I remember having coffee with him one day in Paris a little while back and we were talking and engrossed in the conversation -- and we looked up and there were 150 people on the other side of the window, looking at him," says director Olivier Nakache, who is at least partly responsible for the phenomenon that is Omar Sy.
Not that Sy wasn't a star already -- at 37, he's been a familiar face on French television since 2001, when he was half of the title on Omar et Fred, a sketch comedy show he did with longtime partner Fred Testot.

Since 2011's The Intouchables, directed by Nakache and partner Eric Toledano, Sy is the most popular film star his country has. He won the Cesar Award for best actor (the French Oscar) and was given supporting parts in a pair of Hollywood studio films (X-Men: Days of Future Past and Jurassic World).
Now he's reteamed with Nakache and Toledano for Samba, which opens in limited released Friday (7/24/15). The film is already a hit in France, though it represents a change of direction for the creative team. Where Intouchables was a comedy with a dramatic thread, Samba is a drama, through which is threaded human comedy.
This interview continues on my website.
Popular in the Community