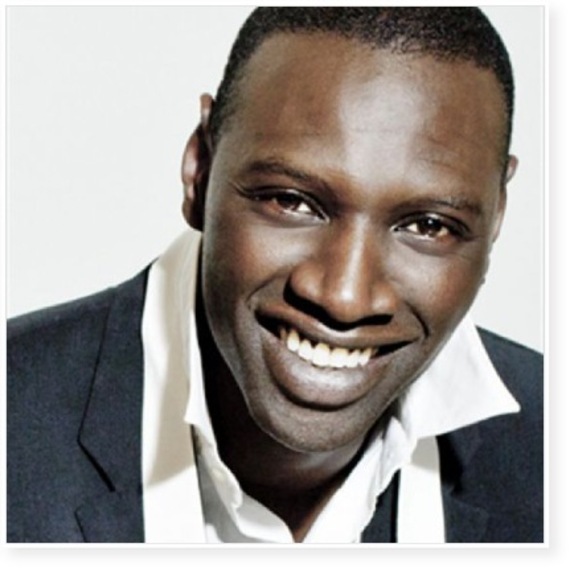 Oscar winner Sidney Poitier proclaimed," I am the me I choose to be." Cesar winning actor Omar Sy has chosen well. His role as the caregiver Driss in "The Intouchables "earned him French cinemas highest acting honor for France's second highest grossing film. The French native and son of African immigrants grew up in banlieus, the suburban housing projects located on the outskirts of Paris. The son of a cleaning woman and a factory worker he started his career as a comedian performing skits on radio. The handsome actor went on to French television roles and then films. "Omar shares the quality he brings to his work, "I think I work hard and I do my best especially when I work on topics that touch me a lot. I bring my humanity, sensitivity and personality to things. I bring all of my personality to everything I do". His latest performance in "Samba" as the lead character plays out against the backdrop of immigration issues in France. Omar explains the plot, "Samba is the story about an African immigrant in France who has been living in Paris for 10 years. His life changes when the government asks him to leave the country and when he meets a volunteer named Alice."
"Audiences will connect with this film because we are talking about human beings, and everyone can connect to that. The film is also about immigration...and immigration is a universal topic. It's an entertaining movie and gives audiences the chance to learn about people they really don't know about. The movie has a lot of heart, love and hope in it" adds Omar. Reunited with the team behind "The Intouchables", Eric Tolédano and Olivier Nakache, Omar admires their creative work dynamic on set, "Because I started with Eric and Oliver 15 years ago, we now have a routine where we work together every two or three years on a movie. I take part in all of their films. We have that special connection, and we are touched by the same things in life. I am a huge fan of their work and love the way they write, the actors they pick and the topics they choose. They do what I dream of doing one day."Omar began writing for television early in his career and now adds producer to his credit. He elaborates,"I started writing because it's so much fun for me and I like to make people laugh. It's a personal pleasure, I did that on TV for 15 years. I love connecting with people and I think humor is the easiest way to do that. Production came after and I realized how important it is to tell a story and I wanted people to be able to see the story that I wanted to tell." For his next film he went back to his comedic roots to tell the story of a historical character, "I just finished a movie about a clown in the movie "Chocolat." It is the story of the first black clown in France. I hope that after the movie people start to realize that there was a clown in the last century. I am so proud to tell the story of him. I don't have a dream historical figure I would like to play, so for now, the historical figure is him, and I am so happy I did it. Maybe in the future there will be someone else."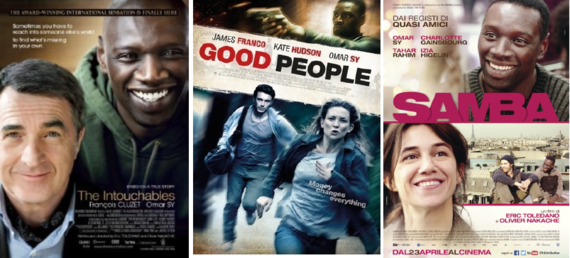 American audiences know him from his performances in the summer hit "Jurassic World" and as Bishop in "X-Men: Days of Future Past". Effortlessly working in French and American films he feels blessed," I don't have a preference. I am so happy I can do both. This year I was able to do "Samba" in the winter and "Jurassic World" in the summer. I'm very happy that I was able to do both. It would have been difficult to choose and I'm glad I didn't have to make the choice".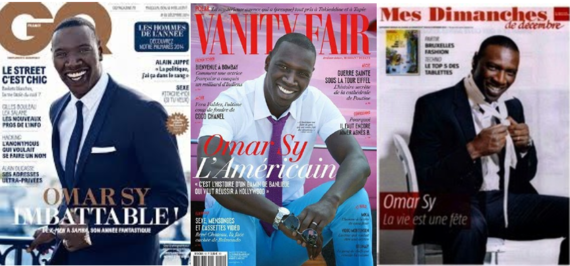 Poised for international stardom, Omar is working with the best actors in film for his next projects," A movie starring Bradley Cooper called "Adam Jones", as well as "Chocolat" with James Thierree. I also just finished "Inferno" with Tom Hanks." Modestly Omar sums up, "Meeting and working with different people on each project; moving from one set to another so that I'm always learning and challenging myself. I love the change."
Calling all HuffPost superfans!
Sign up for membership to become a founding member and help shape HuffPost's next chapter