Omar Z. Robles began taking photographs of ballerinas less than three years ago. But, unlike carefully lit indoor studio portraits or performance shots snapped on a stage, his photos of dancers are taken outside, on the city streets, rain be damned.
His subjects are often wearing pointe shoes ― sometimes paired with gossamer, other times jeans ― extending their arms and lifting their legs on sidewalks, near train tracks and smack dab in the middle of roads. He's shot men and women from the American Ballet Theatre, Dance Theatre of Harlem, Ballet Concierto De Puerto Rico, Alvin Ailey American Dance Theatre, and even the Ballet Nacional de Cuba.
And they've all agreed to bend their bodies in an urban jungle, from New York to Seattle, Havana to San Juan.
Born in Puerto Rico, Robles has a performance background, notably as a mime. "When I started photographing, I realized that, like mime theater, photography was an amazing nonverbal communication medium," Robles told HuffPost in a past interview. "Yet it allowed [me] to capture fleeting emotions and tell a story for a much longer time than mime theater could."
As his signature style of ballet imagery continues to gain momentum on social media and beyond, we checked back in with Robles to talk about the beauty of street photography and why fans can't get enough of ballerinas pirouetting next to skyscrapers:
Do you remember the first time that you photographed a dancer in the streets?
Yes, I do, because it was me. I started this project as a self-portrait series photographing myself doing stylized jumps in different parts of the city. Eventually though, I ended up reaching out to dancers I saw through Instagram and "outsourced" the modeling part to them while I kept behind the camera instead.
What was it about the juxtaposition of the city and a ballerina that made you want to make more of these images?
My vision was to break the norm of the everyday, to shatter the monotony of our way of life and portray a world where we could move without the stiff rules of etiquette. To capture the idea of weightlessness, or hovering around town.
In your bio, you write that your specific style of street photography substitutes "the New Yorker with the New York dancer." Can you elaborate on this? What aspects of the city or urban space do you focus on in these kinds of photos?
Before diving deep into this series, I was mostly doing street and documentary photography. From that, I acquired a specific aesthetic that roams our streets. The difference between one city or another, in spite of the architecture, is the people and their mannerisms. While that sets us apart, interestingly, it's also a common denominator in a way. What I seek to do, then, is to swap the everyday person within that scene for an "extraordinary" person ― who is the dancer(s) ― and thus imagine a new reality with new possibilities of movement within our spaces.
How do you interact with dancers on these shoots? What kinds of moods or movements are exciting for you, as a photographer, to catch on camera?
Because I have a background in performance, having studied as a professional mime, I can direct the dancers not just from a photographic point of view but also from a performance perspective. I pay attention to a lot of the nuances that maybe other photographers might miss because they are not familiar with dance as a technique. I am rather specific as to what I ask the dancers to do. For example, I will make sure they are pointing their feet, turning out properly, that their shoulders are down, etc.
Often, I look for larger-than-life movements and jumps, anything that is out of the ordinary. If it's something anyone else could do, then I'm not interested. That's why for example, I mostly shoot dancers in pointe shoes. It is an image that will immediately catch the viewer's eyes because it is not ordinary.
I recently learned from someone this phrase and it stayed with me as it is something I believe I was doing unconsciously. "Our job as a photographer is to portray the familiar in an unfamiliar way or the unfamiliar in a familiar way." With this series, I believe I am able to achieve both of those aspects simultaneously.
If you could photograph dancers in any city in the world (that you haven't already), what would it be?
I really want to go everywhere but if I had to choose five countries/cities to visit in a year's time I would say: Brazil, India, Paris, South Africa and Japan.
If you could photograph any dancer ― past or present (that you haven't already) ― who would it be?
I would have loved to photograph Carlos Acosta back in the day. He truly embodies the spirit and glory of the Cuban ballet within an international platform. Also, even though he's not a dancer, I would have loved to photograph my mentor, Marcel Marceau. He had a stage presence and projection like none other I've ever encountered.
Talking about the present day, Natalia Osipova, Michaela DePrince and Misty Copeland are definitely at the top of my list. Misty Copeland, in particular, I would love to photograph. Her story is extremely inspiring and certainly something I can identify with as a Latino artist.
Related
Before You Go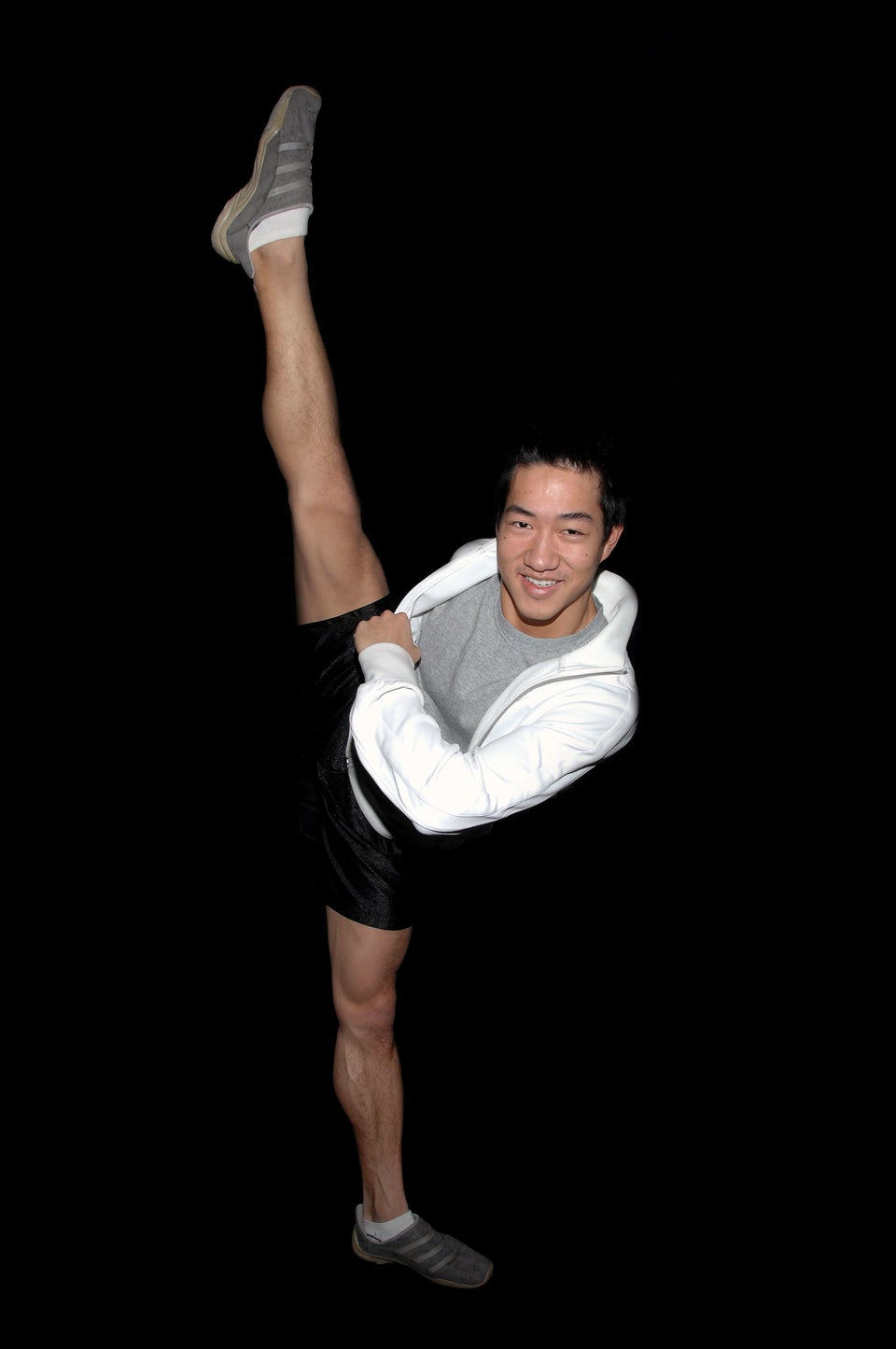 Ballet Dancers You Should Know
Popular in the Community