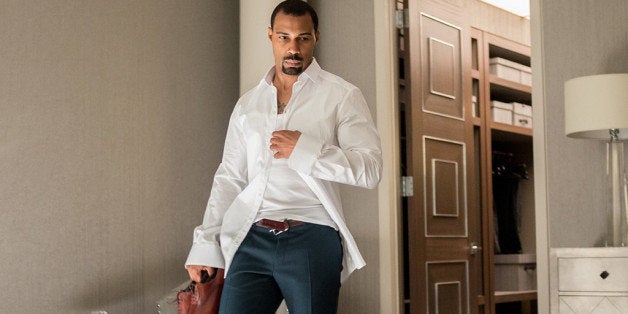 The second season of Starz's Original Drama "Power" premiered on Saturday, and the cast is not at all concerned about the success of "Empire" -- a show that's poised to be it's biggest rival. Instead, "Power"'s lead player Omari Hardwick says the show is determined to continue charting its own course.
Hardwick, who stars as James "Ghost" St. Patrick in the drama-filled series, explained in an interview with The Huffington Post that he has urged his crew and cast mates to ignore viewer's comparisons of the two shows and to stay focused on what "Power" can deliver in its second season.
"I did a speech in front of Starz execs and the cast and crew members," Hardwick said. "I stood up and I said, 'Look, we need to act like this show has not been done before. We need to act like it's the rookie season, and nothing has happened, and there's no success, and no one likes the show. And we need to go into season two with that attitude.'"
"So for me it was just about competing with ourselves and making sure for the people who were looking, that we got even better in the sophomore season," he continued. "But not at all looking to the left and to the right of other shows."
Admittedly, the shows share some similarities -- both feature an abundantly African-American cast, celeb cameos and high-powered drama. Still, Hardwick says that the plot twists that are introduced in the second season will attract a new frenzy of fans.
41-year-old Hardwick is deeply proud to have his name mentioned alongside the likes of Kerry Washington, Gabrielle Union, Terrence Howard and Taraji P. Henson. He's also keenly aware of the cultural influence that's driving television's diversity.
"The reality is our story and the way we love, and our taste in clothing and everything else. And what we ambitiously feel we can be," Hardwick said.
"Power" airs Saturdays on Starz at 9pm ET/PT.
REAL LIFE. REAL NEWS. REAL VOICES.
Help us tell more of the stories that matter from voices that too often remain unheard.
BEFORE YOU GO
PHOTO GALLERY
Omari Hardwick Photos