Omari Hardwick says he would love to sit down and have a conversation with Rudy Giuliani to discuss the former mayor's controversial comments about violence in the black community.
On Wednesday, the star of Starz hit show, "Power," joined HuffPost for a Facebook live stream and shared his candid views on Giuliani's July 10 interview with CBS' "Face the Nation." Giuliani suggested that black parents should teach their children "to be respectful to the police." Giuliani also said that black children are bigger threats to each other than police are to them.
"For Giuliani's ignorance to be of such at the age that he is and having lived the life that he's led," Hardwick said referring to the former mayor's history improving New York City's murder rate in the 1990s.
"For him not to understand that what you're dealing with is that no other person or persons within our country, within the diaspora of our American culture are being targeted at such a rapid gross rate, then there's no need to say 'Black Lives Matter too,' cause no other lives have not mattered."
"You're not wrong, but the reality is let's have a further conversation as to why black kids are killing each other," Hardwick said. "The reality is, because 'black lives mattering' has never made it to the mind set of young black men to understand the reason we matter is because we matter."
Hardwick went on to add that Giuliani's sentiments make him think "about the people who are in very high positions of power who make such ignorant comments."
Check out more of Omari Hardwick's interview segment in the clip above.
Support HuffPost
Every Voice Matters
Before You Go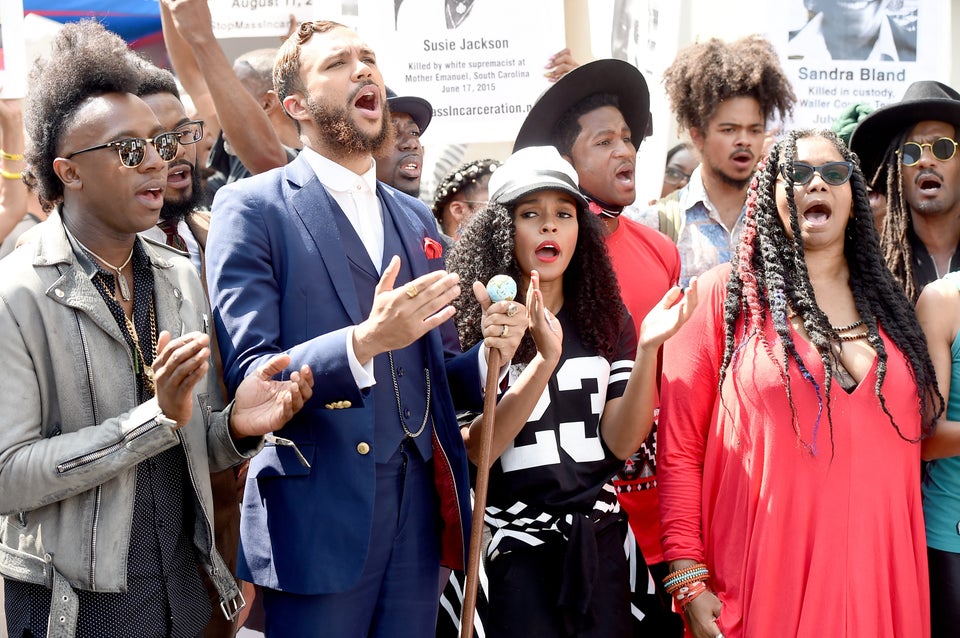 15 Ways Artists Fought For Larger Causes
Popular in the Community