Former White House aide Omarosa Manigault-Newman tore into her former boss Sunday, calling President Donald Trump a racist and a "performer" who she believes "wants to start a race war in this country."
Manigault-Newman, speaking with the Rev. Al Sharpton on MSNBC's "Politics Nation," said Trump's claim during his presidential campaign that he would promote diversity was all just a ruse to get votes.
"He was disingenuous about his commitment to diversity. He could care less if African-American civil rights leaders, anyone came to the table, because he had his agenda and that agenda did not include advancing and uniting the African-American community or even putting any policies in place that he promised during the campaign," she said. "He's a performer. He wants to use people as props."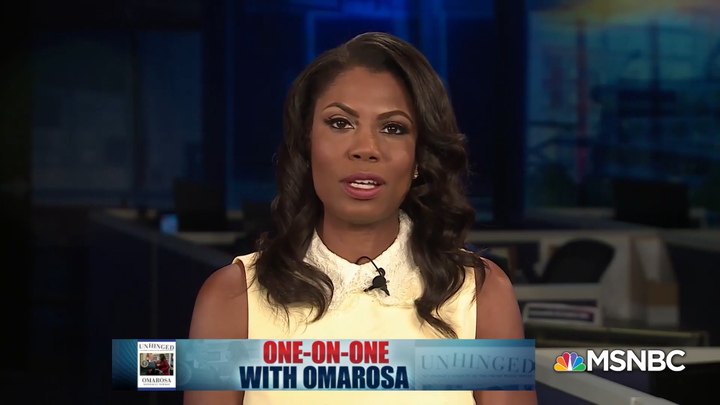 Asked whether she believes that Trump is a racist, she answered: "Yes, Donald Trump is."
"I believe that he wants to start a race war in this country," she added, though did not elaborate on that point.
The former White House aide stressed the small number of African-Americans who are working in his administration. She also accused his administration of trying to dismantle former President Barack Obama's accomplishments.
"Donald Trump is not equipped to serve in the role that he is in," she concluded. "I would say that he's unfit to serve as the president of the United States. He has completely taken the presidency to the gutter."
Manigault-Newman, who said she held a 15-year friendship with Trump, has increasingly spoken bitterly of the president since she left the White House as director of communications for its Office of Public Liaison. Before joining his administration, she oversaw African-American outreach for his presidential campaign and appeared as a contestant on his TV show "The Apprentice."
CORRECTION: This story previously referred to Al Franken when it should have referred to Al Sharpton. It also referred to Manigault-Newman's job title as White House director of communications. She was director of communications for the White House's Office of Public Liaison.
Support HuffPost
The Stakes Have Never Been Higher
Popular in the Community