We're not going to lie, we're a little tired of traditional ombre hair. It seems to be everywhere (still) and we're craving a new 'do to get us inspired.
But we've got to admit that there are few hairstyles as low maintenance as ombre locks. And Goeun Yoon seems to have found an edgy twist on this look.
"I just did my hair by myself," the student told us. "It took four times to do it -- I just kept repeating the bleaching until I got the tone I wanted. I'd done ombre at the bottom a few months ago and decided that I wanted the blonde section [to be] longer and more even across my hair, so I did it!"
To keep her hair from fading, Yoon uses Clairol Purple Shampoo to maintain "the lightness in the blonde," plus plenty of conditioner so her strands stay hydrated. Who knew an at-home dye job could be so straightforward?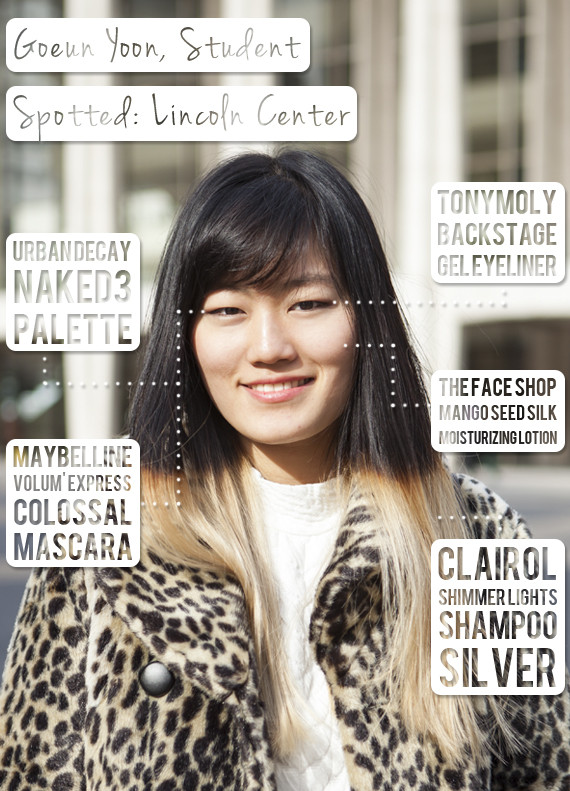 Photo/Art: Raydene Salinas
Before You Go

Beauty Street Style: Goeun Yoon