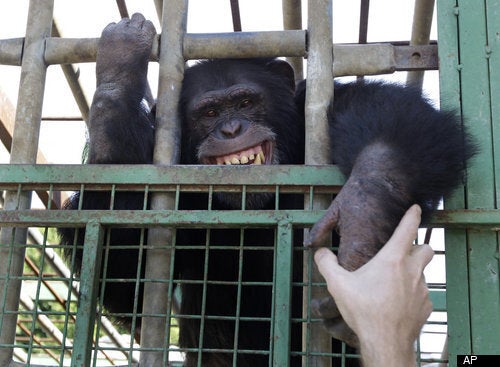 Animal rights activists have rescued a 12-year-old chimpanzee from a zoo in Lebanon, after it was discovered the animal had developed a cigarette habit. (Scroll down for photos)
Omega, who has reportedly never climbed a tree or been in an environment with other chimpanzees, began smoking after visitors to a now-defunct zoo in Ansar began throwing lit cigarettes into his cage, the Associated Press is reporting. Still, it was not the primate's first exposure to nicotine -- according to Beirut's Daily Star, Omega had been used in a local restaurant, where he served water pipe to customers and would occasionally smoke cigarettes.
Following his rescue Monday, Omega will now reside in the Vargem Grande Paulista Sanctuary, a dedicated chimpanzee reserve in Sao Paulo, according to the Daily Star.
Like Iraq and Bahrain, Lebanon has virtually no animal rights protection laws, and highly endangered wildlife like chimps have been known to be smuggled there and displayed in zoos or in private homes. The AP reports that Animals Lebanon, a local animal rights NGO, has been pushing for Lebanon to join the Convention on International Trade in Endangered Species (CITES) and adopt laws that regulate the importation of primates, though it has yet to do so.
See photos of Omega's dramatic rescue below: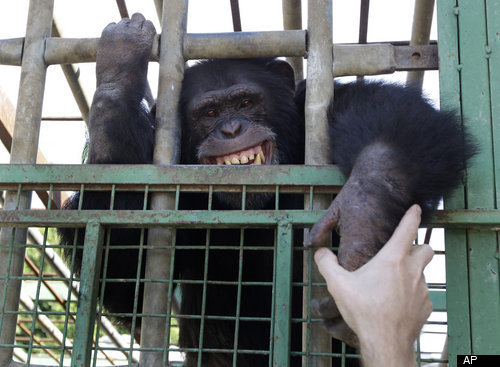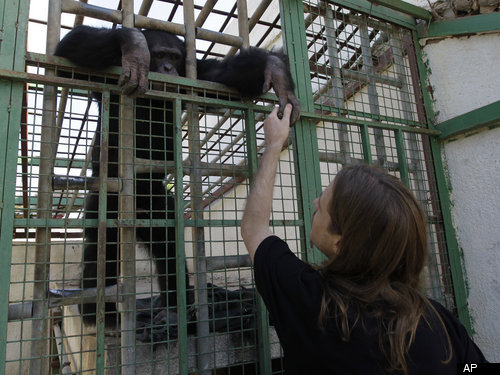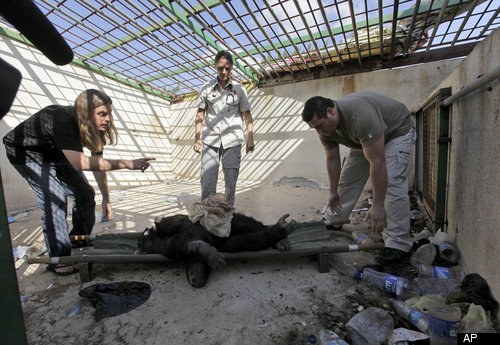 Calling all HuffPost superfans!
Sign up for membership to become a founding member and help shape HuffPost's next chapter