In OMG We Bought A House! Episode 12, we take the decorating outdoors! For mine and Joey's 7th anniversary we decided theres no better place to celebrate than home, and since the weather has been so nice we wanted to make it extra special by preparing our own lush outdoor escape. With a nice classic table and chairs, a table runner and a rug made for the outdoors, some candles, lanterns, and curtains for softening, our pergola is now one of our favorite parts of our home!
To watch past OMG We Bought A House episodes, click here.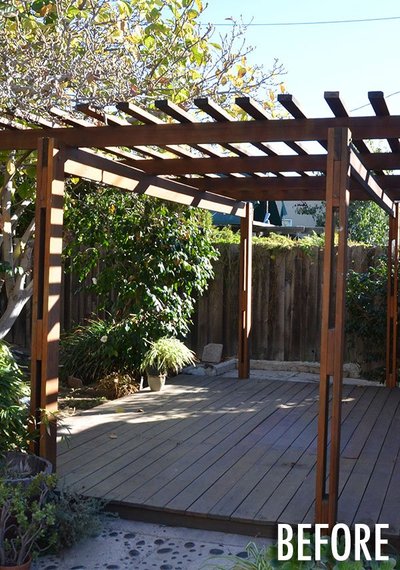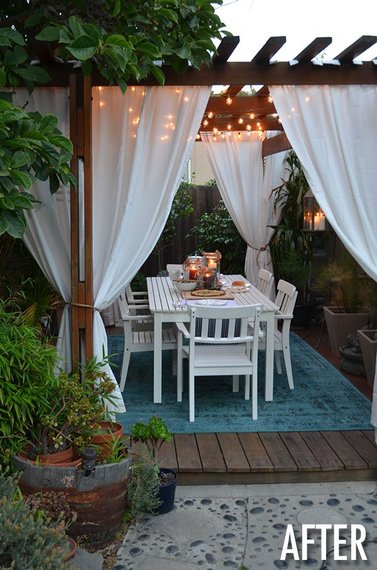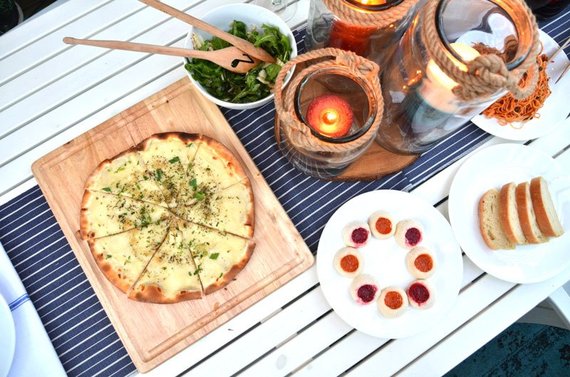 Prep It:
-roughly cut fresh fruit and berries (oranges, limes, strawberries, blackberries, blueberries, raspberries, and peaches!)
-1 bottle of dry red wine
-1/4 cup brandy
-1/4 cup tripple sec
-1/4 cup freshly squeezed orange juice
-a splash of sparkling water-- to taste
-agave syrup-- to taste
-cloves-- a sprinkle of cloves
Do It!:
1. Add all your ingredients to a decanter or pitcher and let sit for an hour or so to really let those juices mix and mingle.
2. Serve!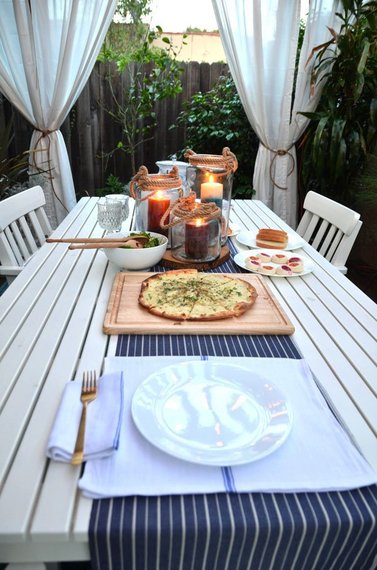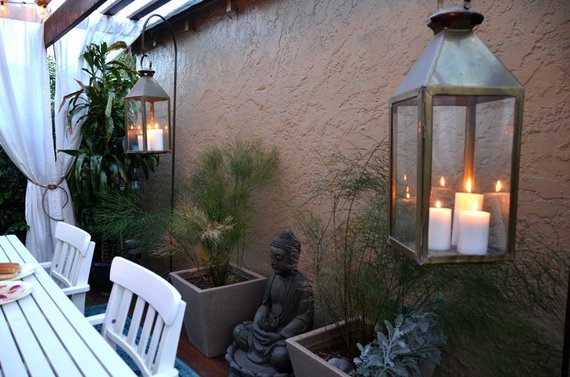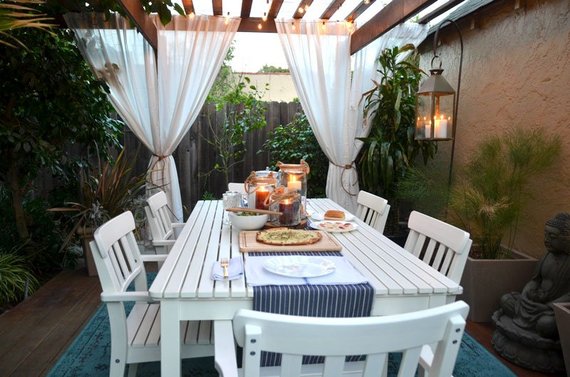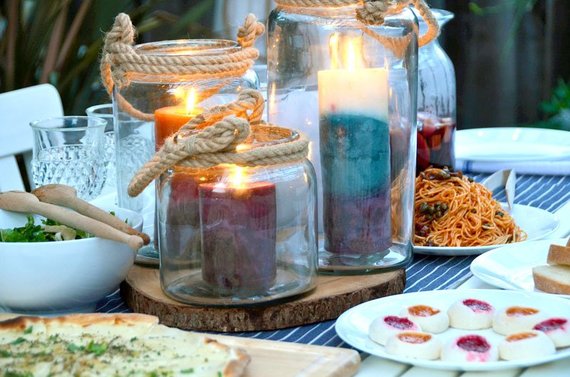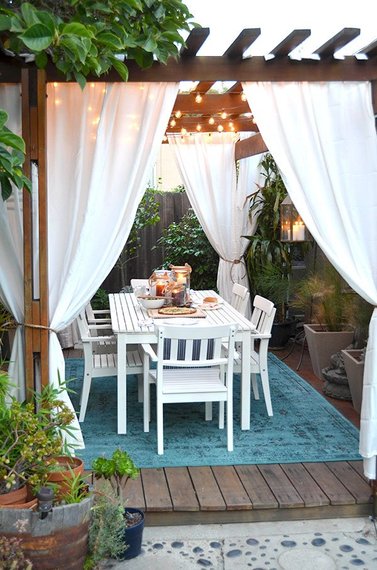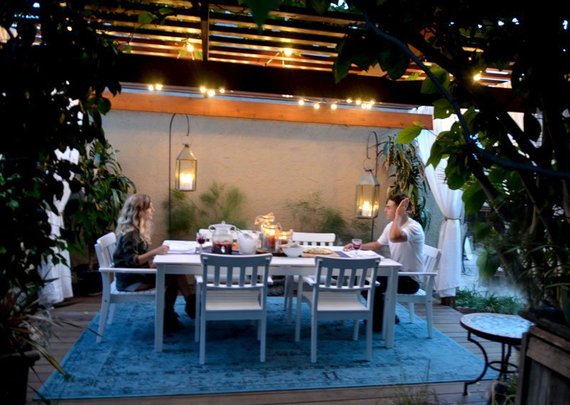 Popular in the Community