My boyfriend (and now legally married boyfriend) Joey and I just bought our first house in the Los Angeles area. I'm very excited to share with you the first episode of OMG We Bought A House! -- a series Joey and I are doing about buying, renovating, moving in and decorating our first home. This is the first episode where we give you the tour of our house before we paint and move in. You get to see it in its "before" state -- bars and all.
We fell in love with this vintage house and I love that it hasn't been updated in a while so we can carefully infuse our own style and make it perfect for us. Please watch the video above and comment below to let us know what aspects of the house re-do you'd like to see in the upcoming episodes.
Here are some before photos of the house as-is and you can see more here.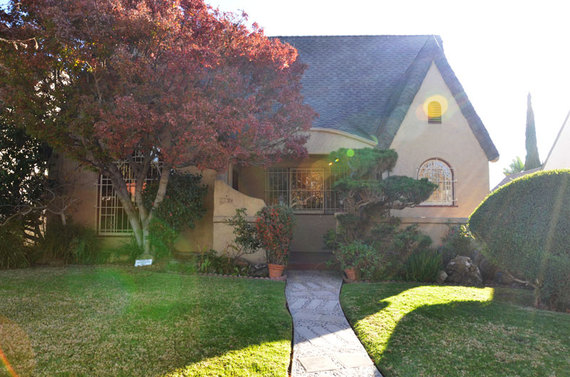 The house is in the mid city area of Los Angeles and was built in 1927. The style is English Storybook and I'm excited to make it look more English cottage style by painting the exterior and changing the landscaping, maybe even add a picket fence? First order of business is to remove the bars on the windows!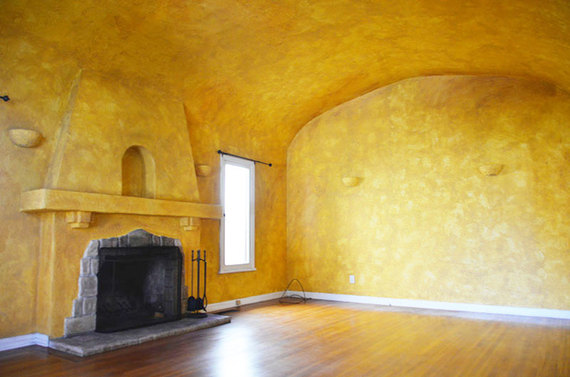 The living room has an awesome barrel ceiling and stucco walls with a fireplace and narrow plank hardwood floors throughout... obviously we need to paint!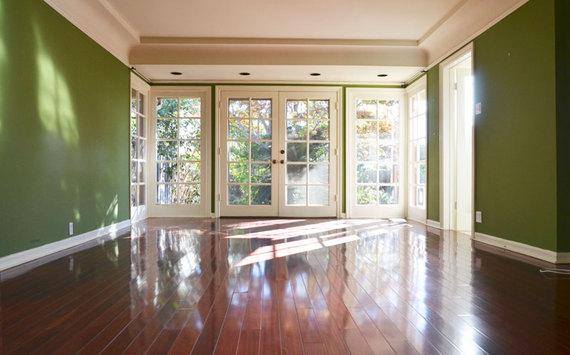 The master bedroom is huge and has amazing french doors out to the backyard and deck. Tray ceilings are a wonderful vintage detail and there are hardwood floors, although I want to refinish these because they're too red and shiny! We'll also paint in here to cover the green color.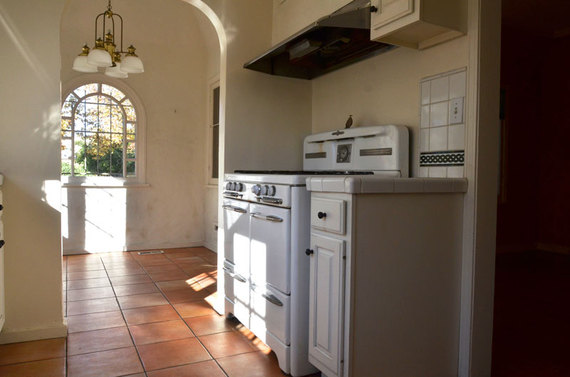 The kitchen is south facing so it gets consistent sunlight throughout the day. Eventually we may update it but for now I like the white tiles and the vintage stove. The kitchen connects to a little hexagon shaped breakfast nook that has a peaked ceiling. I can't wait to put in a cute little round table and update the light fixture.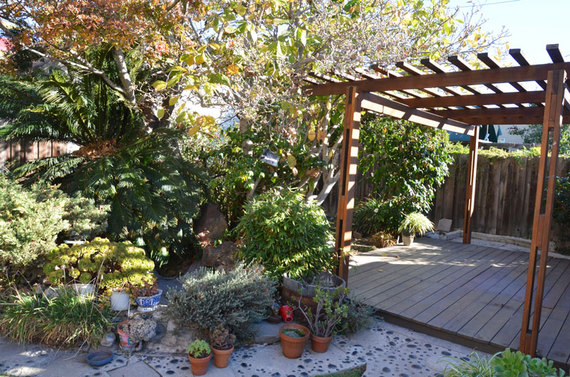 The backyard! It has a lot of potential and some great existing foliage. We are not sure what to do with the pond, would love to hear from you guys as to what you think we should do with it. The two-car garage will be for storage for now and then maybe convert it later.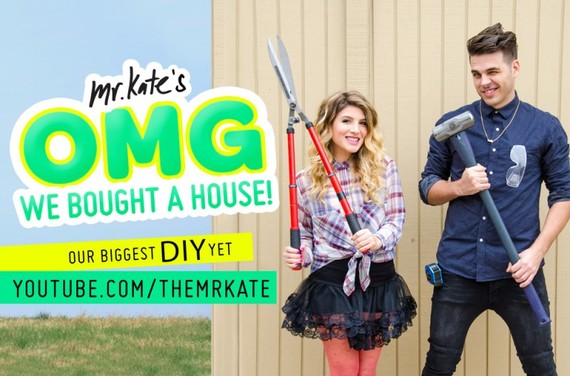 So what do you think? I can't wait to move in and start DIYing! Check back for more episodes so you can come along with us on our crazy/fun journey.