Some crazy fun stuff went down when Joey and I recently headed over to West Hollywood to decorate the new apartment of our recently engaged friends, Katie Maloney and Tom Schwartz. If you've ever watched Vanderpump Rules on Bravo or seen them on Instagram (check out Katie's account here and Tom's here), you already know that these two are the very opposite of boring. So, it was only fitting that Joey and I gave them a living room and dining room that would be the perfect scenery for their exciting lives. They recently moved in to this loft style apartment and needed some good compromise design that captured Katie's love for vintage glam and Tom's desire for a clean, cohesive and hip space.
The challenges in this space were the 17 foot ceilings, which we decorated with DIY string art and a glamorous peacock green paint. The windows needed budget-friendly custom drapes, which was accomplished with a quick trip to downtown LA fabric district and a visit to our local tailor. The result is vintage-inspired eclectic design, with the perfect balance of hip and elegant.
This was a completely different style of makeover than we did for Maya's drag queen-themed loft, so I was excited to bring some modern sophistication into play for this soon-to-be-married pair and their cute pup, Gordo.
Check out the episode, and make sure to scope some shots of the apartment before and after below!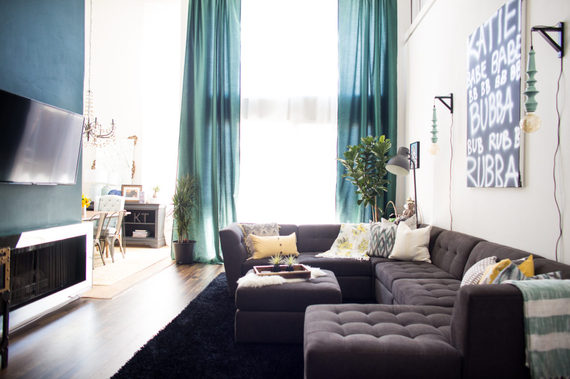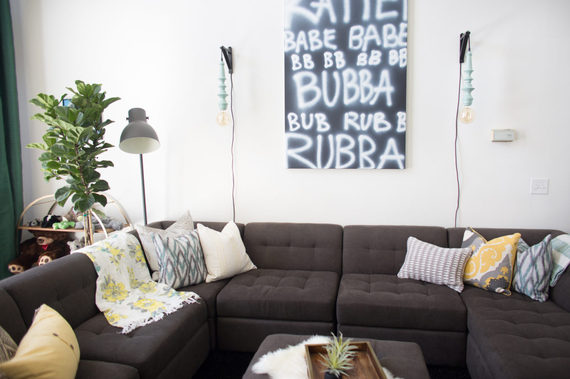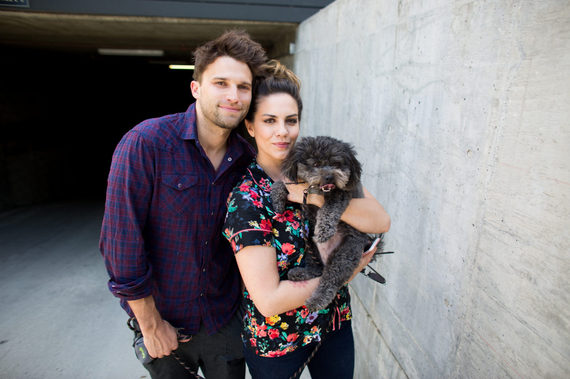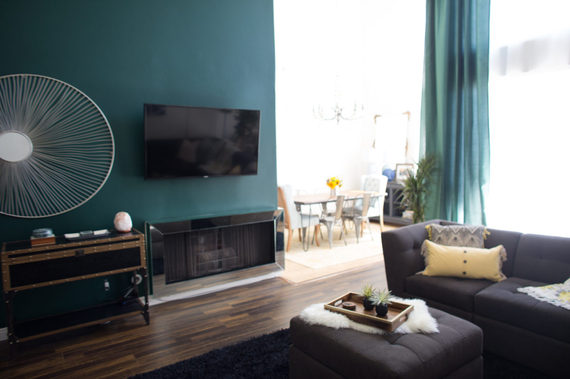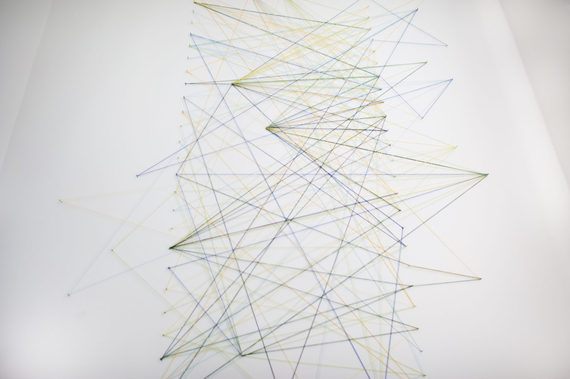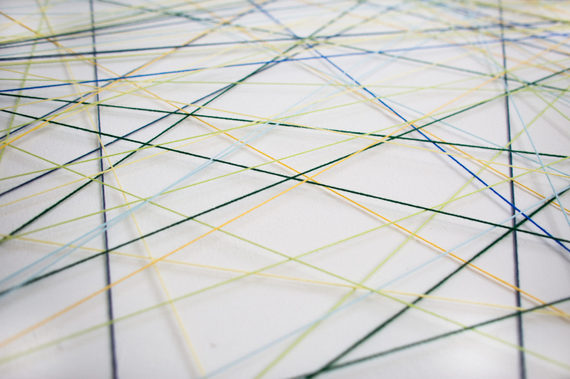 Check out how to DIY this awesome string art wall mural!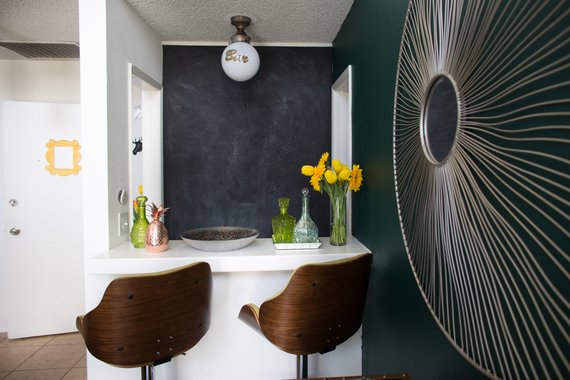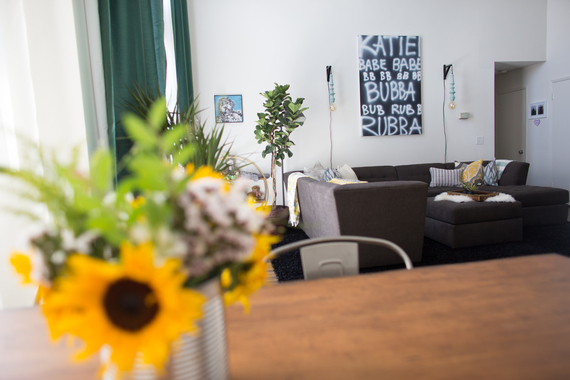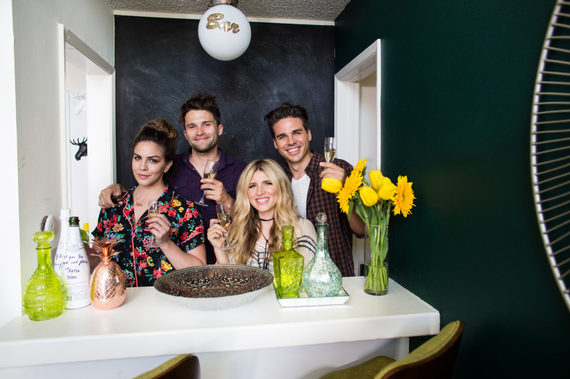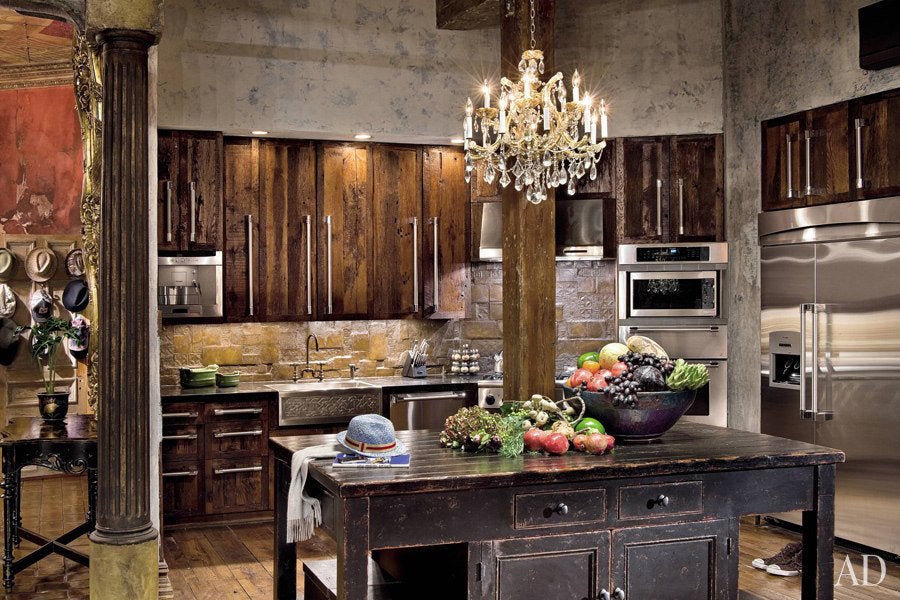 Celebrity Kitchens
Related