 WASHINGTON -- The practice of earmarking -- that is, steering federal dollars to specific projects or companies -- might be officially banned in Congress, but within hours of the release of the 2,000-page omnibus budget bill Monday night, lawmakers from both parties were practically tripping over each other in a race to tell their constituents about the special funding they'd secured for projects in their home states.
These members of Congress, some of them self-stated opponents of earmarks, announced funds directed toward research facilities at local universities and weapons systems that would be housed at local military bases or built by in-state contractors. There was one measure to reduce helicopter noise over Los Angeles, and many others to help fix disasters harming local crops like oranges in Florida and California and fishing industries on the Pacific and Atlantic coasts.
Judging by the press releases that flooded Washington on Tuesday, you might think the lawmakers had single-handedly obtained money for pet projects in their home districts.
"These are people who are in a position of power, who are writing these bills, so they're making sure that their bread is buttered," said Steve Ellis, vice president at Taxpayers for Common Sense, a budget watchdog that has long opposed earmarks.
The difference between pet projects this year and those of the "Wild West" earmarking years of the early 2000s is that the directed spending of 2014 is cloaked in an aura of "worthy public purpose" -- a term that earmark reformers, including President Barack Obama, have long held up as a litmus test for how government funds should be spent. And if a certain "worthy" project also helps a member of Congress get reelected by boosting incomes in his or her district? Well, that's just a bonus.
"As a member of the Senate Appropriations Committee, I have worked to make certain NBAF remains a top priority for the Department of Homeland Security, the Administration and among Congressional leaders on both sides of the aisle," Moran said in a press release Tuesday.
Moran's efforts in obtaining the money were also lauded by Kansas Gov. Sam Brownback (R). "With a federal appropriation of $404 million this year, there is no doubt that NBAF will be built in Manhattan, Kansas. Many members of the Kansas Congressional delegation have worked tirelessly on this for many years, and I congratulate Senator Moran for helping to get it across the finish line," the governor said.
In Louisiana, Sen. Mary Landrieu (D) announced $310 million in funding for the construction of six Coast Guard fast responder cutters to be built at Bollinger Shipyards in her state. The Obama administration had asked for just two of those ships to be built in its budget, while House Republicans sought only four.
Michigan Sens. Debbie Stabenow and Carl Levin announced that Michigan State University would receive $55 million to build the Facility for Rare Isotopic Beams. MSU President Lou Anna Simon called it a "Rose Bowl-like win" and thanked the two Democratic senators and three Republican representatives -- Dave Camp, Mike Rogers and Fred Upton -- for their work in the matter.
This kind of directed spending was supposed to have been banned when both chambers of Congress adopted an earmark moratorium in 2010. The moratorium sought to reduce wasteful spending on directed projects after a series of scandals brought to light how companies and institutions were wielding campaign contributions and lobbyists to persuade lawmakers to push for that funding.
Ellis of Taxpayers for Common Sense argues that the number of earmarks has dropped from approximately 10,000 in the year prior to the moratorium going into effect, but that lawmakers still find ways to direct some of the biggest pots of money, often by lobbying agency officials. It is also entirely plausible that lawmakers are taking credit for securing money for projects that were going to be funded in any case.
"Even in the earmark era, there were lawmakers who were taking credit for things they didn't get," Ellis said.
In the current age of austerity, the boasting has taken on a slightly different character as many members touted their ability to maintain spending levels for a previously funded project or reduce the effects of sequestration on an important local effort.
Sen. Dick Durbin (D-Ill.) announced that the Great Lakes Restoration Initiative -- an environmental project to protect the lakes from pollution, runoff and invasive species, among other threats -- received $300 million in funding, a $15 million increase from sequestration levels.
Rep. Joe Courtney (D-Conn.) tweeted that the omnibus maintains full funding for submarine construction in his state. "Big victory for CT's economy," he wrote.
In Maine, Sens. Susan Collins (R) and Angus King (I) both highlighted their efforts to secure $100 million to build a fifth Arleigh Burke class destroyer at Bath Iron Works in their state. Funding for the fifth destroyer had been cut by $300 million under sequestration. The $100 million in the omnibus will allow the shipyard to begin work on the hull, according to the Bangor Daily News.
Before You Go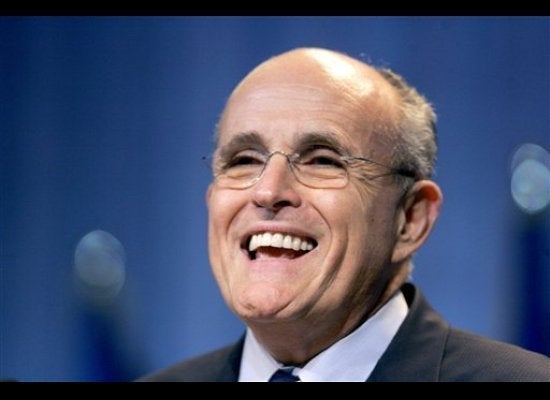 Out-Of-Touch Politicians
Popular in the Community