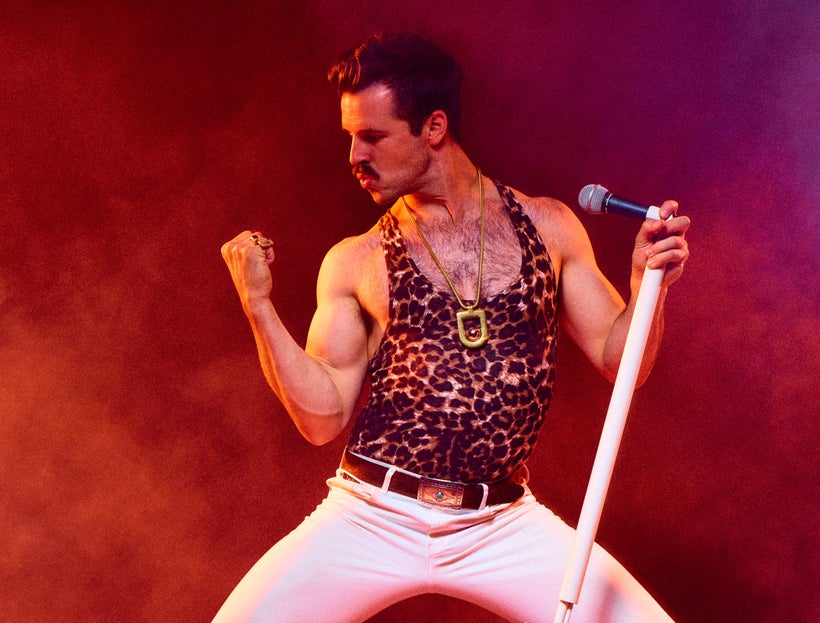 When Matthew Cornelison was growing up between Iowa and Kansas City, Missouri, he envisioned not being a fireman, fluffer or professional athlete – but a cheetah.
"It's the fastest, most badass land animal on the planet," he said.
Hence in adulthood Cornelison would adopt the persona of "Romeo Dance Cheetah" in deftly crafting a unique performance legacy leading the comedic-driven Flavor Savers music act as well as being engulfed in the world of competitive air guitar where he claimed the 2010 U.S. championshipand later competed on NBC's "America's Got Talent."
Throughout his journey pioneering the Flavor Savers' special brand of aggressive and deeply sexual EDM-inspired music, while establishing unmatched prominence in the air guitar world, he's always held strong to his facial hair values.
"I imagine the mustache is the true source of all my power," Cornelison jokes over breakfast. "When I have it, I do feel better, seriously.  I'm more confident, somehow look more barrel chested, am often trusted to drive large trucks and operate heavy machinery, win more 1920s old timey bare-knuckle boxing matches. It's played a vital role in all career and sexual successes."
"Romeo Dance Cheetah's nine song release Magnificent Man showcases a songwriting talent quite unlike anyone else working in popular music today," Vents reporter RJ Frometa noted. "Everything about Cheetah's presentation indicates this performer has a rare, all-encompassing understanding of his chosen form and the flexibility to express himself in loving parody, imitation, and cut with a generous amount of social satire."
Romeo takes the adulation in stride, understanding who he is and what he strives to accomplish in the musical confines of the new album.
"The world is getting way too serious," he said. "Everyone is pissed off and fighting. I made a whole album dedicated to silliness. Basically, I inserted as many fart jokes into the music as possible and think it will lighten people's loads if you know what I'm saying."
But the accolades are showing no sign of slowing down as, on the 10-year anniversary of the passing of legendary performer Robert Goulet, Cornelison garnered 39.2 percent of some 1.2 million votes to claim the American Mustache Institute's 2017-18 Robert Goulet Memorial Mustached American of the Year presented by CanYouHandlebar.
"We'd like to think Mr. Goulet would be honored to have Mr. Cheetah claim the honor which bears his name and standards," said Dr. Adam Paul Causgrove, AMI chief executive officer. "Indeed, America looks forward to his victory lap over the next year – appearing at schools, speaking to church groups, lecturing at Nevada brothels – further educating the American people about our way of life and its importance to our shared cultures."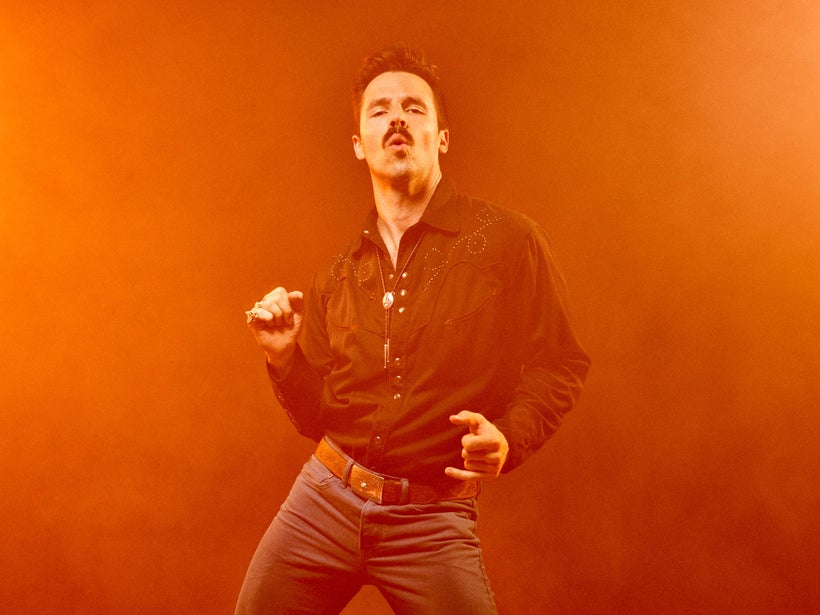 Dance Cheetah was overwhelmed upon learning he had been named the 10th Goulet Award winner.
"I've won several awards and accolades throughout my life," said Dance Cheetah. "But never in the sexually dark depths of my imagination could I possibly fathom winning an award like the Goulet. It means I take a seat in history next to the greatest mustache American's that ever lived."
The Goulet Award recognizes the person who best-represents or contributes to the Mustached American community during the prior year and is named in honor of the late and legendary performer Robert Goulet, whose voice, trademark mustache, sense of humor and black leather jackets represented a quadruple-threat of talent that the American Mustache Institute is proud to salute.
Cornelison took in the lion's share of votes followed by U.S. Congressional candidate Randy Bryce (22 percent), Shinesty executive Ben "Smooches" Lauderdale (17 percent) and NBA star James Harden (16 percent).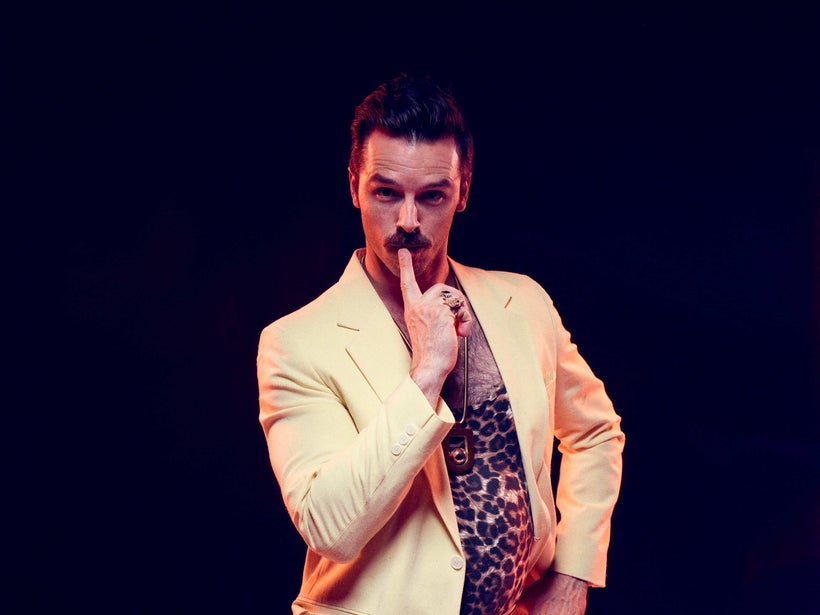 "In life, there are peaks and there are valleys," Cornelison thoughtfully shared while wearing a monocle and smoking a corncob pipe, adding he plans on naming his first two children Robert and Goulet. "Performing on national TV in front of nine million people was a peak, like K2. But winning the Goulet is my Mount Everest, which I believe is a higher peak."
REAL LIFE. REAL NEWS. REAL VOICES.
Help us tell more of the stories that matter from voices that too often remain unheard.
This post was published on the now-closed HuffPost Contributor platform. Contributors control their own work and posted freely to our site. If you need to flag this entry as abusive,
send us an email
.