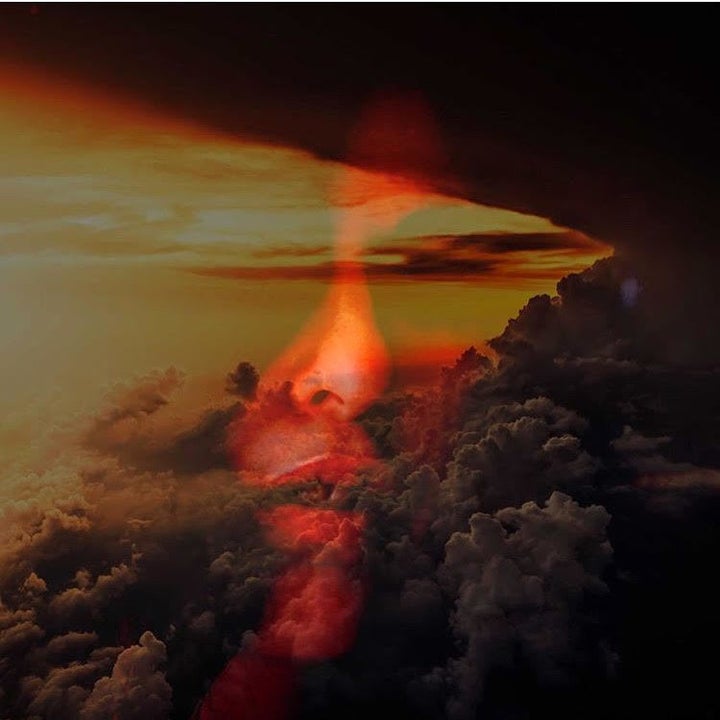 Brooklyn-based artist Christine Stoddard collaborated with poetess Lisa Marie Basile to create a Photo Tale for Quail Bell Magazine. The Photo Tale features images by Stoddard and words by Basile. The image and word pairing that appear in this post are part of the set. See more at Quail Bell and stay tuned for the companion poetry film.
By Lisa Marie Basile
My dear, I will be long gone by the time you see the efforts of human madness take shape. He says this, he says this, he says this, as I wriggle in place, the bloodlet of light at my feet. The foul bloodless in power. The emptiness won, I say. The steeple fell. It pierced the earth. There was nothing seeping out, nothing that we can see. Shall we plant our last goodness into the earth? Choose the light. Or choose a semblance of light, I say. For me. For me. For me. Choose any particle of light you see, hold out your hand and catch it, let it burrow into your ancestry, those dark-haired fathers' fathers' fathers that have been denounced and called sin. We are sin, then, my father. We are sin. Find it in you un-sin, to see sin as construction, to undo the sharp white cut of death we have become. Oh that we have become death. We find ourselves inside death. I say find the light for me, father. Find it for me. Now, before the end. Do not leave me in mourning for more than your body. Do not leave me mourning for this land. He says he will pray. But o, they are such culpable gods. What divine craft pulls from us that slick, emetic contempt? What angel fell so hard into revolt against the light? What has he done, snuck up until our veins? What has he done in the garden in at night? Bully the grass into brownness? What daughter must beg upon her final breath? What daughter must face the sky in search of liberation. What light must be gone, my love.