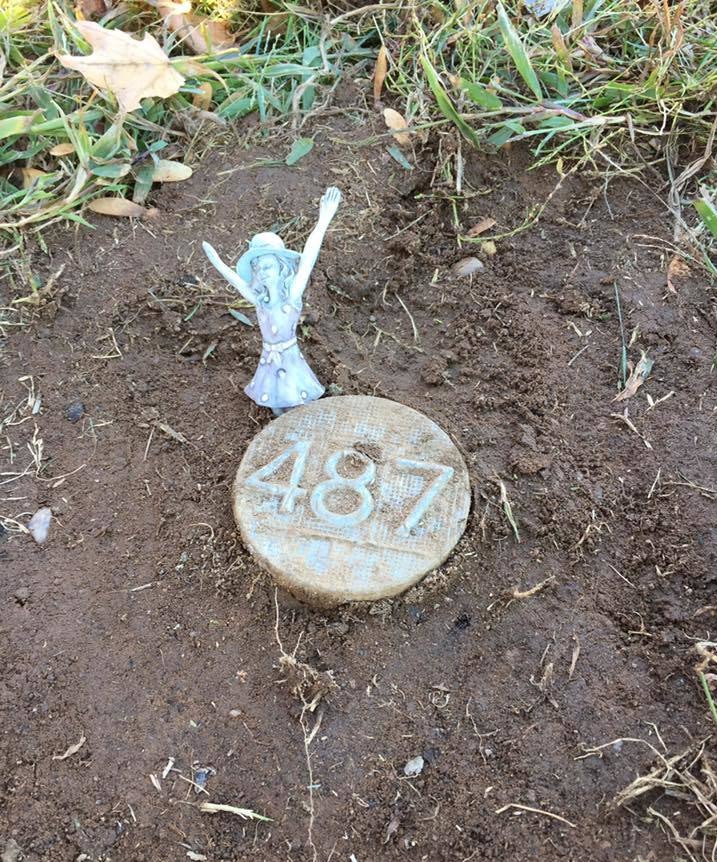 I cannot fathom the loss of a baby, let alone giving birth to a stillborn. So, how am I to help a grieving mother and friend cope with learning the remains of her angel baby were not laid to rest as promised?
Katie went into premature labor at only 26 weeks. Shortly after arriving at the hospital, fearful but hopeful, she and her husband Jim learned that their daughter had no heartbeat. Having had a healthy pregnancy thus far, there'd been no sign of difficulty. No real warning. No time to prepare.
During nine agonizing hours of labor to deliver a lifeless soul, the couple experienced every emotion imaginable. As the hospital room door opened and closed, bringing with it a blur of doctors, nurses and hospital staff, a very different door opened and closed for Katie and Jim. Amid the most painful moment of their lives thus far, when asked a myriad of questions including how they wanted to handle the baby's remains, the couple couldn't have been less prepared to answer. Their hurried decision would become their greatest regret.
Upon entering the world, the baby girl was held, photographed, kissed and loved. Though she never took a breath on this earth, she was a daughter, a sister and a granddaughter just as much as you or I. She is still those things.
Two days after her birth, an autopsy would reveal that the baby died of Listeria, a very serious and clearly fatal infection usually contracted by eating food contaminated by the bacterium Listeria monocytogenes. The diagnosis, as difficult as it was for the parents to hear, ultimately saved Katie's life. Had the infection gone undetected or untreated for much longer, both mother and child would have died.
Katie and Jim left many things behind in the delivery room that day, the most difficult of which was the baby, who was to be cremated and "disposed of with medical waste" as the hospital described. The decision not to have a private cremation or burial is one the couple has since regretted, until just the other day.
Upon receipt of the death certificate, Katie's heart broke in ways she didn't believe still possible. Not only was her husband incorrectly identified (the paperwork named him Stephen instead of James) but a local cemetery was listed as the baby's place of rest, a cemetery less than 10 miles from her family home.
After furious phone calls to the cemetery confirmed the inconceivable, that the baby had in fact been buried and not cremated, Katie and Jim went immediately to see for themselves.
There in the grass, overgrown and under-loved, were one thousand coaster size metal placard grave markers. Of the one thousand, only two included any sign of personal touch- in total one fake flower, one pinwheel and one photo.
One thousand babies and only one photo.
Katie and Jim spent the next hour cleaning off several of the nameless, dateless markers around them, wondering how many other parents may unknowingly have children buried right beneath their feet. In a way the unimaginable discovery brought peace, as the couple would no longer face regret of having not had a private cremation or burial. For all of eternity their daughter would have a physical place in this world, one where her family could visit, one where her siblings could be with her for the very first time. But sadly, for her first 16 months, no one knew that.
Katie and Jim are not naïve. They are well aware that some parents of stillborn babies may leave the hospital not wanting to know the future of their baby's remains; some mothers may never leave the hospital at all. But of those 1,000 grave markers, one can't help but wonder how many rest unbeknownst to family that would want to know.
In their yard at home, Katie, Jim and their children planted a tree as a memorial for the baby.
In the nearby cemetery, she is number 487.
In life, she is Scarlet Suzy McGonigal, daughter of Kathryn and James, sibling of Miles, Aine and Althea, the rainbow baby born nearly one year to the day after her beautiful sister made the ultimate sacrifice.
Karri-Leigh is a television producer, writer and blogger in Los Angeles. Follow her adventures here.
Calling all HuffPost superfans!
Sign up for membership to become a founding member and help shape HuffPost's next chapter