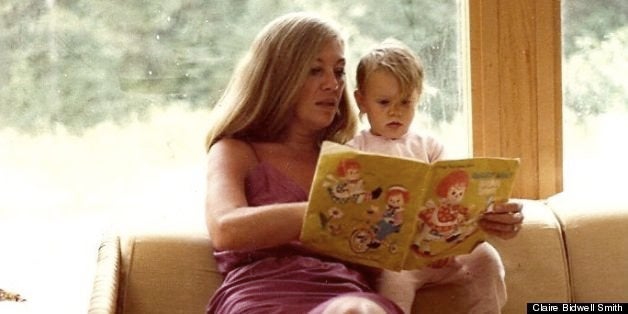 One of my favorite memories of my mother probably isn't one she would want me sharing as often as I do, but it so perfectly sums her up that I can't help but revisit it.
In the memory, I'm about 13 years old. We're living in Destin, Florida, and we're headed to the mall. I am an only child, and my mother and I are close. Things I love to do with her: hang out in the kitchen while she cooks, hang out in the bathroom while she gets ready for an evening out and go shopping with her.
All of those are pretty basic mom-daughter activities, I know, except my mom wasn't your basic mom. She was messy and creative, uncommonly beautiful and stylish in an utterly head-turning way. She was also incredibly outgoing and quick-witted, and she brought so much wild beauty into the lives of my father and myself that it's a wonder we weren't blinded by it all.
Oh, and did I mention impulsive? She was that too.
So, this one afternoon, we're driving around the mall parking lot, looking for the perfect spot. My mom had this thing about finding a perfect spot. And suddenly, it happened: A car started pulling out of this tiny stretch of coveted spaces right in front of the entrance.
My mom yanks the wheel, turning us into the one-way parking aisle, and snaps on her blinker. Then she turns and gives me this smile of wonder and pride. But as the exiting car backs out towards us, another car suddenly zips into the parking aisle from the wrong direction and puts on its blinker too.
I watch my mother's eyes widen. "That woman is NOT going to steal my space," she mutters. She then makes some desperate hand-waving gesture at the other driver, receiving only a catty shrug in return. We watch together as the original car backs out of its space and the other waiting car pulls in before we have a chance to.
My mother's jaw drops. Her grip visibly tightens on the wheel, and her mouth closes into a hard line. She pulls up behind the newly-parked car and lowers her window. I am pensive in my seat, scared but also excited by this unfolding of events. A woman emerges from the car and begins to walk towards us.
"You just stole our parking space," my mother says tersely, "and this is a one-way."
"Yeah, well too bad," the woman replies. She flips her hair over one shoulder and walks right past our idling car.
My mother is so stunned that she just sits there for a moment. And then she throws the car into gear and drives quickly to an open parking spot near the back of the lot. "Come on," she says through her teeth, practically yanking me from the car, and we fast-walk towards the mall.
Inside the doors, my mother heads straight for a candy shop that sits adjacent to the food court.
"Mom," I plead, "what are we doing?"
But she doesn't answer. All she does is depress the lever on a large dispenser of gumballs, and I watch as the colorful orbs pop out and into a plastic bag she holds open. She is hardly finished paying for them before she thrusts several into my hand.
"Chew," she instructs, grabbing my hand and pulling me towards the entrance of the mall again.
As we walk, I slide the gumballs over my tongue, my mouth instantly smarting with their sweet flavor. In less than a minute, we are outside in the parking lot again, the intense Florida heat shimmering off the cars around us. I follow my mother to the car that now sits in our coveted space, and I stand beside her, both of us furiously chewing our gum. I stare at our reflection in the window, my lanky adolescent figure timid next to her glamorous and stately one. In that moment, I know that I will say yes to anything she will ever ask me to do.
"OK, now smear," she says, grinning at me, light dancing in her eyes.
Carefully, I remove the giant wad of gum from my mouth, holding it between my thumb and index finger, and I watch my mother do the same. Then, working quickly, we spread them out across the windshield and driver's side window. Within seconds we are done and walking away, leaving the gum to bake in the hot, afternoon sun. I let out a breath I hadn't known I was holding, and my mother does the same, except hers sounds more like a giggle.
Several months later, my mother is diagnosed with stage four colon cancer, and five years later, she is dead.
It's now been sixteen years since I've held her hand or heard her voice. In that time, I've grown into a woman. I've traveled the world, gotten married and become a writer. But all these years, through everything I've done and everywhere I've gone, there's been the sense that something is missing. There's always been this little (and sometimes not so little) space inside my heart.
But then, three years ago, my daughter, Veronica, was born. Seven months ago, my second daughter, Juliette, was born.
And in the moments and days and hours and months that have occurred since their births, I have become a mother.
And in this wildly unexpected way, I feel as though I have been given my mother back. Time and time again, I hear her voice in mine, I feel her hand in mine. She is there with me when I'm teaching Vera how to bake cookies, or when I'm up in the middle of another sleepless night, cradling my smallest.
It's not even that I feel like she's been given back to me, but that my mother has been given to me anew. I understand her in a way I never did before. I see her in a way I never did. When I tuck my girls into bed at night, when I smooth Vera's hair away from her forehead when she has a fever, or scoop Juliette into my arms after a tumble, my heart spilling over for them, I often find myself breathless with the realization of just how much my mother loved me.
They will never know her the way I did. They will never call her grandma or experience any of her mischievous adventures. They will never get care packages in the mail from her or cook with her in the kitchen as I did. But they will know her in the way that I love them, in the way that I see them and hear them and name them.
It's funny, the stories that stay with us. To this day, I refuse to look for the perfect spot in any parking lot, always preferring to park in the back, no matter how far the walk. And in all these years, no matter how much I have tried to emulate her, I have not become my mother. I would never dream of smearing gum across a stranger's windshield, no matter their misdeed against me. I am also not nearly as messy, nor as beautiful, as my mother was.
But she lives within me somewhere in a very real way. And I know that each of these moments and days works to create a world in which my girls will carry me within themselves as they move forward in their lives, no matter what lies ahead.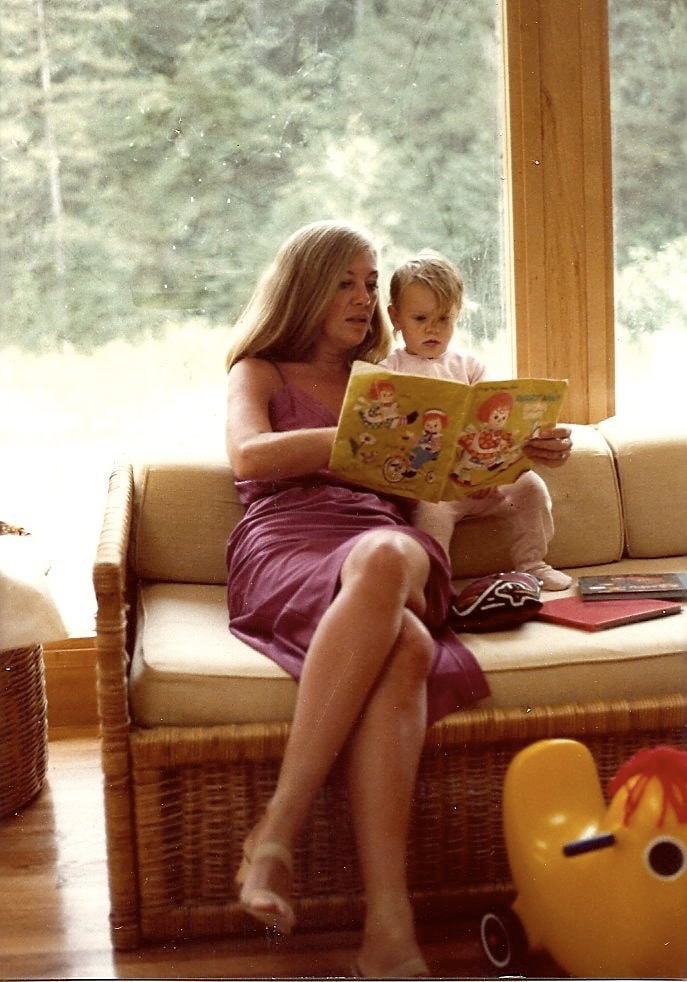 On Being A Motherless Mother
Popular in the Community