 Antonio Ware describes fashion as something he simply can't do without.
"It's like water," he said recently. "It's like eating. It's something I just can't turn off."
He'd like to get a degree from a fashion school, maybe launch his own styling business. But on a recent Friday he could pursue none of these plans. Instead, he waited at his workplace, a Banana Republic in Manhattan, to see if his managers would need him that afternoon.
They didn't, so just before noon he took the subway home. With nothing better to do, he swept up his apartment. "If they'd told me ahead of time that they didn't need me, I could have made better use of that time," he said.
American employers are increasingly taking advantage of a still-weak job market to subject employees to unpredictable schedules, making it difficult for workers to make plans outside their jobs. In a recent survey of more than 400 New York City retail workers, researchers with the City University of New York and an advocacy group called the Retail Action Project found that only 17 percent of workers had a set schedule; 70 percent said they were apprised of their schedules no more than a week ahead of time.
Like many retailers nationally, Gap Inc., the parent company of Banana Republic and Old Navy among others, has what are known as "on-call shifts," requiring workers to make themselves available for work on as little as two hours' notice. According to Stephanie Luce, a professor at the City University of New York and one of the authors of the survey, on-call shifts are part of a broader, global trend.
"Retailers are trying to find new ways to compete with one another," she said. "If you can fine-tune employees' schedules to make sure that they're just there at the time that you need them, that's a way to make money and increase profits."

Luce said the rise of on-call shifts is related to the increasing popularity of cutting down on workers' hours, including the hiring of more and more part-time workers. The cutthroat climate of globalization helped bring about those measures, she said, and the recession made them even more common.
"Now there's a huge pool of unemployed workers, so it's even easier for companies to say, 'We're going to hire five times as many workers as we need and just have them be available for on-call,'" she said.

A spokesperson for Gap Inc. declined to comment on the practice.

Government data backs up at least one of the researchers' key contentions: Predictable, full-time work is hard to find. According to the Bureau of Labor Statistics, the number of retail employees working part-time –- not by choice -- spiked during the recession, from 644,000 in 2006 to 1.5 million in 2010.
As the economy gropes its way toward recovery, employment in the retail trade has increased; on Friday, the BLS reported that retailers have added 252,000 jobs in the past 12 months. Yet many of these workers say they still aren't working nearly enough. "You rarely get more than 30 hours a week," said Amy Crawford, 56, a one-time interior designer who now works at Protein Bar, a growing quick-service restaurant chain in Chicago.

Yana Walton, a spokesperson for the Retail Action Project, said that the use of on-call shifts is particularly widespread among "mid-tier" national companies like Urban Outfitters, American Eagle, and Abercrombie & Fitch. In their efforts to cut labor costs, many of these companies monitor sales and customer flow on an hour-by-hour basis.

They also use scheduling software linked to sites like Weather.com, so they can cut back on staff at a moment's notice if it looks likes rain or snow. "They don't want anybody that they don't need there for even 15 minutes," Walton said.

A spokesperson for the National Retail Federation said the group did not have anyone available to discuss these strategies on Wednesday morning. Last year, Ellen Davis, senior vice president of the group, told a reporter for the North Jersey Record that most retail industry employees work full time, and those who work part time often do so by choice.
But as Walton pointed out to The Huffington Post, those who choose to work part-time often do so in order to raise children, go to school, or take a second job, pursuits made more difficult when employers subject workers to unpredictable schedules.
Although there are no laws on the books that prohibit the use of on-call shifts, a coalition of advocacy groups in New York City wants to change that. The Just Hours Campaign, which includes the Retail Action Project, is drafting legislation aimed at curbing the practice. It intends to introduce the bill to the New York City Council.
Last fall, the coalition organized a protest of on-call shifts and other controversial scheduling practices in New York. In a statement released at the time, Stuart Appelbaum, president of the Retail, Wholesale and Department Store Union, applauded stores like Macy's, Bloomingdales and H&M for signing contracts that ensured predictable hours. "Companies can both respect workers' lives and be enormously profitable at the same time," he said.

Ware said he has applied to work at both H&M and Bloomingdales. "If they would take me, I would jump right on that boat," he said.
In the meantime, he's working about 20 hours a week at Banana Republic, making $10.23 an hour as a "visual merchandising specialist." On the recent Friday, that meant touching up the store's mannequins and making sure they were dressed appropriately for their respective sections -- low-heeled shoes and sober colors in the business-themed area, six-inch heels and a dash of glamour in evening wear.
He also organized shoes on the display rack, placing the most enticing pairs on the most prominent shelves. And he waged another battle in his unending war on tangled necklaces.
Last fall, Ware took a few classes at the Fashion Institute of Technology, but he said the cost of tuition and his inadequate work hours compelled him to drop out in December.
Though he feels he deserves more than what he earns, he's adamant that he loves what he does. "When I think of fashion, I think of a woman's first prom, a mother attending her child's first wedding," he said. "Special moments like that make you feel like you have a hand in people's life."
He wishes his company was similarly concerned about the hand it has in shaping the lives of people like him. "It would be nice if more retailers had a little more respect for their workers," he said.
Related
Before You Go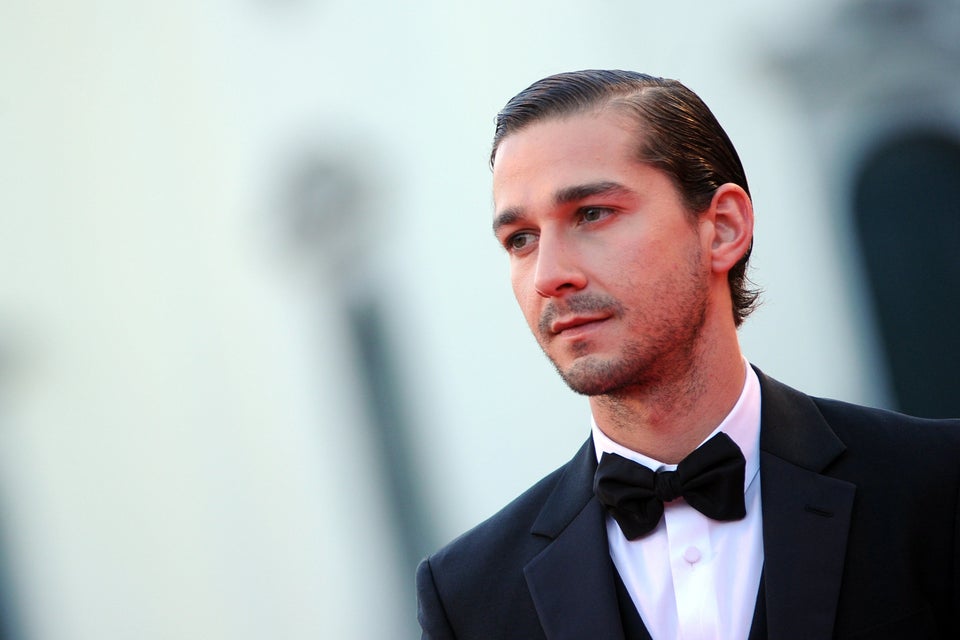 Jobs Where Workers Hate Their Bosses
Popular in the Community