"Every gun that is made, every warship launched, every rocket fired signifies, in the final sense, a theft from those who hunger and are not fed, those who are cold and not clothed. This world in arms is not spending money alone. It is spending the sweat of its laborers, the genius of its scientists, the hopes of its children."
When President Eisenhower delivered those words in a speech more than a half century ago, he was reminding a thriving nation of its moral priorities. While escalating Cold War fears were driving much of America's international posture, the former general chose to focus - with great compassion and enduring wisdom - on people's basic needs. Above military greatness, he asserted, must be human goodness.
I was reminded of those important priorities a few weeks ago. I had the privilege of joining three dozen of my international development colleagues for a day of advocacy on Capitol Hill where we met with dozens of legislators and their staff to elevate the voices of those who are rarely heard - the world's most vulnerable children.
Millions of children in developing countries in Asia, Africa and the Americas are confronting unspeakable hardship and daily dangers - physical abuse, inadequate nutrition and care, forced marriages, hazardous work and so much more. It is vital to their safety and wellbeing that the United States government, together with millions of Americans acting on their own through donations, continue to make programs that serve these children an ongoing priority.
Our collective focus with legislators this year was on two critical issues - maternal health and violence against children. We have singled these issues out as high priorities not only because of the current conditions that threaten the health and safety of mothers and children around the world, but because real and lasting solutions to these perennial issues are within reach.
On the matter of maternal health, for example, pregnancy for too many women around the world is not always a time of joy and anticipation, but a period of great risk, often with profound life and death consequences. The good news, however, is that enormous progress has been made in recent years to help reduce maternal and early childhood deaths, sometimes with the introduction of simple, affordable interventions.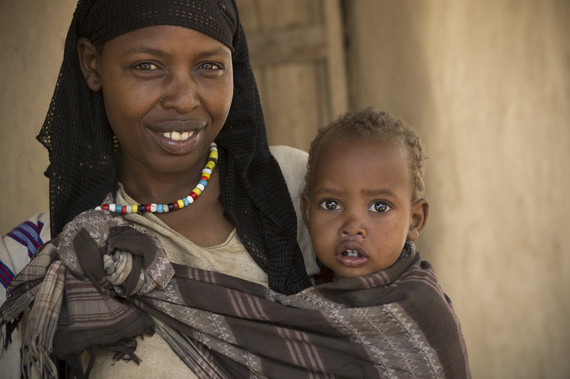 But with an estimated 300,000 maternal deaths and as many as 1 million newborns dying on their first day of life annually, there is still work to be done. The need is even more pressing when you consider that an overwhelming number of these deaths are preventable - a tragedy that compounds the maddening nature of the challenge before us.
In order to help achieve an attainable objective - ending preventable maternal and child deaths by 2035 - we asked Congress to pass the Reach Every Mother and Child Act (REACH Act). The bill renews the commitment of the U.S. to coordinate across our government agencies and to partner with the private sector, local governments and international development organizations to focus on low-cost interventions that address the leading causes of death - from complications during pregnancy and delivery to pneumonia and malnutrition. The fact that so many mothers and infants are dying from preventable, treatable issues is an epic tragedy of our time. Ending these deaths is not some lofty, aspirational goal - it should be a moral imperative for us all.
The second initiative on our advocacy agenda was the Action Plan for Children in Adversity. The plan, which we called on legislators to support beyond its expiration next year, makes it a priority of the U.S. government to address the conditions that leave children vulnerable to abuse, neglect, exploitation and violence. The statistics are numbing in their scope: some 275 million children worldwide are regularly exposed to violence in the home, the very place they should feel safest. One in four young women alive today was married as a child. More than 115 million children are exposed to hazardous labor, many of whom are forced to give up their schooling in order to work.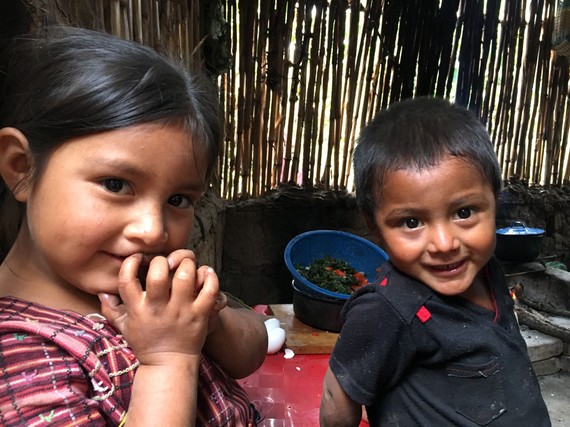 These disturbing circumstances represent a global crisis which the Action Plan for Children in Adversity seeks to improve. The Action Plan will elevate U.S. leadership by focusing on places and circumstances where children are most vulnerable to violence and exploitation. Its primary objectives aim to build strong beginnings so that young children receive the proper health and nutrition; promote strong families committed to their children's safety and wellbeing; and protect children from violence, exploitation, abuse and neglect.
Ending preventable deaths among mothers and children and ensuring that all boys and girls grow up in safe and nurturing environments are dual issues that rise above politics and transcend the lines on a world map that divide us. The children of our global community deserve the same care and protections that we would afford any child in our own family. While children in rural villages, urban slums and indigenous communities may not be able to advocate for themselves with the U.S. Congress, rest assured we are working diligently to ensure that their voices and concerns are being heard in our halls of power.
REAL LIFE. REAL NEWS. REAL VOICES.
Help us tell more of the stories that matter from voices that too often remain unheard.