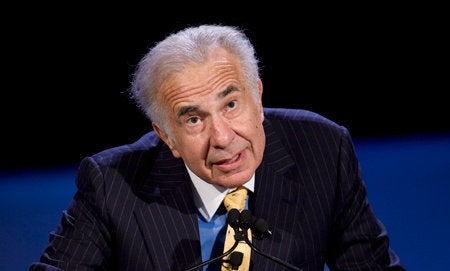 Well, we finally have a resolution to Carl Icahn and his machinations at Yahoo so we can all go back to worrying about the economy, interest rates and mortgage foreclosures. Carl has been pacified and the company can go forward carrying on its business activities on a normal basis (whatever normal is). Best of all, in my opinion, is that Carl will now personally be a Board member and he will be taken into the "inside" of the company and be subject to all of the normal restrictions with which a Board member is faced every day. He will exercise his fiduciary duty to represent all of the shareholders and use his business judgment as to how to guide the company on strategic issues. He will also be restricted by Sarbanes Oxley on how he behaves and, if we are really lucky, he will be appointed to the audit committee and have the further burden of being a steward of the company's finances. Based on my experience with public company boards, board meetings usually take 3-4 hours but audit committees require an additional 3 hours. Carl can use his creative talents to maximum advantage by channeling his financial acumen towards helping the company on a constructive basis in meeting the challenges faced in being a director of a public company. (I can't wait until he deals with Section 404 of Sarbanes Oxley and has to judge Yahoo's internal controls.) Alternatively he can serve on the compensation committee and deal with employee retention issues and creating imaginative pay-for-performance structures. Better still, he can assume the role of lead director, an important position for an independent director to interface with shareholders and be responsive to grievances from unhappy shareholders.
In my opinion the most constructive part of the settlement is the requirement that Icahn Enterprises maintain holdings of at least 30 million shares (currently valued at $650mm) in order to retain the board seat. This is as it should be. If a shareholder wishes to be an activist, he or she should have an interest in the long-term success of the company and not have the luxury of agitating in public with no constructive plan, no burden of fiduciary obligation and the ability to swing in and out at their pleasure. Long-term owners, in my opinion, are permitted to express their opinions vocally and through the proxy mechanism. In his new role, Carl will now have access to the deliberations and issues faced by the existing board in considering whether to accept the Microsoft officer of $33 per share. He may find that it was not a clear black and white decision and that there may have been mitigating factors to be considered which complicated the company's response. We will never know, since those were matters for board consideration, but perhaps Carl will now have an insider's perspective on the decision process.
Good luck, Carl, in your new role. The shareholders will be holding you accountable for your actions together with the other Board members.
In full disclosure the writer has no economic interest in Yahoo nor has he previously held any economic interest.

Popular in the Community