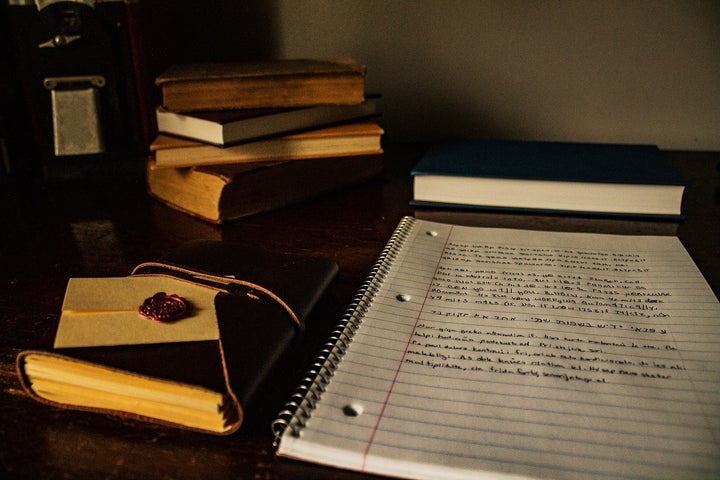 **Author's note: This piece is not meant to demonize anyone, but just offer another perspective than what I have been seeing a lot in particularly the Muslim community in response to the young man who was recently accepted into a top tier university using #BlackLivesMatter for his essay. Congratulations to all the amazing black youth getting into college, getting jobs, and getting to tomorrow!!**
We all spend time crafting what we hope will be the perfect college essay. I went to a college preparatory high school where I was blessed to have two professionals looking over my applications with me, and my highly educated mother helping me design strategy. That's right, strategy. That's what the game is for so many students, particularly when applying to so-called "elite" institutions. We all craft essays that try to make us stand out, stand strong, and ultimately sway the application committee. Quite frankly, college applications cost money. Many students do not have the luxury of simply applying to a school for the sake of it. Every school selected on the common app is taking not only a check from the family, but a significant amount of an applicant's time.
Most of us are well aware that the college application process is not accessible. Between the time and money spent preparing for standardized tests, to the attention and care required by each student from their schools, teachers, and adult mentors, even submitting an "average" quality application is difficult and out of reach for many, many students. In particular, black and brown students from low income communities, where schools are failing them, are not even able to compete.
And even then, with so many students taken completely out of the race, the college application process is tough and intensely competitive. Students are constantly competing with faces and people they haven't even met, who live halfway across the world. They push to make themselves look the best that they possibly can to a panel of people who do not know them, and who do not have any means to measure effort, sincerity, or decency. It is reduced to a game at the end of the day, a game that leaves many students who didn't even know they were playing, on the losing side.
As a black and Muslim student who applied to "elite" schools, and now has the honor of attending one, I know all too well the sacrifices you have to make to play the game. The hours I spent rehearsing talking points for my interviews with my mom so I would speak "professionally," the time I spent placing together westernized outfits to wear to meet the selection committee to make sure to drown out any suspicion I was foreign, and the constant reediting of my essays and resume as not to appear too radical, too black, too Muslim. You want to showcase your identity without seeking pity. You want to speak about your passions, but be mindful of your tone, knowing that the panel of people reading your essay will most likely look nothing like you, and have not even a sliver of your world perspective. You have to compromise, edit, redesign, and market yourself.
I know that sounds cruel, but it is true: college applications are a game. If you are privileged to have the right people guiding you through, you might, just might, win out. A non-black person, Muslim, POC, or otherwise writing a hashtag about black liberation 100 times to submit to a school is not "unapologetic activism." It's just a part of a game strategy, a strategy that so many black youth suffer consequences for trying to represent. Submitting a hashtag to a school does not advance any message or agenda about a better future for anyone but the one who received the admission letter. What is even more frustrating is that so many young black youth are told specifically NOT to write about that very subject, are policed on campus, or rejected from internships and opportunities for even chanting that hashtag in the streets. The young black youth whose lives you claim matter, are the same ones being turned away not only from such "elite" institutions, but from valuable opportunities that allow them to succeed academically.
It is a slap in the face to claim that an opportunity that resulted in a non-black person getting to attend a top school for typing a string of words on an already heavily loaded application is "unapologetic activism". I am not shocked that the School did not find such a statement as a "liability". They, and the PWIs (Predominantly White Institutions) across this country have not changed their opinions on BLM, Black Youth Movements, or anti-brutality coalitions. They have just realized that an essay filled with a bunch of hashtags coming from the particular student who wrote it is not threatening at all.
I am not perfect either. I'm sure there have been many times when I have capitalized off of someone else's (or even my own) movement to gain something, even as small as a like or a friend. But let's call things what they are. Names are important. How we speak about ourselves and our actions is important. Reality checks are too.
Allyship can be so beautiful. And so can the good, halal accomplishments of our Muslim youth, no matter their political, economic, racial, or theological background. But let's celebrate academic success, and not falsely glorify symbolic, and what some may see as opportunistic acts of "solidarity" and "activism". It is disrespectful to so many young people, old people, and just great people who lose their lives, their reputations, their families, their homes, and their privacy for actually walking the walk, not just typing the type. THAT, is unapologetic activism. And that will never stop being seen as a liability in the eyes of those who sit in those committee rooms, and mail out acceptance letters. The Revolution will not be submitted on Common App.
Calling all HuffPost superfans!
Sign up for membership to become a founding member and help shape HuffPost's next chapter
BEFORE YOU GO