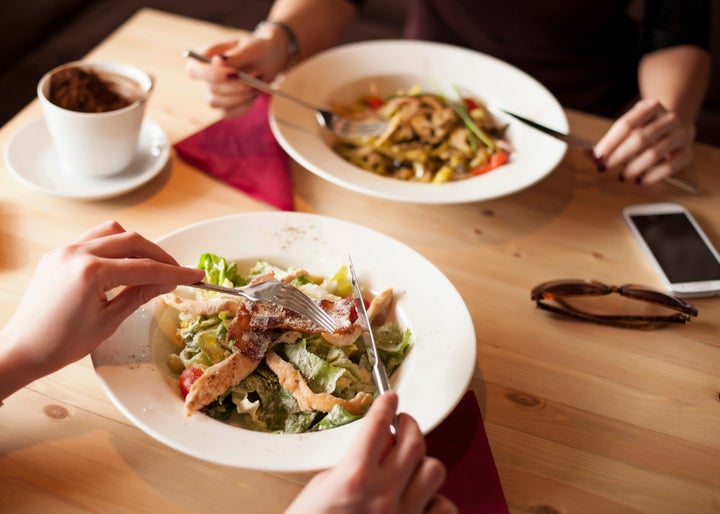 If you've ever used an app or website to order food, there's a good chance the person who delivered it to your door was a freelance worker, without the benefits and protections that come with being a full employee. 
At Inc., Jeff Bercovici reports on "what's fast becoming a movement in the on-demand services sector": reclassifying freelance workers as employees. It's a promising shift in the thinking of the people who run these companies, reflecting a desire to do right by workers, even if it means taking a financial hit.
One example Bercovici highlights is Sprig, a food delivery app that prepares organic meals on demand. The company recently converted all of its freelancers into employees. 
"If you're a server and you're delivering these beautiful organic meals, we want you to embody our mission and to deeply care about the relationship Sprig has with our customers," said Gagan Biyani, CEO of  Sprig. And that's far more likely to be the case if workers are being fairly compensated and treated as full members of a team. 
To do that, Sprig is exchanging 1099s for W-2s, making workers eligible for an employee stock plan, and taking on the liability expense of social security tax, disability insurance, and transportation. As Bercovici notes, the company is following the lead of other digital startups, such as on-demand food competitor Munchery and Shyp, a service that aims to improve the experience of shipping items.
The What's Working Honor Roll highlights some of the best reporting and analysis, from a range of media outlets, on all the ways people are working toward solutions to some of our greatest challenges. If you know a story you think should be on our Honor Roll, please send an email to Aaron Barksdale at aaron.barksdale@huffingtonpost.com with the subject line "WHAT'S WORKING." 
PHOTO GALLERY
Techie Toddlers
Calling all HuffPost superfans!
Sign up for membership to become a founding member and help shape HuffPost's next chapter