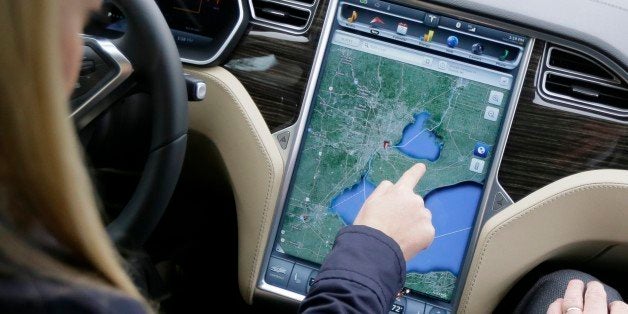 Even if we're living in an increasingly on-demand world, you still have to be able to pay to play. On Thursday, New York Times columnist Farhad Manjoo questioned whether a new crop of startups providing on-demand services are ever going to make their products affordable enough to appeal to consumers outside of the top tax bracket.
It's a worthy question. But in poking the tech industry for narrowly targeting the rich, Manjoo sets up a straw man.
"Whatever happened to the tech industry's grand, democratic visions of the future?" Manjoo asked. "We are once again living in a go-go time for tech, but there are few signs that the most consequential fruits of the boom have reached the masses."
That's not quite right. In fact, one of the most consequential products to come out of the tech boom has already reached the masses: Nearly two-thirds of American adults now own smartphones, according to a 2015 Pew survey. (Unfortunately, the affordable data plans, opportunity and digital literacy needed to make full use of them have not.)
And when venture capitalists fund entrepreneurs who want to change the world, instead of simply backing lifestyle apps, blowback follows. The same day Manjoo published a column in which he wondered where Silicon Valley's big visions for changing the world had gone, his colleague Nick Bilton published a piece asking whether "technology companies are running too fast into the future and creating things that could potentially wreak havoc on humankind."
Readers might be left wondering whether tech startups are trying to change too little or too much.
Some startups are pursuing breakthroughs in genetic engineering, artificial intelligence, connected homes and self-driving vehicles -- all of which could pose difficult ethical questions for society. Humanity is now closer than ever to being able to engineer the perfect baby, which means that researchers, doctors and governments will need to think through how the underlying technologies should be overseen.
Manjoo may be well right that the hottest buzz in San Francisco's tech scene is about on-demand startups. I doubt, however, that the category is reflective of the broader changes brewing in the Valley, Stanford or around the country, from Austin to Seattle to the 1776 incubator in DC. What do you think?
Related