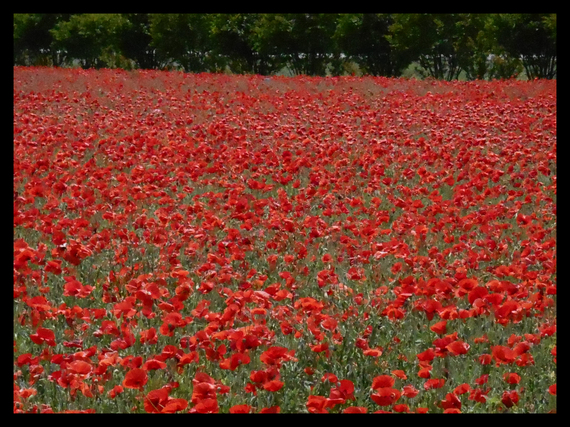 We were on our way home, driving through the Texas Hill Country and still admiring the patches of bluebonnets with clusters of Indian paintbrushes, Texas buttercups, prairie winecups and other lovely Texas wildflowers popping their heads here and there in the late Texas afternoon sun.
It had been a splendid day. The wildflower center we visited had one of the largest and most dazzling assortment of Texas wildflowers we have seen. It also boasted beautiful fields of bright-red poppies. Something we had not seen in Texas before.
They reminded us of the poppy fields in Europe and, of course, of that immortal, haunting poem by John McCrae, "In Flanders Fields."
Then, the cell phone rang and my wife answered.
I immediately sensed something tragic had happened.
Our good friend Charles "Charlie" Heard had recently celebrated his 90th birthday and had been in rather poor health recently, but I did not expect him to leave us so soon, so suddenly.
Another good friend of both Charlie and me, Jack, left us a year ago in April, also when the bluebonnets, Indian paintbrushes and other wildflowers were in full, glorious bloom along our highways and byways here in the Hill Country. Jack was 82.
The three of us, Charlie, Jack and I, were neighbors at one time and became close friends.
Some called us the "three (senior) musketeers."
Then Jack left and, now, Charlie. He was a loving family man, a true friend, World War II veteran, former University of Oklahoma football player, had a contagious smile and sense of humor, heart of gold and much, much more.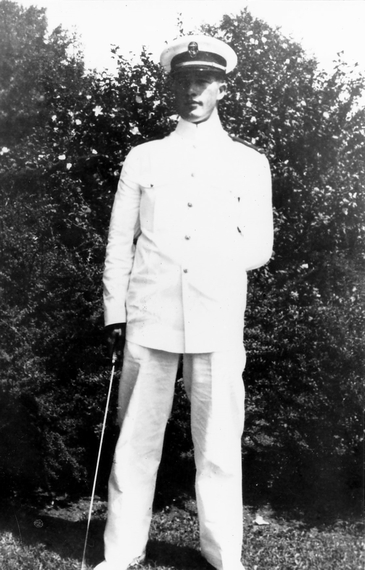 Charles Monroe Heard, U.S. Navy
As I digested the sad news, I kept staring at the roadside wildflowers and sensed a common thread running through our friendship and, now, through the loss of these two good friends.
Both Charlie and Jack loved wildflowers -- so do I.
Both Charlie and Jack served our country with honor in the U.S. Navy, albeit not in World War I nor in Europe's Flanders Fields.
They both served in the Pacific -- Charlie at the end of World War II, Jack during the Korean War.
Poppies have become the symbol for fallen soldiers -- all our soldiers, of all our wars.
Charlie and Jack went on to lead long, productive lives after their military service. They left us peacefully.
With every respect and honor for those who died in Flanders Fields a century ago, I dedicate McCrae's beautiful poem to Charlie and our mutual friend Jack.
May they rest in peace among those heavenly poppies.
Save a spot for this flyboy, my naval friends.
"Don't be dismayed at goodbyes. A farewell is necessary before you can meet again. And meeting again, after moments or lifetimes, is certain for those who are friends."
By John McCrae
In Flanders fields the poppies blow
Between the crosses, row on row,
That mark our place; and in the sky
The larks, still bravely singing, fly
Scarce heard amid the guns below.
We are the Dead. Short days ago
We lived, felt dawn, saw sunset glow,
Loved and were loved, and now we lie
In Flanders fields.
Take up our quarrel with the foe:
To you from failing hands we throw
The torch; be yours to hold it high.
If ye break faith with us who die
We shall not sleep, though poppies grow
In Flanders fields.

CODA: Lieutenant Colonel John McCrae, MD was a Canadian physician and soldier during World War I. He wrote the poem "In Flanders Field" in May 1915 inspired by the death of a good friend in the Second Battle of Ypres in Belgium.
Charles Heard and Jack Robinson photos, courtesy of the families.
REAL LIFE. REAL NEWS. REAL VOICES.
Help us tell more of the stories that matter from voices that too often remain unheard.