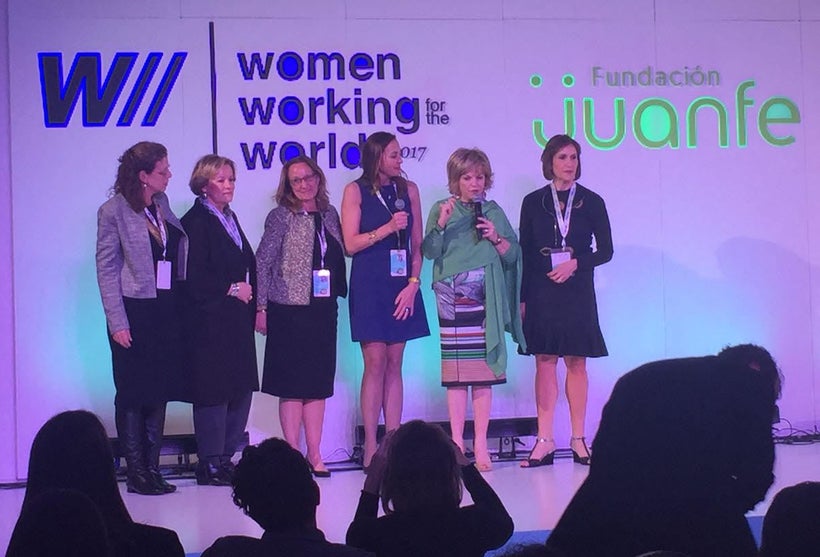 I have always loved Eleanor Roosevelt's quote …or at least a quote often attributed to her — about women and tea bags:
"A woman is a lot like a tea bag — you never know how strong she is until she's in hot water."
This idea that women have a unique capacity to survive adversity and to transform pain into power has been demonstrated again and again in the global narrative of women fighting for their rights — to vote, to be safe in their homes and communities, to have equal opportunities and equal pay. 
In the past few months, reading the political tea leaves, women have responded to the rising temperatures of threats to roll back rights with a unified resolve that will be necessary, as it has often been in the past, to show just how strong we are.
Thinking about our strength, individually and collectively, on this International Women's Day, bolsters my faith that women will emerge from current challenges stronger and more resolved than ever to work for a better world. 
That work is going on every day in every part of the world as women take on responsibilities and take up leadership roles to find new models for change and new solutions for old problems.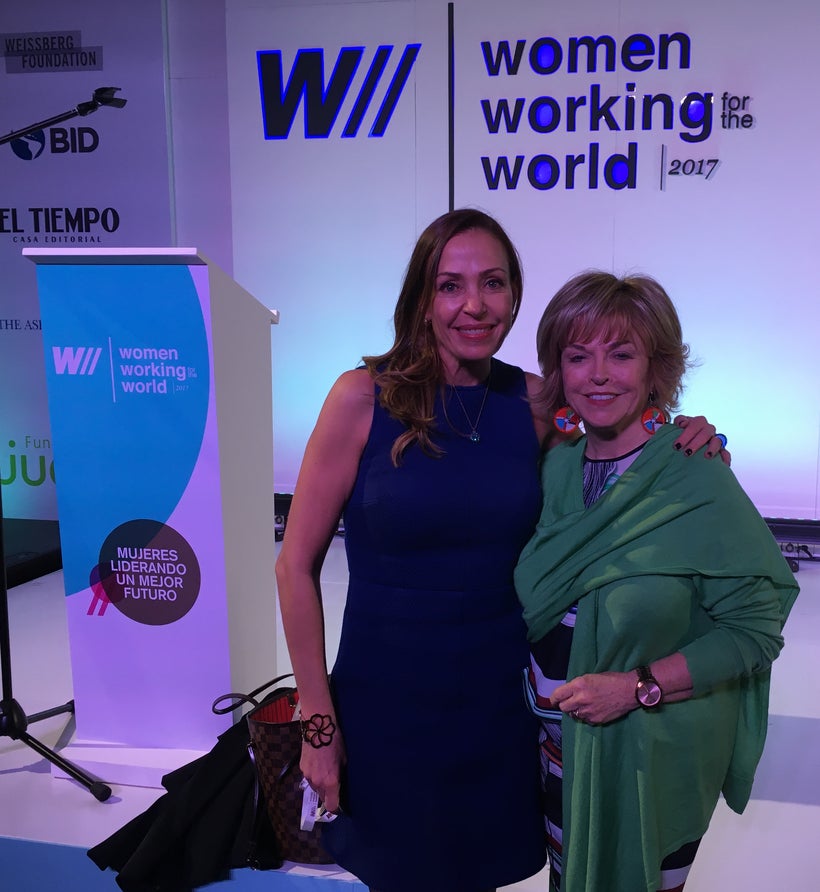 Consider Catalina Escobar — a young mother who has not only survived one of life's harshest, most irreconcilable losses...the death of a child…but who found the strength in her great sadness to launch a program that would save the lives of the one of the most vulnerable populations in her country of Colombia — pregnant girls and their babies — by offering medical care, education and training. 
I first visited the Juanfe Foundation (named for her 2-year-old son who suffered an accidental death) and met Catalina when we were paired for a mentoring program sponsored by Fortune's Most Powerful Women and the U.S. State Department. She had already saved the lives of hundreds of babies being born to girls as young as 12 in Cartagena's poorest neighborhoods,  and she had already graduated more than 1,000 girls from Juanfe's educational and job training programs. She wanted to do more and she wanted to learn from the work other women were doing for women and girls around the world.
With a little encouragement from me and the support and counsel of a small group of other concerned U.S. women, Catalina launched a unique conference called WOMEN WORKING FOR THE WORLD. The concept was simple but effective: provide an annual forum for women working globally to alleviate poverty; to protect reproductive rights; to end violence and discrimination; and to increase economic opportunities for girls and women, in order to learn from each other's work and to share best practices and new models with each other. The forum brings together an audience of concerned women and men from Latin America, the United States, Europe and Africa. Attendees also visit the Juanfe Foundation's headquarters in Cartagena to witness the programs that are provided for a large population of pregnant teens (among the highest in all of Latin America).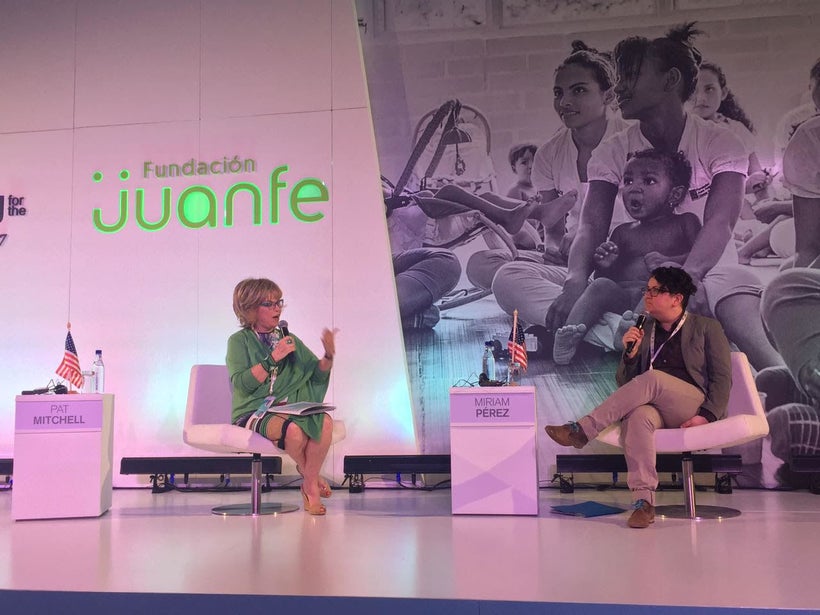 Last week, along with the U.S. delegation of Peggy Clark, Jacque Mayfield, Nina Weissberg, Lori Ordover and her daughter, Jessica Kantor, I participated in the fourth of these unique conferences and experiences. It's a privilege to invite U.S. activists such as Musimbi Kanyoro of the Global Fund for Women, Daniela Ligiero of Together For Girls, and writer Miriam Zoila Pérez to speak about their work on reproductive rights, girls empowerment and philanthropy.  Also on the WWFTW program were CNN Hero of the Year, Jeison Aristizábal (ASODISVALLE), Venezuelan philanthropist and activist, Mireya Cisneros, and two HeforShe champions, Santiago Cruz and Juan Pablo Raba who talked about their personal and professional work to advance women's equality.
The one-day forum was once again an inspiring and uplifting reminder that women and our male allies are united across borders and boundaries of language and culture in our commitment to the work that can and does disrupt cycles of violence and poverty. After listening and learning from each other, we returned to our own countries, our organizations and activities more committed than ever to working for the world — wherever we live and work and for whatever cause or challenge we choose.
That's what International Women's Day celebrates on this day and every day — the vision and passionate commitment of women like Catalina Escobar, programs like the Juanfe Foundation, and the individual commitment of women and men everywhere to continuing the work towards a more equitable world.
In solidarity with all the women marching today,
Calling all HuffPost superfans!
Sign up for membership to become a founding member and help shape HuffPost's next chapter
This post was published on the now-closed HuffPost Contributor platform. Contributors control their own work and posted freely to our site. If you need to flag this entry as abusive,
send us an email
.