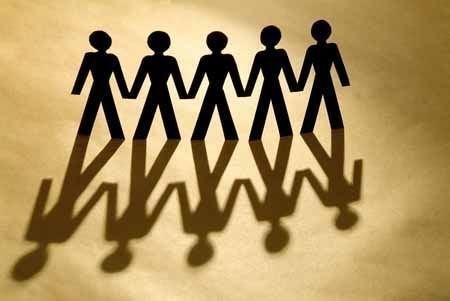 The Bachelor is experiencing a ratings renaissance. A few short seasons ago, it looked like The Bachelor/Bachelorette series wasn't going to get another rose from ABC. Then the producers decided to get real with the reality show. According to TVWeek, the show's creator and executive producer, Mike Fleiss said, "Rather than force the format (onto the contestants,) we've made the show more real and less predictable."
In line with keeping it real, the producers chose Jason Mesnick, the most sincere and authentic bachelor yet. Picture Tom Hanks' character in "Sleepless in Seattle" -- Jason lives in Seattle so it makes the comparison even easier -- loving, funny, fabulous father, looking for a woman who will complete the picture.
How different is this from prior bachelors and contestants? It no longer looks like some buff player let loose in a Girls Gone Wild video. The new "bachelor" is buff and into hot tubs, but he's also into commitment, and female viewers are finding this hotter!
Jason has become one of the most popular "bachelors" ever. And some of it may be in the timing. We've been living in a cultural climate where bad boys get the spoils -- corporate and political bad boys made off with the money, power and/or the hookers. But now Bernard Madoff, Eliot Spitzer, Raffaello Follieri (Anne Hathaway's ex), and Rod Blagojevich, got caught, signaling that the grand, cultural ponzi scheme is over. The bad boys are exposed for what they are -- bad.
Ask any woman a year ago what she was looking for in a man and the answer you were most likely to get was, "I'm attracted to the bad boys," "I need someone with edge to keep me on my toes." Now ask them. The emerging popular answer is, "I'm hot for guys who can commit."
Somehow the bad boys managed to start a scurrilous rumor that caught fire -- the idea that they were the interesting ones; the one's with all the game -- and the nice guys, well they were just boring and predicable.
As more and more women are turning away from the relationship wreckage of post-bad boy flings, they are finding this rumor is as vacuous as the bad boys themselves.
In terms of being predicable, bad boys are easier to forecast than tornados in Kansas. They will lie; they will cheat; they will use you; they will screw you over. How is this exciting? It's not. And that's what The Bachelor's producers found out. They needed a decent, authentic man with complex emotions and a penchant for real commitment to generate spontaneity and renewed interest in the show.

REAL LIFE. REAL NEWS. REAL VOICES.
Help us tell more of the stories that matter from voices that too often remain unheard.