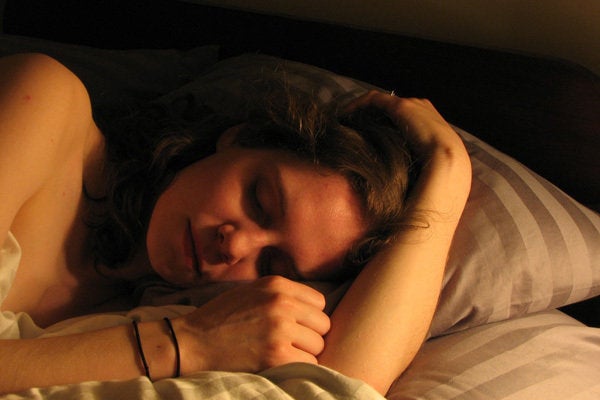 "Women gain as men lose jobs." That was the gist of the first round of news stories about rising unemployment in USA Today, The New York Times, NBC and other major media outlets this week.
As with much of the news media coverage about the economy, this headline misreads current economic trends and may mislead some readers into thinking that working women are somehow gaining ground at the expense of working men.
In fact, working Americans -- men and women -- are continuing to suffer from unemployment, stagnant wages, declining healthcare coverage, and shrinking retirement benefits. The trend of women in the workforce was climbing before the recession started. Yet now as before the recession, working women are especially vulnerable to economic insecurity -- especially the 53 million "women on their own" who are divorced, separated, widowed, or who have never married.
On this Labor Day weekend, these women are among the strongest supporters of the economic agenda that the Obama Administration is advancing, including healthcare reform, green jobs, and increased investments in childcare, community college, and career training. While these initiatives benefit all working Americans, women on their own, including 10 million single moms with children at home, urgently need public policies that will help them find and keep jobs that pay living wages, provide healthcare and retirement benefits, allow them to balance the demands of work and family, and offer opportunities for training and advancement.

Unmarried women were having a hard time supporting themselves and their children before the economy crashed, and the recession is hitting them harder than married people. Last month, the unemployment rate for unmarried women was 11.9 percent, compared to 9.7 percent for the entire workforce.
The problem isn't only high unemployment - it's low pay. By the middle of this decade, before the bottom fell out of the economy, women were still paid only 77 cents for every dollar that men received, and women on their own earned only 57 cents for every dollar in married men's paychecks.
By most measures of economic security, unmarried women find themselves, and often their children as well, living on the margins. These women are much less likely than married people to have health insurance, to be homeowners, to have a union card, or even to own cars so they can drive to work. They are more vulnerable to subprime loans. Indeed, of all American adults who live in poverty, unmarried women count for almost half. Last year, 21 out of every 1,000 single mothers filed for bankruptcy -- in comparison, married couples with children filed at a rate of 15 out of every 1,000.
Amidst all this insecurity, there's also some good news. Because they have organized and joined unions, millions of working women are earning better pay, career opportunities, and benefits such as health insurance, childcare and family leave.
Union representation raises women's wages by 11.2 percent - about $2.00 per hour - compared to non-union women with similar characteristics. Among women workers, those in unions are about 19 percentage points more likely to have employer-provided health insurance and about 25 percentage points more likely to have an employer-provided pension.
In spite of the stereotypes, 21st Century unions are for women as well as men. From 1983 through 2003, the number of women union members has risen from 5.9 million to 6.7 million. And women are also taking their place in labor's leadership. This month, the AFL-CIO is expected to elect a new generation of leaders -- Richard Trumka as president, joined by two women, Liz Shuler as secretary-treasurer and Arlene Holt Baker as executive vice president. Other women leading the nation's unions include Anna Burger, the chair of the Change to Win federation, and Randi Weingarten, the president of the American Federation of Teachers.
From joining unions to supporting job-creating public investments, working women are pointing the way to an economic recovery where the headline writers could rightly report that all Americans are "gaining," not "losing."
Page S. Gardner is president of Women's Voices, Women Vote, a national, nonpartisan organization encouraging unmarried women to participate in the democratic process.
REAL LIFE. REAL NEWS. REAL VOICES.
Help us tell more of the stories that matter from voices that too often remain unheard.