This post originally appeared on the World Development Report 2011 blog on July 28, 2010. Alec Wescott contributed to this post.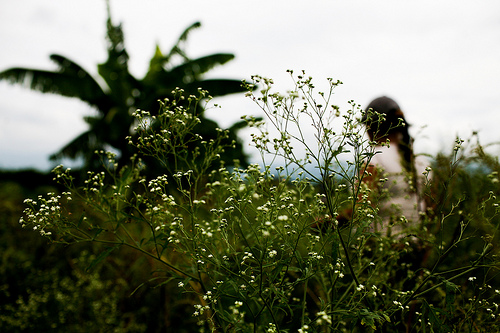 Copyright: Charlotte Kesl / World Bank
Q. Since its inception in 2002, your focus has developed from "land protection" to "land titling" and "land restitution". What is the difference between the two strategies, and what prompted the change?
A. Land rights protection was the starting point for the project because of the large number of population displaced. However, land right protection is not enough to diminish the risk of impoverishment of IDPs as was established as the main objective of the project. According to the circumstances and the evolution of the project, land titling was incorporated to formalize these land rights of IDPs who do not have legal titles.
Land restitution was included in the project as a result of the enactment of the Justice and Peace Law in 2005. Land restitution is the ultimate goal in the protection of land that has been lost due to displacement. The project had gathered information since its start in 2003 that could be built on to achieve land restitution. This is a good example of new emerging legislation and how the project adapted itself to the opportunities provided by this law.

Q. In its early findings WDR 2011 has identified that international engagement in conflict-affected areas often suffers from a lack of coordination between political, security, and development actors. How did the project meet these organizational challenges?
A. It is true that a project of this nature involves many different stakeholders and therefore requires effective coordination. One of the factors that have facilitated this coordination is the implementing agency, the Presidential Agency for Social Action and International Cooperation (Accion Social), which is also the organization that coordinates the national systems of comprehensive assistance to IDPs and promotes international cooperation. This agency has been instrumental in facilitating coordination between the local and national level authorities.
In addition, the project has created an institutional network by identifying the relevant institutions that have responsibilities related to the protective measures designed for assisting IDPs. All these institutions are members of the Steering Committee, where all key project decisions are made. Local authorities are instrumental in the successful implementation of the project, and they can be very supportive. For example, some departments have allocated budgets for the project and others have provided in-kind support.
Regarding donor coordination, the donors are organized into a Donor Committee where all participants have the same weight regardless of the amount of contribution to the project to ensure balance and equality as well as harmonizing and coordinating efforts. For instance it was agreed to align donor requirements and that the project would produce one report to all donors.

To read the full interview click here.