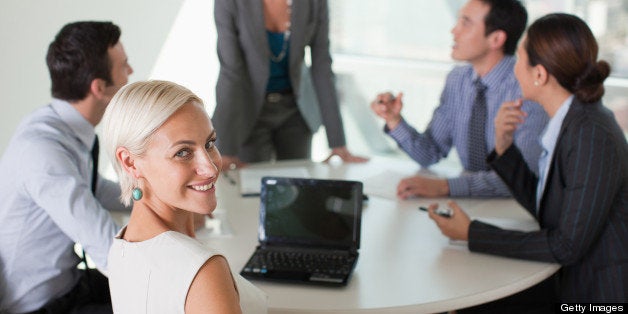 If first you don't succeed...
A friend sent me this note recently, but in reality it is my life battle cry. This is what I am built with and by -- tenacity. Stick-to-it-ness. The magic of compounded hustle. Persistence. I just never give up. You shouldn't either.
If I had to give just one piece of advise to young people today, it would be to never, ever give up. And to believe in yourself. Or put another way, I believe that half of success in life is absolute self-confidence, self-esteem and self-love (it is also an attractive trait to have for the opposite sex, devoid of course of arrogance and over-confidence, which is really insecurity), followed by a commitment to genuine relationship building (not networking. For the love of God, please, no 'networking'), persistence -- and of course, substance is right in there too. But I must tell you, at the upper reaches of the success ladder, substance and competence are assumed.
The missing ingredient to reaching a sustainable success for most really 'smart people,' and even those with incredibly accomplished degree-based book smarts, is:
Self-confidence.
Self-esteem.
Belief in oneself and one's ideas.
A genuine commitment to relationship building and quality, authentic relationship management. Meaning, you actually are interested in and care about people, and not simply what you can get from there.
If you are not genuinely interested in people, forget about the whole thing. You may get your "15 minutes" of success, but sustainable success will allude you for life. At the end of the day, it's not about you. It's about people. Other people. Our world.
Most everyone's hero to leadership principles seems to be Dr. Martin L. King, Jr., but most do not realize that he was also one of the most persistent people you would ever encounter in life. Fifty years ago Dr. King authored the now famous and world-renowned "Letter From A Birmingham Jail," but back in 1963, when he wrote it, the situation was different with the piece. The New York Times asked him to write it, and once he did, the bosses at the Times refused to publish it. Undeterred, Dr. King turned to alternative (and presumably much less prominent) voices, who ultimately did publish it. And then others published it, and published it, and republished it. And, well, no one today even recognizes that it was once rejected.
Or look at Dr. King's college grades for public speaking. Not all that good. He actually received a C grade on the topic of public speaking from Crozier Seminary. Message: 'Stop speaking like that, Dr. King... confirm to traditional norms.' Thank God, he never did.
Or look at his famous "I Have a Dream" speech, now heralded around the world as one of the best ever. A speech he actually gave many times before the March on Washington, but often no one seemed moved in the modest churches and other places he spoke. I am sure there were many times that even King thought about giving up.
Thank God Dr. King never gave up. You shouldn't either.
Support HuffPost
The Stakes Have Never Been Higher
Related
Popular in the Community