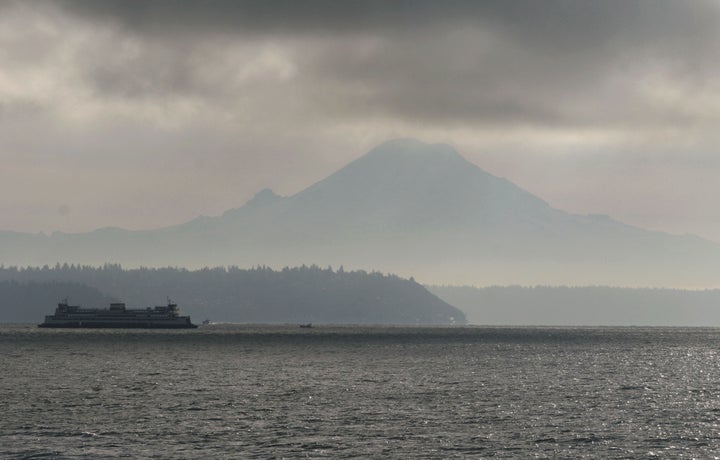 Sometimes it takes being anonymous to discover who we are.
I was 54 years old before I ever was away on my own. The devout Mormon culture I grew up in thrives on togetherness. Even in prayer. Attendance at meetings is an index to being attuned to the Gospel. Missionary companions are never alone; they travel two by two day and night. Living an inner life is seldom the topic of lessons or reading. To cultivate both belonging and a need for solitude in the same woman is rare.
I've always lived with people I loved. Growing up beneath the Utah Wasatch Mountains with my happy, affectionate parents and adventuresome brothers was a passage to easy friendships and an entree to group after group that I liked. At the same time, being the only girl, I had time alone in my room where I could read or write surreptitiously in my diary or just look out the window to the sky.
For years I was the mother in a home for seven that I was very good at "keeping." We had meals on time and clean clothes and music lessons, along with boating and cabin times, work parties and friends for sleepovers. We played, laughed, cried over illnesses and lost loves and went to church together.
I dreamed of a day between Sunday and Monday that no one knew about but me, to just be. I finally learned to stay up all night one night a week to write or finish furniture or bottle raspberry jam -- just to be quiet and get to the end of a thought. I'd always choose a night when I'd be busy the next day -- not sitting in a meeting! Then I'd go to bed normally and be just fine.
I insisted every day that each of my five daughters had an hour alone. No friends, no phone calls, no TV. Just choose whatever persuaded them -- reading, studying, drawing, practicing their violins, flute or piano -- but doing it alone. As grown women they have thanked me and now love solitude themselves.
I traveled with my husband and family and with tennis players and members of boards. I spoke to groups across the country, always to be met and taken care of. My life was full. And I was dying. In all my busyness, something was missing that I could not name.
When I was accepted for a poetry symposium in Port Townsend, Wash., with some persuasion, my husband agreed. There, just an anonymous one of dozens of poets, living in a sparse single room in an old barracks, I learned to find space to pay a different kind of attention. I had time to focus on details and moments, not generalities. I had time to reexamine, to revise, to reinvent my sense of the world. And it was joyous fun! On the saltwater shores of Puget Sound, I learned to breathe in the "full measure of my creation."
Knowing is a process, not an arrival. Coming home, I struggled with how to be available to the many and the much I love and still be true to myself and to what solitude had offered me. The clarity of what I had learned pushed me to find spaces to be alone. I rented a little studio close to home to go to one day and night a week. I was accepted by writing retreats in Virginia, Illinois and Florida that were sponsored and inexpensive enough that I felt guiltless about going. I accepted offers from friends to visit their unused places. My family adjusted to my absences and learned that spaces in our togetherness made room for more relished time together. And I claimed the space to be all I can be.
Even now at 86, overwhelmed by an abundance of dear ones and things I want to do, I still struggle to find the delicate balance where what I love most does not get neglected. I still take a "sabbatical" to live at our cabin in the mountains. On June 1, I smile to my accepting bishop, "I'll be back in September." My husband Mel likes the city and his swimming and is up and down the 10 miles from home; family and friends love to visit; and I get to be the earth creature I learned to be growing up in that canyon, in touch with my mountains and my God who created them.
My spiritual life withers in too much togetherness, just as it thrives in quiet. Alone I find my link to the verticaI, the divine: I meditate and pray and walk and dream and write by the hour anything long. I meet myself and my creator again. But I could never be content without also being connected to the horizontal, my people. Because I know I'll get to occupy both worlds, I'm content in either, with the heavenly balance of both.
Calling all HuffPost superfans!
Sign up for membership to become a founding member and help shape HuffPost's next chapter