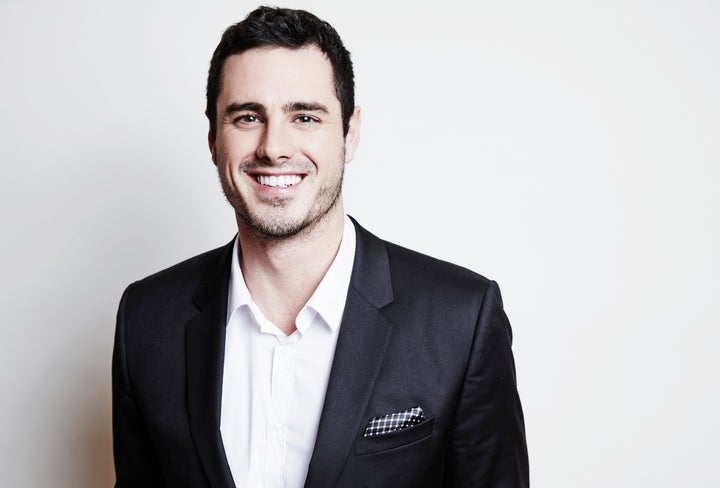 Current "Bachelor" Ben Higgins has been described as "sincere," "humble," "vulnerable," "a little fragile" and "unlovable" (that last one by himself). But what is the 26-year-old software salesman like out in the real world -- without the cameras and one-liners about "opening up"? 
To find out, we spoke to Maddy (she's asked that her last name be withheld), who says she had the pleasure of meeting Ben in a "horrible bro-y bar in Chicago" during the summer of 2013.
She and her close friend, another woman, went out to "a horrible sweaty dance bar," where they spotted a "beautiful man" and then stared at him from across the room.
After Maddy and her friend were accused by another woman of staring at the future Bachelor, they panicked: 
My initial reaction was just... a protective thing, to be like, "No we're not. We're actually in a relationship with each other, so don't get on your high horse about being stared at by us."... 

And then we kind of got into this whole schtick and he ended up finding me later... I stuck to the story the whole night. I was like, "Yeah, ya know, my friend and I are in a relationship, but we are sort of interested in exploring what it would be like to be with a man."
According to Maddy, they proceeded to have a conversation about sexuality:
He actually immediately told me that he minored in Sex Education or Sex Studies at Indiana University, and so he was really interested in that kind of stuff. And so we sat down together on a bench and talked about that for awhile and kind of had some sort of conversational foreplay, and then made our way to the dance floor... He's really tall. I remember looking up and him and his really beautiful face beaming down at me. I think I grabbed his neck and pulled him down towards me.
Sadly, we were unable to independently confirm that Ben minored in any sort of sexuality studies at Indiana University. We reached out to him, but did not hear back.
Do people love "The Bachelor," "The Bachelorette" and "Bachelor in Paradise," or do they love to hate these shows? It's unclear. But here at "Here To Make Friends," we both love and love to hate them -- and we love to snarkily dissect each episode in vivid detail. Podcast edited by Nick Offenberg.
PHOTO GALLERY
Tweets About "The Bachelor" Season 20, Episode 2
REAL LIFE. REAL NEWS. REAL VOICES.
Help us tell more of the stories that matter from voices that too often remain unheard.