Parenting isn't for the faint of heart. There are serious struggles and beautiful, fleeting moments. It can be even more difficult when you don't have your own parents. There's no one to talk with when your baby has their first diaper rash or when their doctor tells you "something is wrong with your child."
Here's what it's like to mother without a mom.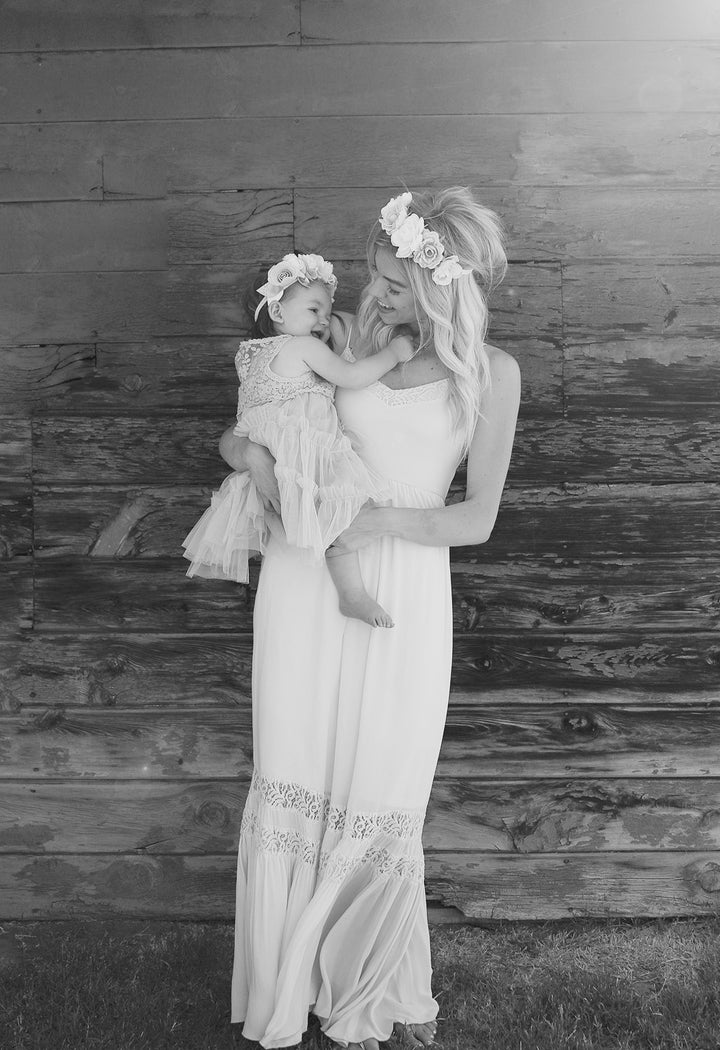 Pregnancy can be pretty lonely.
The little weekly pictures and bathroom selfies of my growing bump sat on my phone, waiting to be shared. Sure, I shared with my other family members, but your mother is supposed to be someone who helps you through pregnancy. Symptom by symptom, they're supposed to talk about how they felt at __ weeks, and how easy or difficult it was for them to breastfeed.
I kept an online journal of my pregnancy experience because someday when my daughter is older, and I'm there to watch her experience pregnancy and all its' glory, I want to be able to talk with her about every little detail.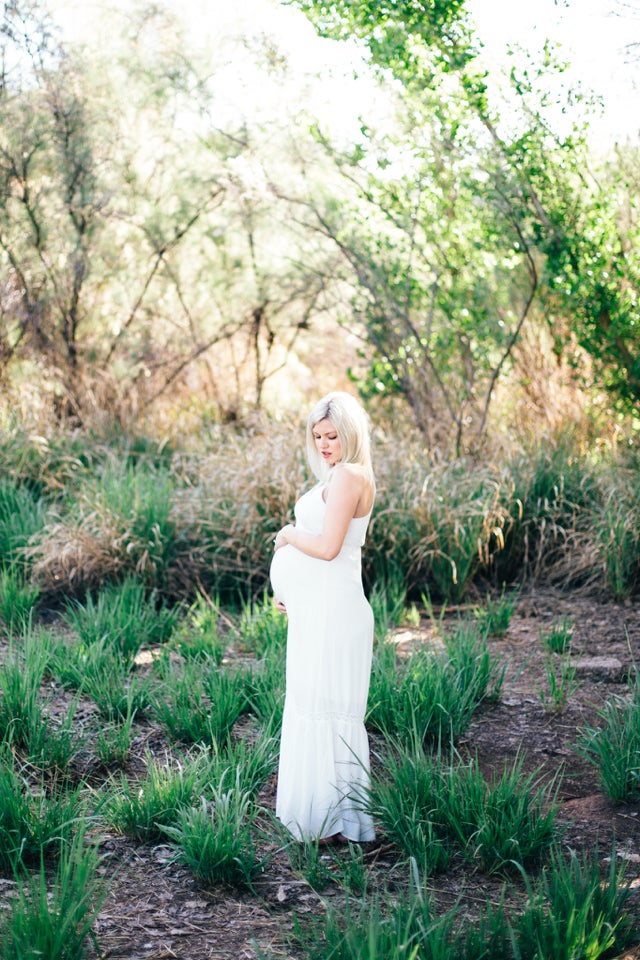 Delivering a baby is scary as hell.
From the second I went into labor to when my doctor asked if I was ready to push, I was a nervous wreck. Navigating the hospital and health care system alone is pretty much the scariest thing I've ever done. I'll always wonder if my experience had been different had my mother been by my side.
I have to figure out my mom tools on my own.
Some of my friends do certain things because that's how their mom did it. Such traditions don't really happen around here, but I'm making my own. I plan to hoard a wrap or carrier for my daughter so that when she's a mom, she can use it with her baby. I want to teach her about how babywearing saved my life and kept us close at all times.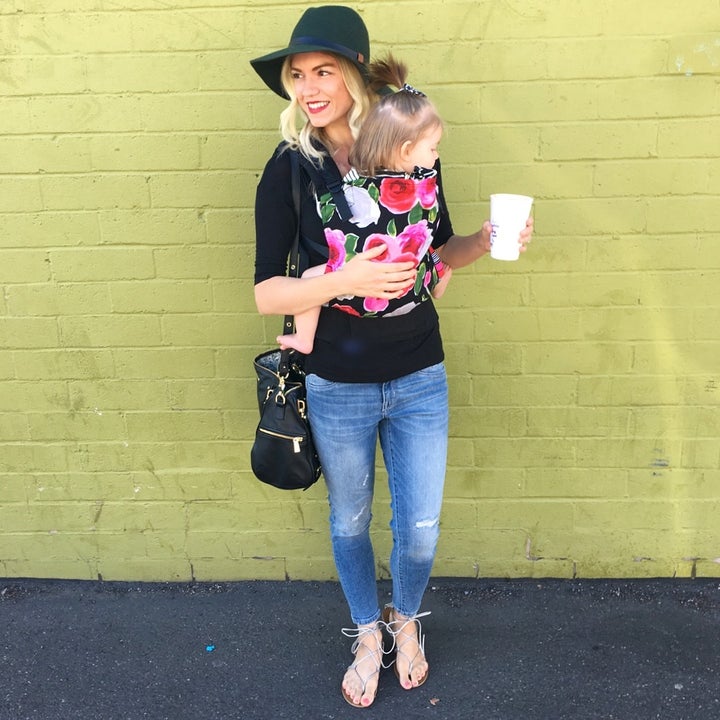 It puts a lot of added pressure on your spouse.
If I don't know which color to have G wear in family photos, or what type of sippy cup to buy her, the only person I really talk with about it is my husband. He probably gets annoyed with all of my mom chatter. Thank goodness for technology and my Facebook "May" birth club moms group, where we discuss everything from the color of baby's poop to the best convertible car seats.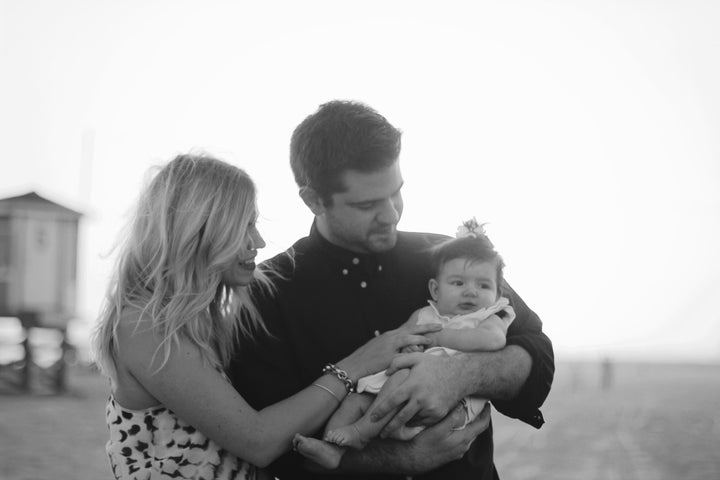 Almost everyone else has a mother, and doesn't have to "mom" alone.
This is a tough one - it sounds like I'm bashing everyone that has a mom. That's not it at all. It's just that after I graduated high school, and then college (where everyones' parents are at all times - think moving into dorms, homecoming weekend, and graduation ceremonies) I thought I was out of the woods as far as being the "parentless kid." Turns out it only gets worse when you have kids.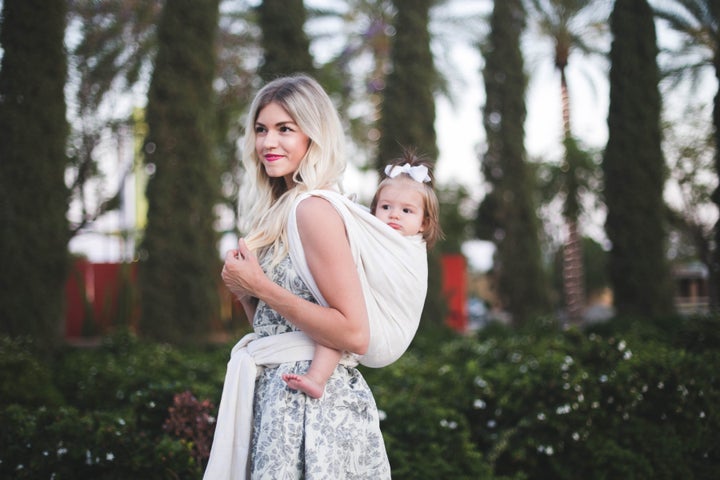 Someday, I'll have to explain to my children why their mommy doesn't have a mother.
Sooner or later, when they are old enough, and realize that everyone else's mommy has a mom, I'm going to have to explain what happened to my mother. Why she isn't there, and why she'll never get to meet her grandchildren.
I'll have to tell them of how her negative choices directly affected the relationships in her life; how she chose her vices over her children numerous times. It will be a great lesson to them, like it was to me.
I'll explain that my goal in motherhood, and in life was to raise strong, independent children and that they can become those things with or without me... but I'll always be there. Until my very last breath, I'll choose my children.
Larissa Krutewicz is a wife, and new mom to one-year-old Grace, and influencer over at Living in Color. Before becoming a full-time mommy, she was a Kindergarten teacher to underprivileged children in an urban part of a major city. This year, Mom.me featured her as one of the "Top 25 Most Stylish Moms on Instagram". Her passions include: babywearing, wide-brimmed hats, vegan eats, indie music, and like most other moms these days, loads of caffeine. You can find out more about her life as a new mom, cost-conscious style finds, and natural-minded living here at livingincolorblog.com, and find her on Instagram at @livingincolorstyle.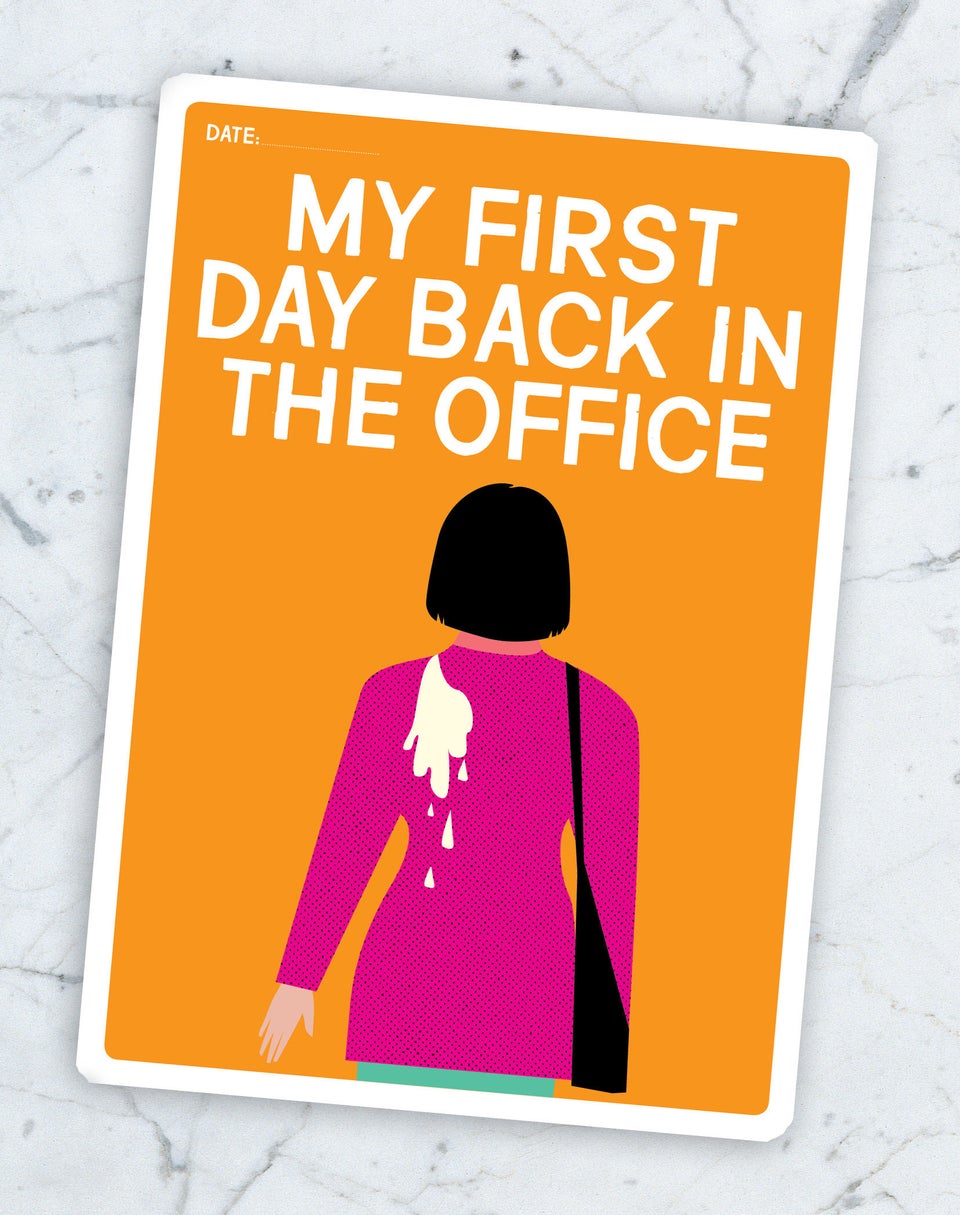 Hilarious Cards Celebrate The Underrated Milestones Of Motherhood