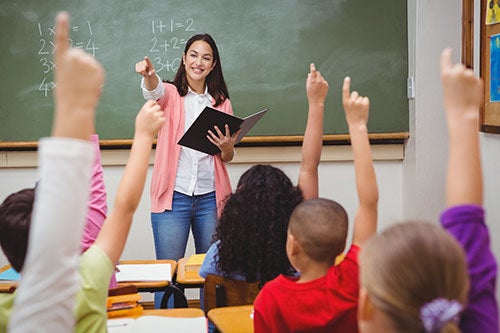 Once upon a time there was a man standing on a city street selling pencils from a tin cup. An old friend came by and recognized him.
"Hank!" said his friend. "What happened to you? Didn't you have a big job at the Acme Dog Food Company?"
Hank hung his head. "I did," he said mournfully. "I was its chief scientist. But it closed down, and it was all my fault!"
"What happened?" asked his friend.
"We decided to make the best dog food ever. We got together the top experts in dog nutrition in the whole world to find out what dogs really need. We put in the very best ingredients, no matter what they cost."
"That sounds wonderful!" exclaimed the friend.
"It sounded great," sighed Hank, "but the darned dogs wouldn't eat it!"
In educational development, research, and dissemination, I think we often make the mistake made by the mythical Acme Dog Food Company. We create instructional materials and software completely in accord with everything the experts recommend. Today, for example, someone might make a program that is aligned with the Common Core or other college- and career-readiness standards, that uses personalization and authentic problem solving, and so on. Not that there is anything wrong with these concepts, but are they enough?
The key factor, I'd argue, is motivation. No matter how nutritious our instruction is, it has to appeal to the kids. In a review of secondary reading programs my colleagues and I wrote recently (www.bestevidence.org), most of the programs evaluated were 100% in accord with what the experts suggest. In particular, most of them emphasized the teaching of metacognitive skills, which has long been the touchstone for secondary reading, and many also provided an extra instructional period every day, in accord with the popular emphasis on extra-time strategies.
However, the approaches that made the biggest differences in reading outcomes were not those that provided extra time. They included small-group or individual tutoring approaches, cooperative learning, BARR (a program focusing on building relationships between teachers and students), and a few technology approaches. The successful approaches usually included metacognitive skills, but so did many programs that did not show positive outcomes.
What united the successful strategies is that they all get to the head through the heart.
Tutoring allows total personalization of instruction, but it also lets tutors and students build personal, close relationships. BARR (Building Assets, Reducing Risks) is all about building personal relationships. Cooperative learning focuses on building relationships among students, and adding an element of fun and engagement to daily lessons. Some technology programs are also good at making lessons fun and engaging.
I can't say for sure that these were the factors that made the difference in learning outcomes, but it seems likely. I'd never say that instructional content and strategies don't matter. They do. But the very best teaching methods with the very best content are unlikely to enhance learning very much unless they make the kids eager to learn.
This blog was developed with support from the Laura and John Arnold Foundation. The views expressed here do not necessarily reflect those of the Foundation.
Popular in the Community