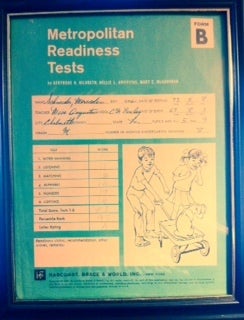 Today, my first friend turns 50 years old.  We were born only a few weeks apart, in the month of August 1967, and we grew up on the same block in Chalmette, Louisiana.
We also share the unusual and sad circumstance of both losing our fathers when we were twelve years old; her father died on the day mine was buried.
Her name is Kathy Sue. The fourth of what would be five girls, her oldest sister named her.
Kathy and I attended the same kindergarten. I remember our first day of school. We sat waiting for all students to arrive, both of us quietly taking in all of the activity going on around us, including the arrival of a student who would not let go of her mother in the classroom doorway. The student was crying. This behavior perplexed me; I couldn't imagine someone not wanting to start school. I had been watching my older brother leave for school for the past two years; by four, I was eagerly awaiting my turn to board that bus.
In kindergarten, Kathy and I had established the daily-opener routine of dumping and reassembling all of the puzzles and displaying our work to all four kindergarten teachers in the kindergarten wing of our school so that we might begin our day with a handful of teacher-drawn smiley faces and stars on the backs of our hands.
The year was 1972-73, and our kindergarten experience was one where our play was our work. I remember having free play time in the classroom, when Kathy and I could choose to sing songs and march around the room doing hand motions to our music. We drew, and colored, played games, and had story time. Sometimes, we visited the library and sat at the librarian's feet as she read us a story. She was really good about showing us the pictures so that all of us could see.
Sometimes our principal would come visit us and we would have a contest (i.e., biggest smile measured by a piece of string). We also did rudimentary math in a big workbook, and I remember my teacher pulling me aside to read to her during some of our free time.
I remember two formal assessments in kindergarten. The first occurred when the school's special education teacher came to our class one day in order to (in my five-year-old perception) play with some toys that she brought and talk with students individually. We did not know that she was assessing students to see who might benefit from special education services. I do remember crying because I did not get a turn to play with the toys that she brought. I did not realize the purpose of her visit until years later.
The second assessment is a paper assessment, the Metropolitan Readiness Test, and the score sheet is still in my possession (long story there, but in 1991, I ended up with my K-8 permanent record). This test was used to assess my readiness to enter first grade.
I framed it and hung it on the wall of my office at the University of Northern Colorado when I was working on my doctorate and teaching stats part time. My previous degrees were on the wall of my home office, and I felt it best to have a credential on the wall at school in case anyone questioned my readiness. ;)
I loved my kindergarten teacher, Miss Augustus. I lived in a very white suburb, and Miss Augustus was black. It was important for me at an early age to establish a meaningful connection with an authority figure of color. It helped me to critically confront the racist ugliness that was still strong in the community in which I was raised.
Play in kindergarten is important. So is early exposure to diversity. Both are critical forces in shaping us as developing human beings.
But now, it's time for me to take my leave and help my first friend celebrate her big day.
Happy birthday, Kathy Sue!
Originally posted 08-27-17 at deutsch29.wordpress.com.
Want to read about the history of charter schools and vouchers?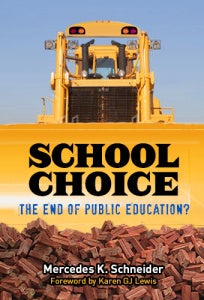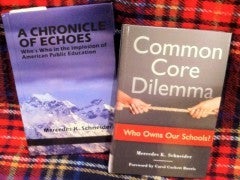 Calling all HuffPost superfans!
Sign up for membership to become a founding member and help shape HuffPost's next chapter