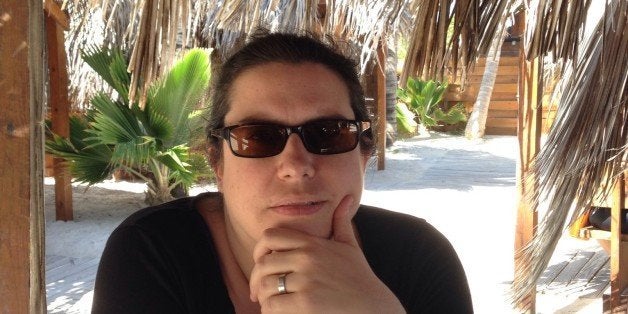 Questions of work/life balance continue to consume women in the United States. Should we lean in or push back? Will having the confidence to ask for what we want solve our dilemmas? Will timing or sequencing enable us to "have it all"? Or should we just declare our lives balanced?
More than having it all, women wonder how to have lives that includes some joy, some wonder and some satisfaction. Women want to have something for themselves and something to share with partners, communities and the world. (Women of a certain age will recognize that I echo Ally Sheedy's character, Leslie Hunter, in St. Elmo's Fire with this formulation.) More than a grand quest, this desire seems to me to be a simple proposition. Let's build something for ourselves first, then share it with others.
As the United States moves into the frenzied celebrations of female parenthood, I want to register an alternate voice and declare my autonomy from children. I am not a parent, and I am happy to not be a parent.
Child-free women do not speak out enough. We are not necessarily women who wanted children but could not have them; we are not necessarily women who forgot to have children; we are not necessarily women who missed a crucial life milestone. Being child-free is not necessarily a source of shame or regret.
I want to say plainly: I am blessed to not have children. I have more time and energy to devote to creative pursuits and projects that fuel my passions in the world.
To be truthful, I thought about having a child in my late thirties. To be more truthful, I wanted to have a child, but my wife (she is my wife now; back then, she was my partner, since queers could not marry yet) said no. Parenting did not inspire her or capture her imagination. She envisioned a child-free life. I focused my generative energies on writing; I earned a PhD. I came to appreciate her perspective.
My own mother, now of blessed memory, viewed women who did not have children as selfish, as women who wanted more time and money for themselves. She meant this characterization as a great insult; as I child, I did not want to grow up to be a selfish, barren woman, which my mother told me was the danger of being too independent, too bookish, too interested in one's own self and not giving enough to others.
My mother's characterization was partially correct. Had we had a child a decade ago, right now we would be coordinating schedules intensively for after school activities, trying to attend as much as possible while still fulfilling job responsibilities. Instead, child-free, my wife and I have more time for ourselves and for each other because we do not have children. We also have more discretionary income, at least for the moment. Had we had a child a decade ago, right now we would be worrying about how to save enough for his/her college education, while still saving for our own retirement. Instead, we do not have that pressure.
While my mother hurled selfish as an insult and pitied women without children, I find myself more thankful for my life than she could have imagined. I am thankful for quiet weekends, for our vacations together and for a financial path to retirement without paying for college along the way. More than time and money, I am grateful for the time and energy to do generative work that is not reproductive. My productive passions go into writing, editing the work of others, and nurturing organizations that benefit larger communities. I am happy to have time and resources to build a legacy not confined to DNA or to the shared socialization of a single household.
I understand that it is not the choice of everyone, but a child-free life is the life of more than one in six women over 40. Amid the cacophony of chatter about options for women, let us recognize that life balance does not always mean caring for children. Some of us are not parents. Happily. I stand up and declare on Mother's Day: I'm child-free; it is a great life and the right decision for me. Being child-free is a choice that works for me. I encourage young women to recognize a child-free life as viable. I imagine a world where young women can easily envision a productive and meaningful life without children. I imagine a world where child-free lives are as accepted, as celebrated, as parenting lives.
Related
Popular in the Community