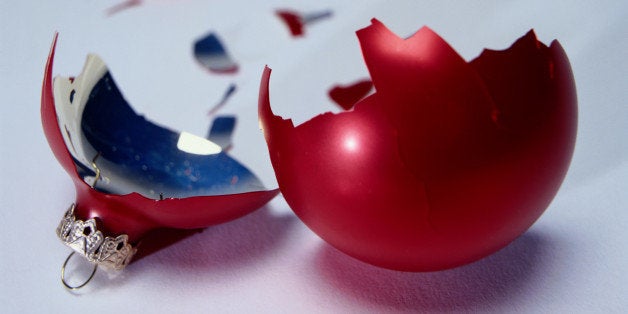 Retired United States Army Sergeant Sterling Levi Eaves got this week the news he'd been waiting for.
Just in time for Christmas, Levi, as he's known by most, received from the Department of Veterans Affairs an assessment of which of the injuries he sustained after being blown up by an IED in Afghanistan they would accept as service-related injuries. Their assessment of the cause of the injuries would then be run through some magical, internal algorithm to determine how much financial disability support the young veteran would get for the rest of his life.
Sadly, this a process far too many of our servicemen and women know too well. As of last year, the U.S. Department of Veterans Affairs reported that nearly 4 million veterans were receiving VA disability benefits. They projected that by 2018 the veteran population in the U.S. would sit at more than 20 million. And while the VA stopped releasing the number of vets injured in Iraq and Afghanistan's, some estimate we've already passed one million.
So imagine the range of emotions Levi felt when he finally had the document in hand. Typed neatly on one, legal-length sheet of paper, the VA outlined how much of Levi's leg amputation and traumatic damage to his bladder, spleen, pelvis, remaining leg, bowels, prostate, reproductive organ, and spine, among other things, they found to be related to his military service.
Forty percent of his right leg amputation below the knee. And just 20 percent of the phantom limb pain, neuralgia, and similar conditions that resulted from said amputation.
But it was perhaps what they deemed not due to his military service, and consequently not caused by the bomb, that felt most insulting: his hearing loss and - a direct quote from the itemization - "residuals, blast injury to kidneys" and "residuals, blast injury to spleen."
So, even though the VA themselves categorized the injuries as "blast injuries," they aren't a result of the Sergeant's military service?
And far more troubling is the realization that Levi is but one of thousands, if not millions, of veterans who don't feel the love when they come back from combat. Yes, his story resonates deeply with me because my dad is a Marine, my father-in-law a Navy man, and because Levi and I have grown to be friends since he returned to the gym in an attempt to ease the pain that consistently racks his body. But that's what makes this all the more heartbreaking: our nation seems to be systematically and routinely say f-you to our heroes when they come home, broken physically, or mentally, or spiritually, or all of the above.
It wasn't reading Levi's mom's Facebook post on the VA determination or even sobbing through the video she made documenting Levi's long journey back to life following the June 2014 explosion that moved me the most, though. (Note: the video shows graphic footage of Levi's injuries) Nope, what hit me most deeply are Levi's words from a very candid and raw note he posted to Facebook after receiving the letter:

"Worst part? For me, the way I see it. It's not being forgotten. That doesn't irk me. I don't mind disappearing back to a quite [sic] life. I actually want to. The worst part will be walking out the door and regretting my military service. That's something I don't want. And up until yesterday, I had no regrets. I reckon I still don't. I loved what I did. I loved every bit of it, and I would do it all again, even knowing the outcome. But I can't help but to feel that maybe I do regret it. Look at it. Just look at it. Someone, anyone, sit me down and explain to me how I got a fair review. A fair sentence. A just evaluation. Please. Because I don't see it. I was honest with you. I trusted you to be honest back with me. And you weren't."
Yes. In the face of it all, Levi still seems to find a shred of hope, a sliver of grace, to offer to such an ungrateful nation.
Levi deserves better. Our veterans deserve better. A nation willing to step up and support him after he so valiantly served is what Levi should have gotten for Christmas.
Calling all HuffPost superfans!
Sign up for membership to become a founding member and help shape HuffPost's next chapter