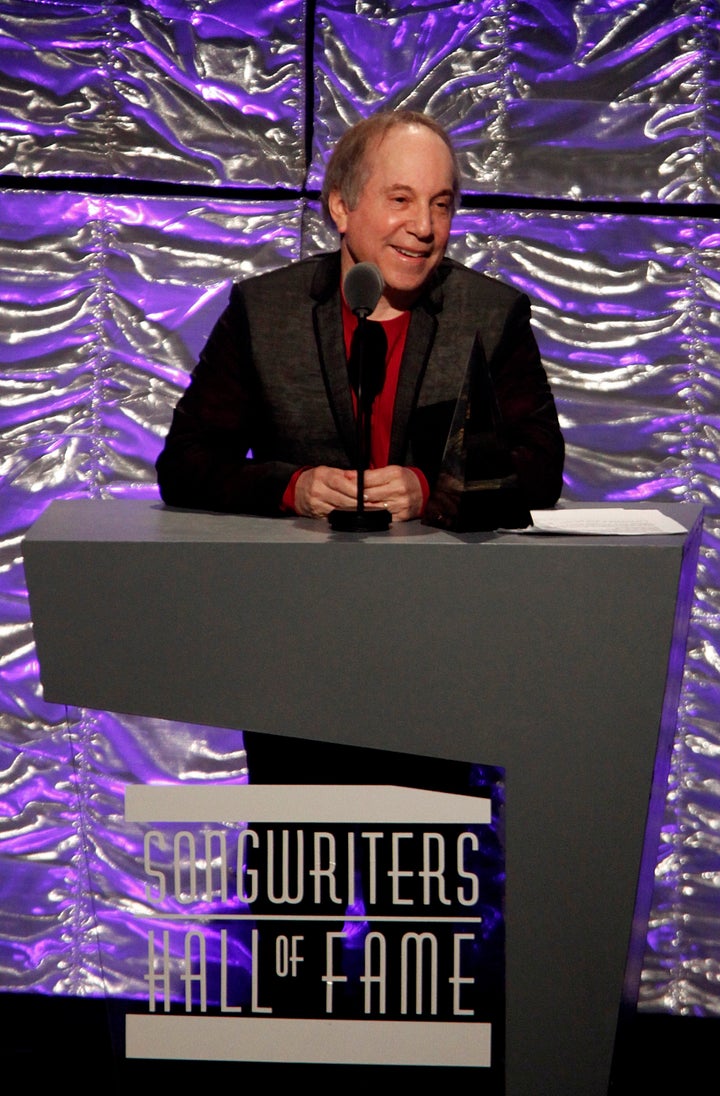 How do the fingers of this thing entwine? Which foot falls first upon the trail?
Is it the word? Is it the music?
It generates few visible blisters, so may even be mistaken for an unearned reward.
As Fred Astaire once wisely sang, you have to "Let Yourself Go."
So how do you begin? When do you know when you've reached your destination? What do you cut and when do you run without painting over the picture?
But that's the very mystery and fascination of it.
The trick is, as I know it, is to care like hell and not give a damn at the same time or as more elegantly proposed here; So Beautiful Or So What.
I believe that this remarkable, thoughtful, often joyful record deserves to be recognized as among Paul Simon's very finest achievements.
It's a lot to add to what you've done when those songs are titles anyone could name but Paul's greatest songs will find worthy, easy company here.
This is a man in full possession of all his gifts looking at the comedy and beauty of life with clarity and the tenderness bought by time.
It seems no accident that three of the song titles contain the word, "love" and most of the others consider it in its many manifestations.
The record begins with a fragment of a sermon underpinning the promise of the song, "Getting Ready For Christmas Day."
Within it is the voice of the Rev. J.M. Gates, who waxed warnings of eternal punishment from his first hit homily, "Death's Black Train Is Coming" to his last caution in 1940, "Hitler and Hell."
These days it might court shallow mockery to sing so openly of our humanity, mortality and divinity but not with music to make these themes fly or words containing such wit, grace and humility.
The musical shapes and shades arrive from all over the world and back in time to illuminate the heartfelt intelligence of the writer.
Central to the picture is Paul's vivid singing and own beautiful guitar playing - which doesn't always get full measure in the shadow of his writing.
Throughout the record, I kept coming up against what I can only call, rock and roll surprises; not some orthodox formula but indelible, hypnotic guitar motifs and swinging, off-center rhythms tipping your expectations into a new kind of thrill.
Then there are the ballads...
In "Love and Hard Times," two-thirds of the Trinity arrive on earth only to disagree over who and what is worthy of salvation. This bold and, for any other songwriter, completely humbling piece of composition took my breath away on first hearing.
The opening statement is as lovely as anything Paul has written. I felt as if I was suddenly within the idyllic scene of natural beauty that it describes, only for it be leavened by the Lord's blue aside, "We'd better get going," as He departs the scene.
The song concludes with recognition that it is the reassuring touch of a lover that calms an uneasy but grateful heart near dawn. If love is discovery made in a moment, then it is still one for which we must give thanks.
Equally startling is the rushing, telescopic journey from creative to destructive explosion and the making and undoing of the world in "Love Is Eternal Sacred Light."
These wonderful songs refuse to despair, despite the evidence all around us. "So Beautiful Or So What" rejects the allure of fashionable darkness and the hypnosis of ignorance - better to contemplate and celebrate the endurance of the spirit and the persistence of love.
This post will also appear as liner notes for Paul Simon's forthcoming album So Beautiful or So What.
Popular in the Community