It seems paradoxical, and maybe a little nuts, to encourage a slowed-down approach to viewing art in the context of a busy website like this one. But the majority of images we see each day are digital, and many exist in a crowded online format, so what better way to give 'slow-looking' a chance?
I began this column under the title "On Seeing" and have updated that to integrate the broader spectrum of senses we use to engage with art. "Perception" more clearly describes how we look at, think about, and consider art. Sight is part of it, sure, but we see red lights and stop all the time; we see a familiar face and say hello. Art asks us to practice a heightened version of seeing, one that engages our eyes, minds, hearts, and senses to select a thing or image to focus on and to attend to it with awareness beyond the normal passing glance: to ask questions, to feel, to wonder, and even to not know for a time what the art means or communicates. We can practice this extended viewing even in this online context, where we are not looking directly at the works of art but rather at digital representations of them.
I think this not knowing is important. In our fast-paced lives, we tend to want quick answers and rapid, often too simple, conclusions. But art is about questions and interpretations. At its best, and when we let it, art invites, cajoles, and sometimes knocks us into seeing in an expanded and simultaneously more focused way. It can change our perspective not only of art, but also of the world around us, encouraging creative solutions and new points of view.
For this edition, I chose images of works by artists that I return to again and again for various reasons. I hope they encourage you too to think, dream, consider, imagine, question, and see beyond a quick glance. In different ways, Keith Haring's playful and now iconic imagery and Roy Dowell's graceful and colorful collages reveal the basic joy inherent in existence. Phung Huynh's playful and incisive paintings reframe how we think about Asian stereotypes, and stereotyping in general. And while KimSooja's mesmerizing multichannel video, "A Needle Woman", and Tom Wudl's intricate paintings might initially seem worlds apart, both inspire powerful meditations on interconnectedness and shared space, literally and metaphorically.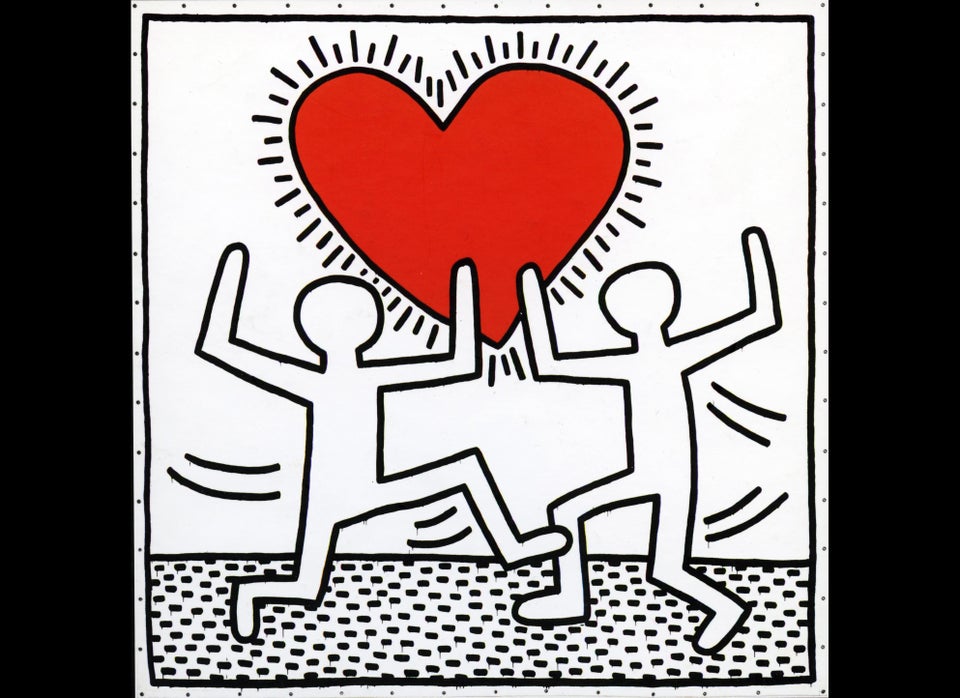 On Perception: Top Picks
I hope you take the time to slow-look at each one. Use the comments space to share your thoughts on this column and feel free to recommend questions or topics for future editions.
Related
Popular in the Community