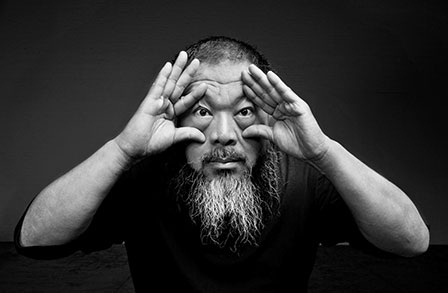 My father, Ai Qing, was an early influence of mine. He was a true poet, viewing all subjects through an innocent and honest lens. For this, he suffered greatly. Exiled to the remote desert region of Xinjiang, he was forbidden to write. During the Cultural Revolution, he was made to clean the public toilets. At the time, those rural toilets were beyond one's imagination, neglected by the entire village. This was as low as one's condition could go. And yet, as a child I saw him making the greatest effort to keep each toilet as clean and as pleasant as possible, taking care of the waste with complete sincerity. To me, this is the best poetic act, and one that I will never forget.
My father was punished for being a poet, and I grew up in its consequences. But even when things were at their most difficult, I saw his heart protected by an innocent understanding of the world. For poetry is against gravity. Reading Walt Whitman, Pablo Neruda, Federico García Lorca, and Vladimir Mayakovsky at a young age, I discovered that all poetry has the same quality. It transports us to another place, away from the moment, away from our circumstances.
REAL LIFE. REAL NEWS. REAL VOICES.
Help us tell more of the stories that matter from voices that too often remain unheard.