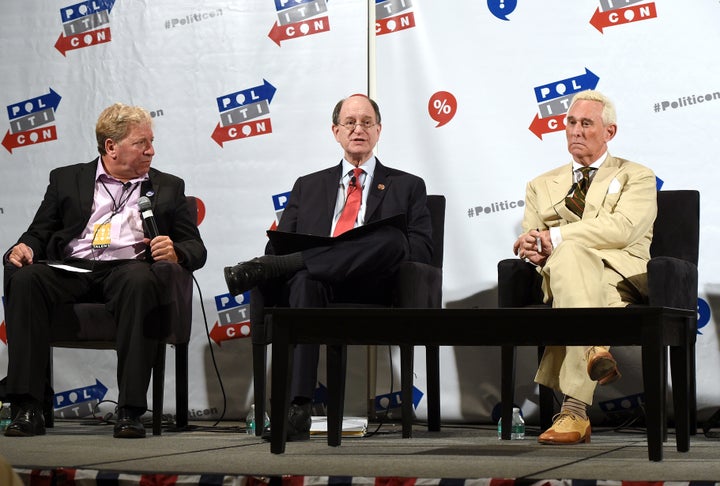 Once a year, a unique gathering of pundits, elected leaders, campaign strategists, and general political junkies gather for Politicon, a quirky two-day convention that I can best describe as a politics-themed Comic-Con. This year's event took place July 29-30 at the Pasadena (Calif.) Convention Center. As usual, the panels were provocative and lively.
I love Politicon, but in some ways Politicon depresses me. Here is why:
When I was young, I remember staying up late to watch Wally George and Morton Downey Jr. These television hosts were loud, outlandish, ridiculous, and absurd, but most viewers did not take them seriously. Then Rush Limbaugh arrived on the scene. Then fragmented news networks launched. Fast forward to today. CNN is often unrecognizable; the cable news giant has morphed into something resembling The Jerry Springer Show rather than a respected Bernard Shaw broadcast.
Somehow, this approach to how we discuss politics has become the new normal. Talking Head A will take a stance against Talking Head B. There is yelling, showmanship, and general circus antics.
This is not meant to be a jab at Politicon, but rather the state of our political discourse, and Politicon seems to capture the country's zeitgeist accurately each year.
Take the Ann Coulter appearances, for example. Before Coulter spewed her usual vile remarks about immigrant groups, protestors dressed in Nazi costumes disrupted her talk (ironically during a panel on censoring free speech). After security removed them, two more holding a "Trump and Pence Must Go" banner attempted to interrupt Coulter. It was chaos.
The madness was not limited to Coulter's sessions. "Bullshit!" a lady yelled as she disagreed with a point made during a Chelsea Handler-Tomi Lahren debate later that day. "You're an asshole," an attendee behind me muttered when she disagreed with a speaker during a marijuana panel. It is as if the sideshow that is our current national political landscape has brought out the worst in us. Tensions are as high as they have been in recent memory.
This is also an indictment of the times in which we live. Intellectual lightweights Handler and Lahren can pack the Pasadena Civic Auditorium. Yet try attending a panel discussion featuring some of America's most distinguished political scientists at the annual Western Political Science Association Meeting and you might see 10 people in the audience.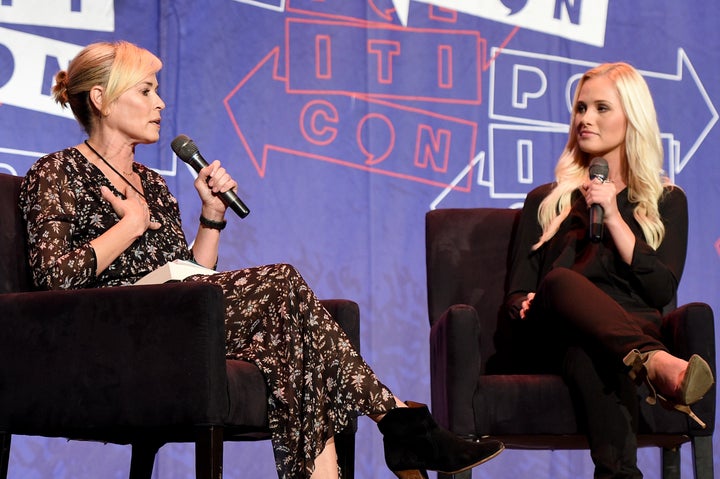 That said, there is something uniquely cool about Politicon. My friend—the acclaimed writer Jeff Pearlman—and I had a discussion there on what it is that draws people to politics. "It's open to everyone," I said. "People from every background and walk of life can get involved. There are no criteria to join."
One could see this was the case at Politicon. Berniecrats were there. So were plenty of attendees wearing Make America Great Again hats. Every perspective was on display.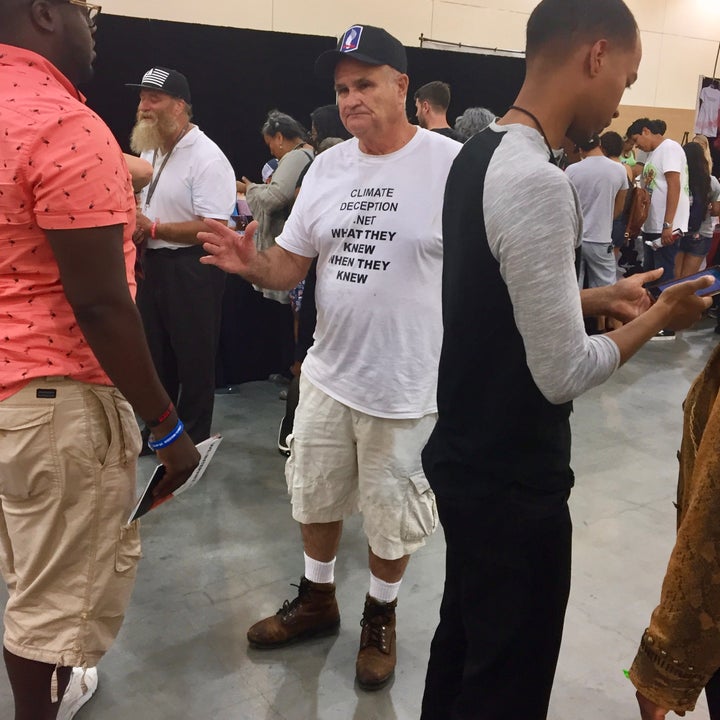 These guys dressed in cosplay: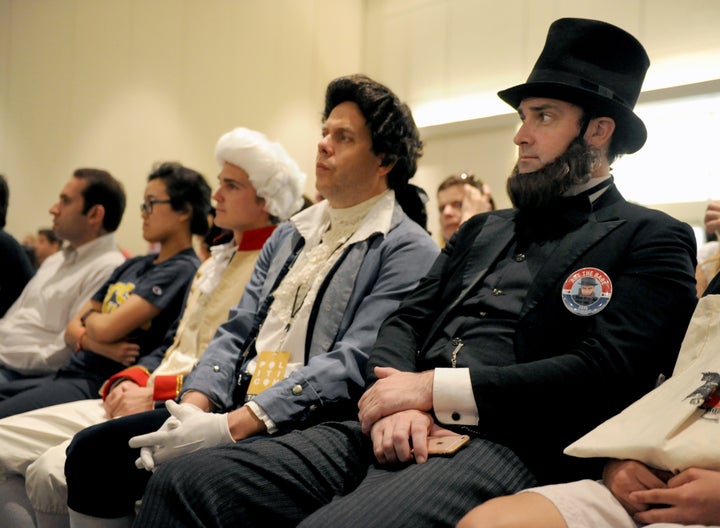 "I wanted to go and watch how people perform in the debates under pressure. To me, it's very similar to what I do. I also wanted to express my American pride and my support for the LGBT community," he said.
Asked about his thoughts on the convention, Rebel replied, "I loved it. Politically speaking, I go both ways. It was nice to see so many diverse points of view under one roof without there being violence and rioting. I was worried to come but that's what kind of drew me to the convention in the first place."
To that point, Rebel captures what is right about Politicon.
During the Weed Nation panel, former Donald Trump campaign adviser and legalized marijuana supporter Roger Stone said, "George W. Bush supported the war on drugs. This guy snorted so much cocaine he had a personal thank you note from Pablo Escobar."
Popular in the Community