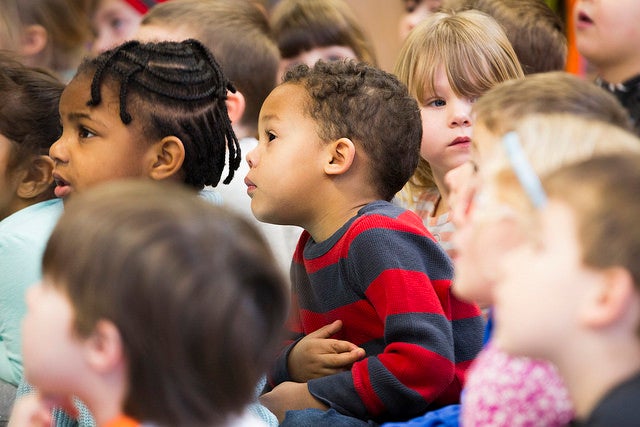 I am a 25-year-old single mother who works full-time as a child care worker but finds it hard to make ends meet. I have a child of my own to raise; her name is Rainbow. The elite center where I work in provides many things: Toddler yoga, vegan meals and me - a young, energetic, child-centered educator who is always thinking of creative ways for my students to learn about the world.
I earn $11 an hour. Raising a daughter and trying to live a full life on such a meager salary is tough. It would be virtually impossible without government resources that help make housing and childcare affordable for working families like mine. So, as I think about the tax plan that is being proposed that would give tax breaks to the ultra-rich, I'm wondering who in Congress is thinking about families working hard to get by?
I am grateful to reside in what is considered affordable housing in my city. My rent is still a little more than half my income. My daughter receives Medicaid/CHIP health insurance. I pray for myself and my child daily because I cannot afford for either of us to get sick because even one missed day of work will have a huge strain on our finances. Prayer is not an accepted form of payment at most hospitals. So, I am turning my prayers to focus on the hearts of the senators who think cutting health care and other social programs for people who work some of the most important, but lowest paying jobs is the right thing to do.
I wish that I could introduce the members of Congress to my Rainbow. She is amazing. She sings and is a little shy, but she has all the makings of a biologist or an artist—she is a young person of many talents. Even though I am barely making ends meet, I continue to believe that there is hope for us all. And that we, as a country of communities and families, will see to it that all are nourished and our needs are met. I do it every day for my children at school and my child at home. And if I can find the strength to do what is right, I think Congress should as well.
Like many other people who work full-time, I am also a full-time college student. I am determined to fulfill my goal to work in the nonprofit industry to help people in similar situations as me. I will graduate with my bachelor's degree in Organizational Leadership with a Public Service Concentration in three weeks. This should be an exciting and happy time in my life with my graduation and the holiday season here. But right now, I am painfully aware of the national debate—that the plight of families like mine are being overlooked, while jet-setting families who spend what I make in a week on shoes are being considered for even more breaks.
Yeme Thomas is a care giver focused on early childhood education.
REAL LIFE. REAL NEWS. REAL VOICES.
Help us tell more of the stories that matter from voices that too often remain unheard.
This post was published on the now-closed HuffPost Contributor platform. Contributors control their own work and posted freely to our site. If you need to flag this entry as abusive,
send us an email
.