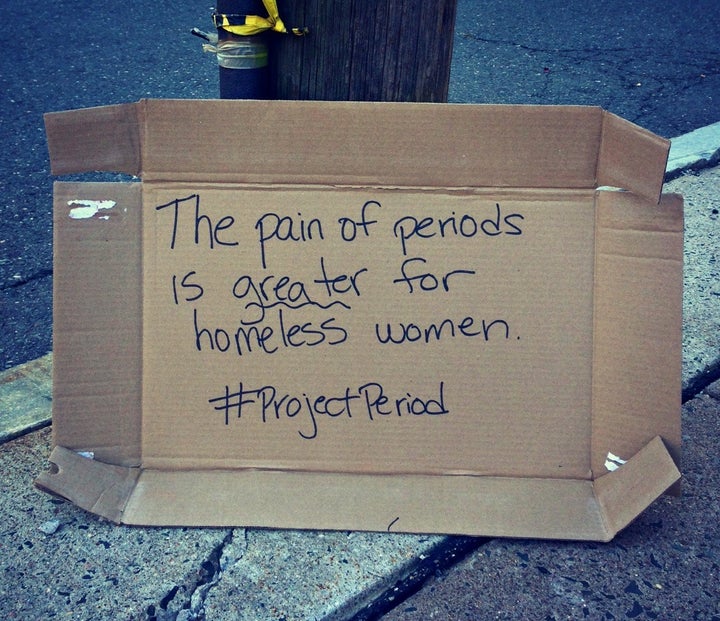 This Saturday, anti-choice activists around the country will be rallying outside of Planned Parenthood clinics. Those of us who are pro-choice understandably feel the urge to counter-rally at the clinics to stand in support of Planned Parenthood, but not all clinics support this organizing tactic because they don't want further disruption for their clients.
Many homeless women live in fear of getting their periods. Typically, when people think about the kinds of products to donate to homeless shelters, items like clothing, shoes and food come to mind. While those types of items are very important, we must also remember the specific health needs of homeless women who can't afford and/or do not have ready access to pads and tampons. Feminine hygiene products and other toiletries are usually at the top of the list for need in homeless shelters and safe houses.
If you are looking for a positive way to take direct action this weekend in reaction to anti-choice protests, I encourage you to consider holding your own feminine hygiene product donation drive that will benefit a homeless shelter near you. And to be clear, I'm not just talking to pro-choice women, I'm talking to pro-choice men too. Men can be amazing allies on women's issues, as demonstrated by an email I received this week from a man named Greg who is helping to organize a donation drive.
"As we discussed #ProjectPeriod at our meeting, I was gently kidded that men find it difficult to buy feminine hygiene products. And I think this is generally true. Supporting each other may require many of us to step outside our comfort zone and to act. So as a man, I encourage all those men and others who find it difficult to buy feminine hygiene products to find the aisle, select a package or several, carry them to counter, and proudly purchase them because you will be supporting our sisters, daughters, mothers, friends, those who identify as female, and strangers so that they do not have to worry about having the money for pads or tampons."
If holding your own drive is not an option, #ProjectPeriod has an Amazon wish list that will let you easily purchase products. All donations from the wish list will be sent directly to the agency that runs the project for distribution to shelters in need in Connecticut.
While we can't stop anti-choice activists from demonstrating this weekend, we can make a difference in the lives of homeless women by helping to relieve some of their period-related anxiety. No one should live in fear of getting their period because of a lack of access to pads and tampons. And you can help.
REAL LIFE. REAL NEWS. REAL VOICES.
Help us tell more of the stories that matter from voices that too often remain unheard.
BEFORE YOU GO