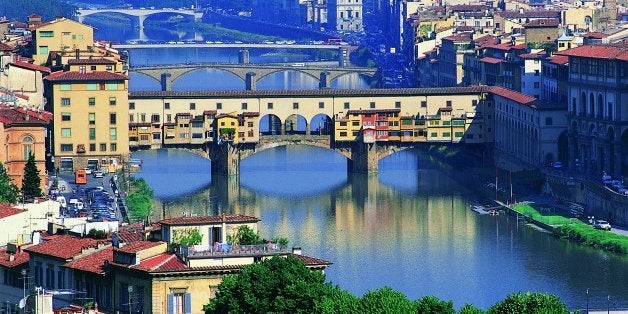 As I prepared to study abroad in Florence, Italy, in 2014, I planned for the semester-long trip by reading relevant travel literature and speaking with other students who had traveled overseas. I did all the research I could get my hands on, poured over student presentations, and I liked most of what I read and heard. But, as an African-American, I was taken aback when a few sources mentioned to me that Italy had a reputation for open racism being exhibited by some of its citizens. Florence, being in the north of the country, was not a good place to be black, several folks had noted.
The pre-travel reading I did was very helpful. However, one of the most valuable lessons I learned from actually making the trip is that much of what you hear before going abroad might not be accurate, and that you can gain the best insights about a country, by far, from actually being there. During my semester in Italy, I had no problems -- and encountered what may have been the least amount of discrimination I'd ever experienced anywhere in my life.
After arriving there, I soon realized that Florence was one of the most diverse places I've ever been. In addition to the local Fiorentini and residents from other parts of Italy and Europe, there were Black-Italians, Afro-Italians, Indian and other Asian-Italians. This diversity allowed me to stand out as an individual and fit in as a member of the community at the same time.
From my perspective, Italy has two distinct black communities: Black-Italian (people who were born, raised and acculturated Italian) and Afro-Italian (individuals who had emigrated directly from Africa). The differences in these groups were significant to me because for once in my life I was seen as an outlier within a Black community.
I'm used to identifying with the Black community in the U.S., where ethnicities, while salient for individuals, are not always recognized by society. After learning the nuances of identity within the Black community in Italy, I expected to experience at least some discrimination based on my own African heritage -- I was actually born in Liberia but grew up in the U.S. However, my American identity was perceived first and foremost.
The Africans in Italy could tell right away that I was different. I was identified as being American. This was a different feeling for me. For the first time, I felt my American identity could really shine.
Despite what some others may have experienced, I actually never once felt personally discriminated against during my semester in Italy. In fact, many people there embraced me -- especially when I wore my Boston hat. Fun fact: Italians love Boston. My American identity and being from the Boston area both proved to be an advantage for me throughout my time in Italy.
After all, I wasn't "African enough" in an obvious cultural way to pass as Afro-Italian and I definitely did not display enough of a European fashion sense to be considered Black-Italian. I was even seen as having lighter skin than Afro-Italians, while in the U.S. I am seen as having darker skin than most of my African-American friends. Being seen as American truly shaped my experience into a positive one -- and this nuanced sense of identity allowed me to stand out while fitting in.
Since returning from Italy, I have shared my own experiences with others who are interested, and have encouraged other students of color to consider studying abroad. Last year, 40 percent of my college's graduating senior class had studied abroad, and I feel other students should be part of this experience. I'm also trying to advocate for more African Americans to take part in overseas travel and study.
In a perfect world, study abroad would be part of the experience for all college students. Those who fear being away from home, family and friends for so long should realize how quickly a semester abroad actually goes by. Sometimes finances are a concern, but most colleges have resources to help students make it work. Because the cultural perspective you gain is so interesting and valuable, if the opportunity is there, it should be viewed as an investment.
Popular in the Community