South Sudan may be thousands of miles away, but let's not allow them to fall out of heart and mind this Thanksgiving. The young African nation, which gained independence in 2011, is on the brink of famine.
We must do everything we can to save South Sudan, one of the most dangerous frontlines in the war against global hunger. Fighting between the government and opposition forces has displaced millions and caused severe food shortages.
Imagine being a farmer in South Sudan. You need to grow crops to feed your family and sell to make an income. But when the fighting starts, you cannot work your land, and you have to flee. The farmland and your home are destroyed, and you don't know when you will get back to rebuild.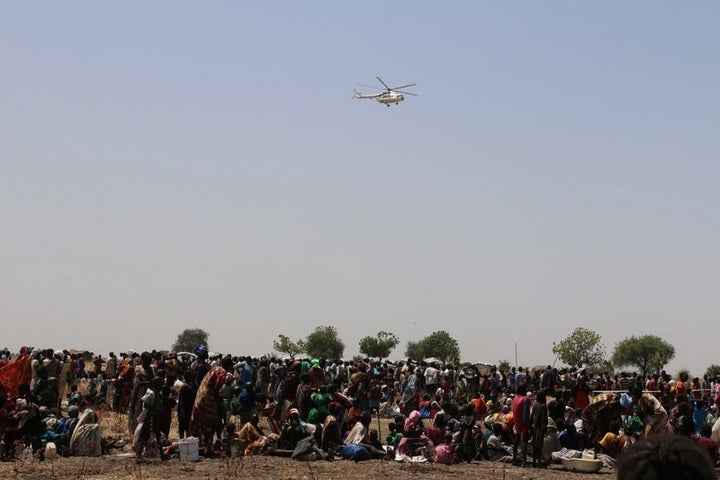 Almost 5 million people in South Sudan are suffering from severe hunger. Some of the war victims are in such remote areas they depend on air drops from the UN World Food Program (WFP).
Small children in South Sudan pay the highest price from the conflict. Infants who don't get nutrition in the first 1,000 days of life suffer lasting physical and mental damage, or even death. Aid agencies like WFP and partners like Catholic Relief Services have to rush aid to the youngest before it's too late.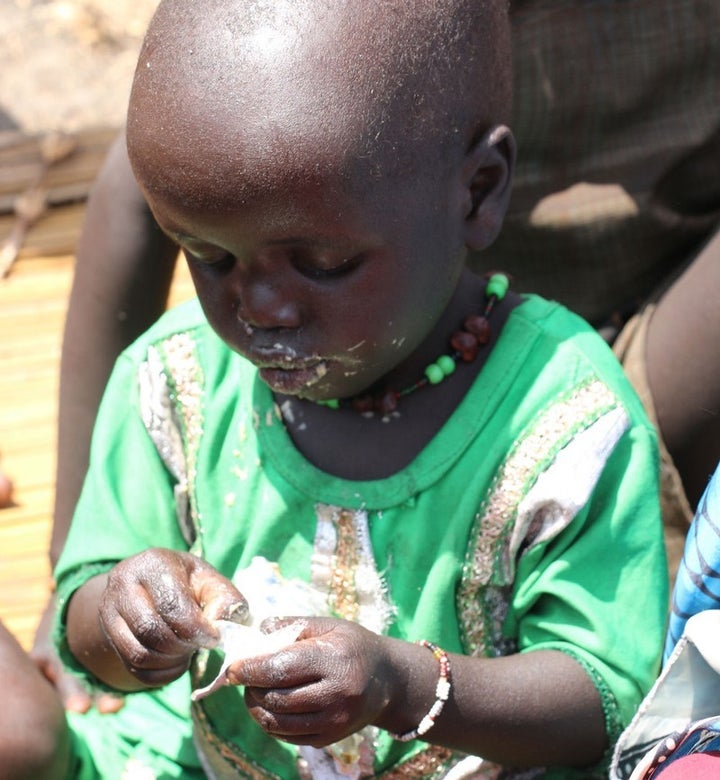 What South Sudan needs is peace and food. For one cannot exist in their country without the other. A peace treaty and disarmament are needed to bring stability to the country. Agricultural rehabilitation is vital. South Sudan has great farmland, and they can feed their own country, if they were not always in conflict.
Picture South Sudan's farms producing food for a national school lunch and infant feeding program. Children, well-nourished, can learn and develop a strong nation. That is what the future should envision. Until such peace and reconstruction emerge South Sudan will need the support of the World Food Program in order to eat and survive.
What's inspiring is that college students across America are rallying to help South Sudan. They are doing so with the 70th anniversary of the "silent guest" hunger relief campaign.
Reviving a hunger fighting tradition from the Greatest Generation was a great choice. After World War II, Americans set aside a plate at their Thanksgiving tables for a "silent guest," one of the world's hungry. This led to donations to buy packages of food for hungry people in Europe, which was still left devastated by World War II and drought.
Several years ago I spoke to a UN Development Goals class at my alma mater, Mount St. Joseph University. I told the class about the "silent guest," which I had been writing about since 2010. Students in the class (Monica Brucher, Andi Saylor) were part of a club called Mount Impact. They revived the tradition and started holding fundraisers for the World Food Program.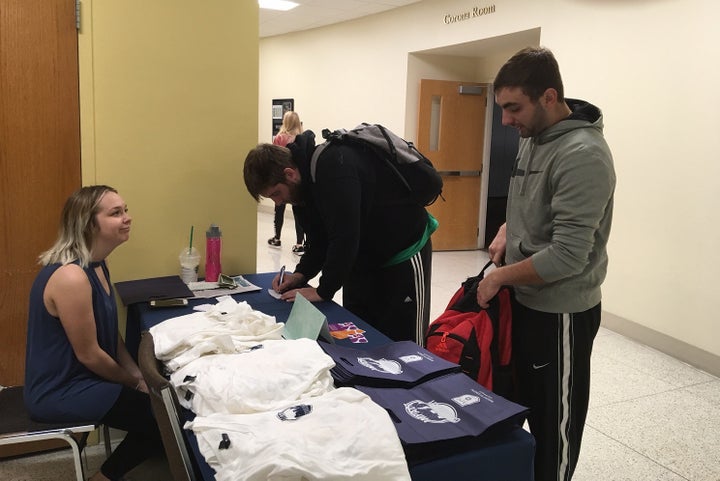 Now this year the World Food Program USA and the D.C. charity Kindworks have made the "silent guest" a national campaign. Karen Simon of Kindworks decided to fundraise for South Sudan after seeing a "60 Minutes" segment on the famine threat. She approached the World Food Program USA and launched the fundraising site with the theme of the "silent guest." The Kindworks motto is, "There is always room for one more at your table."
Other schools have joined, including the University of Alabama Birmingham with their chapter of Universities Fighting Hunger.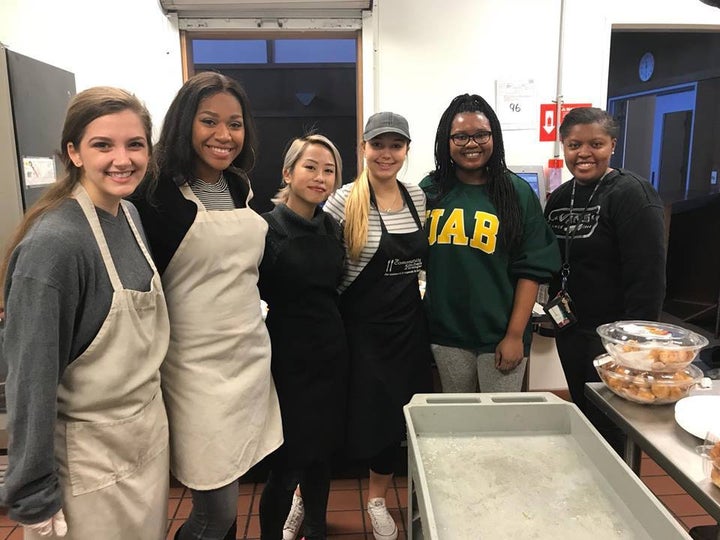 You can fund-raise as a team or individual this Thanksgiving by visiting the WFP USA/Kindworks fundraising page.
Not only can this activism help feed South Sudan but also send a message to the President and Congress as to what Americans prioritize. We need to increase food aid budgets, especially with such hunger in the world.
South Sudan is one of four nations threatened by famine. Nigeria, Yemen and Somalia are also at risk. Other nations like Syria, Iraq, Afghanistan, Haiti, Mali and many others need food assistance as well. The global hunger crisis of today is considered the worst since the WWII era.
In order to feed the hungry and build peace, we need to increase food aid. The public can lead the way in showing the government what to do.
On this Thanksgiving let's "give thanks by giving" and help feed the hungry in South Sudan.
Related
Popular in the Community