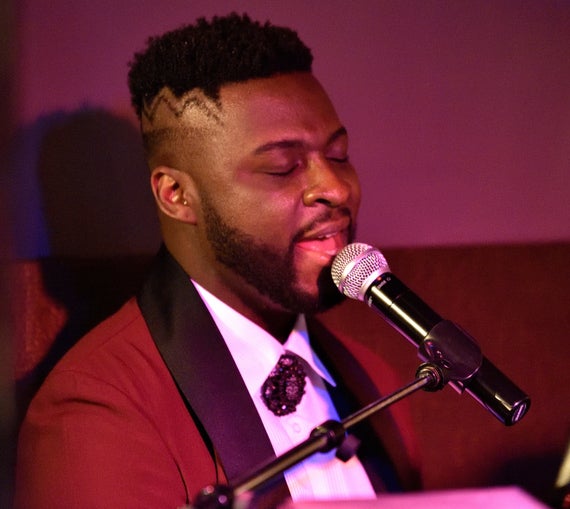 Earlier this year we introduced you to, Dannis Winston, a bandleader, singer/songwriter and President/CEO of Winston's Crew Collective. The first step on his journey of parlaying his successful wedding band career into solo mainstream music success was the release of his debut single "Let Me Go." Now 10 months later he is embarking on the next chapter with his debut EP titled, Master Class. The EP combines his penchant for eclectic musical styles (from dance to jazz) with a healthy dose of social consciousness. The latter evidenced by the lyrics of "4 Black Men" which address institutionalized racism and LGBT rights. But like any serious artist, Winston took lessons from the masters.
About two weeks ago on October 2, Winston held a listening party and performance at Minton's in Harlem. While there he previewed the EP while paying homage to his musical teachers with covers of songs by Lionel Richie, Prince, Tears for Fears and Marvin Gaye. Check out highlights from the event below along with his new video for "4 Black Men."
On the meaning behind his EP's title:
"I am forever listening to the greats so what you hear are all of my influences for this particular record. Plus I am a mentor to a lot of musicians and young aspiring artists. This is my master class on showing them how to take everything around them and put it into themselves to become something different and greater. One of my biggest inspirations as a songwriter, composer, and human spirit is Lionel Richie. Old-school R&B is a huge influence for this record."
On how Prince's semi-nude and nude album covers inspired him:
"I remember going to the CD store and seeing a cover of a man naked. So I picked up the CD and from there I got into everything he was about. He was about being your own person and he embodied that so well."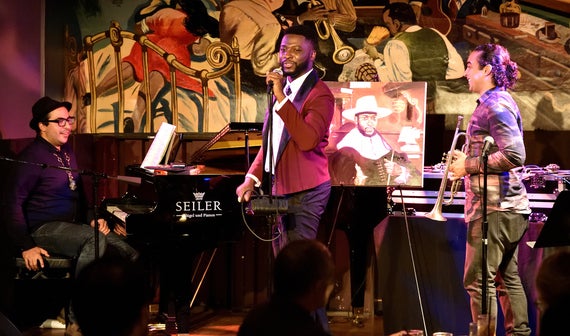 On the influence of Tears for Fears:
"A disheartening thing about making music is that people expect because you look a certain way to sing or write a certain type of music only. But on Master Class there is a new wave influence."
On how Marvin Gaye inspired the social consciousness of '4 Black Men':
"Marvin Gaye like the other artists I picked are not only great musical contributors but also very socially conscious. That is a big inspiration for Master Class. Everybody knows at least one of these characters in the song '4 Black Men.' 245 years of slavery is several generations of parents and for me recognizing that and the strength of that was important to put in song. We are living in very interesting dark times but there is light at that end of tunnel. It is about awareness and love. I wrote this song to start a conversation."
Check out the video for "4 Black Men" here:
The column, On the "A" w/Souleo, covers the intersection of the arts, culture entertainment and philanthropy in Harlem and beyond and is written by Souleo, founder and president of arts administration company, Souleo Enterprises.
Popular in the Community