A young boy fights bullying while celebrating Basant, a springtime kite-flying festival in "King for a Day." A group of kids transform their bodies into the letters A-Z in "AFRO-BETS ABC Book." In each of these picture books none of the protagonists are white -- representing a movement aimed at augmenting the diversity of children's literature. A recent study by the Cooperative Children's Book Center found that of the 3,200 children's books published last year only 253 (about 8 percent) were about children of color. This percentage represents a decrease since 2002 when 415 (about 13 percent) of the 3,150 books published were about children of color.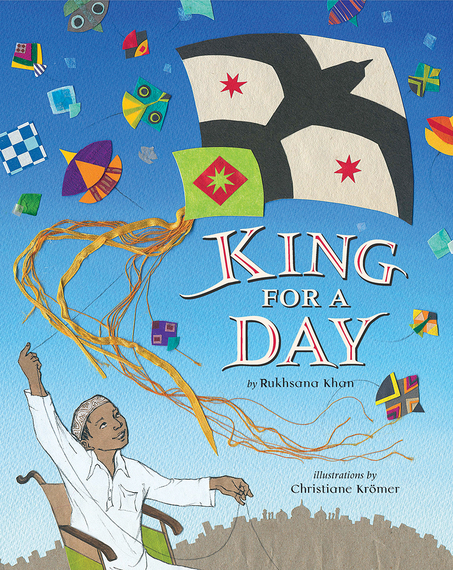 Courtesy of LEE & LOW BOOKS
"White children -- all children really -- need to be exposed to books that help them see the world as it is really: peopled by different ethnic, cultural and racial groups, people with whom they must interact," said Wade Hudson, president and CEO of Just Us Books. "Children's books are great vehicles for helping children understand their communities and their world."
Last year marked the 25th anniversary of Just Us Books for Mr. Hudson and his wife Cheryl Willis Hudson -- the company's publisher and an author. As one of the few black-owned publishing companies with a focus on black-interest children's books, The Hudsons are recognized as trailblazers in the field. Yet even with the success they have achieved -- largely through grassroots marketing efforts--they realize that greater consumer demand and support for multicultural books are necessary to increase diversity.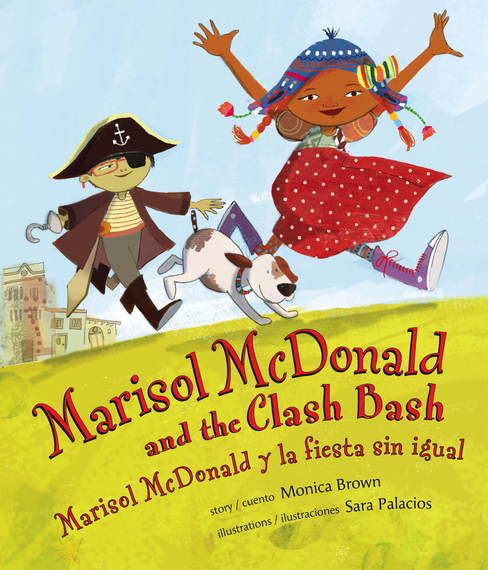 Courtesy of LEE & LOW BOOKS

"These books need to be purchased so that a more viable market for them can be advanced. What if more white parents purchased multicultural books to add to their children's collections? People of color should also purchase more multicultural books. If these books are published and are not sold in the marketplace, publishers will have little choice but to change their publishing list to what will sell -- and those books may not reflect the diversity we want to see," said Mr. Hudson.

But before a book even reaches the market it must pass several gatekeepers in all aspects of publishing from literary agents to writing groups. When looked at closely there is limited diversity found in those who hold these positions. The result? Arguably, self-perpetuating cycles of publishers approving books featuring characters that overwhelmingly, look just like them.

"Editors who are predominately white are sometimes uncomfortable taking on stories that feature people of color because they are afraid of getting the authenticity of the characters wrong," said Jason Low, publisher of LEE & LOW BOOKS. "There is a lot of work that goes into making sure your character rings true, and the perceived lack of pay off in sales keeps many editors away. Unfortunately, this is not something that will be fixed in the near term."

Founded in 1991, LEE & LOW has become one of the most respected independent publishers of children's literature with several award-winning titles and an emphasis on stories about the Latino, African-American, Asian/Pacific Islander and Native American communities. As a smaller publishing house the company has been able to take significantly more creative risks than bigger houses and has found the freedom to define financial success in different terms that don't necessarily rely on huge numbers. Low believes that that there'd be a greater infrastructure to support diversity if the publishing industry followed a similar business model.

"Publishing needs to take a good look in the mirror and remake itself. Instead of wasting money on a celebrity 'author' whose famous name will hopefully drive sales, these resources could be spent on authors who actually write for a living," he recommended. "The expectations of what books can do sales-wise and how long it takes for a book to find its market also have to be adjusted. If a picture book takes a year or more to publish, shouldn't every effort be put into finding that book's audience?"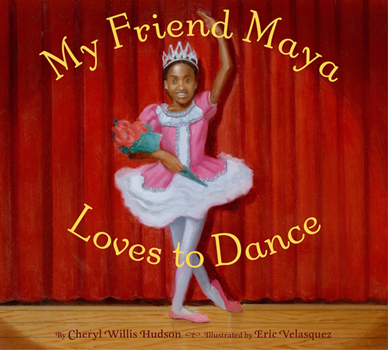 Courtesy of Just Us Books
For writers not willing to wait for the publishing industry to change there is always self-publishing. "AFRO-BETS ABC Book" by Mrs. Hudson, was self-published in 1987 and helped usher in a plethora of multicultural books to the market. But according to Mrs. Hudson, in order for self-publishing to truly be a viable option the quality of multicultural books must match or exceed those of publishing companies. "Books featuring diverse characters need to be just as competitive, if not more so in terms of content, illustration and marketing appeal as other commercially published trade books," she said. "It takes a great deal of work but it can have positive results and definitely offer greater diversity in the children's book market."

Whichever route is taken the fact remains that diversity is a persistent issue in children's literature. But it is also a challenge spread across other areas such as film, TV and national politics as noted by several diversity gap studies by LEE & LOW BOOKS. Low believes a concerted effort across all platforms must take shape if change is to happen.

"There are larger society-wide problems, which help to explain why issues like inequality and lack of representation persist in our supposed 'post-racial' society. Connecting these dots builds awareness. Books will be part of the solution."


****

The weekly column, On the "A" w/Souleo, covers the intersection of the arts, culture entertainment and philanthropy in Harlem and beyond and is written by Souleo, founder and president of event/media content production company, Souleo Enterprises, LLC.
Related
Popular in the Community