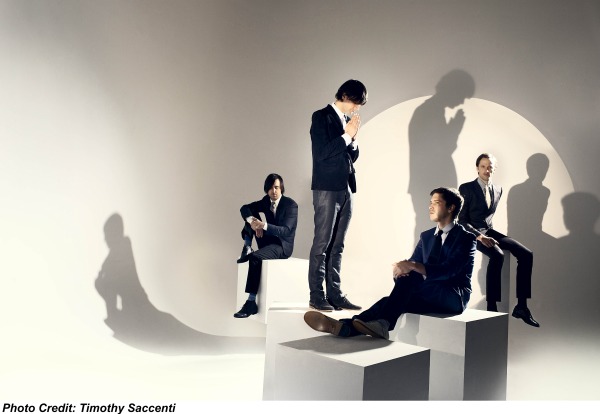 The Pogues bid farewell to New York on St. Patrick's Day (though sadly didn't play "Fairytale of New York") with a rousing sold out show at Terminal 5. While frontman Shane MacGowan often garbled lyrics and frequently took breaks, the rest of the band was in top form and could more than handle the crowd in MacGowan's absence. Spider Stacy was particularly entertaining in what appeared to be a sailor hat and smoking jacket. Towards the end, he took to playing percussion with nothing but a steel tray and his head. Other highlights included the joyous, pulse-racing "Sally MacLennane" -- which pleased the guy standing next to me who was shouting for it throughout the concert -- and the melancholic ballad, "Dirty Old Town". Both surprisingly inspired crowd surfing, which was often cut short by a particularly eager bouncer. The Pogues will surely be missed.
With LCD Soundsystem also on their way out, it's comforting to have a new Cut Copy album. Zonoscope is the kind of intelligently crafted electro synthpop that the dancing averse crowd can embrace for its sheer musical sophistication, though you'll probably find yourself moving anyway as the ecstasy washes over. The opening track on the album, "Need You Now", begins with a slow build of synth beats and grooves reminiscent of LCD's "All My Friends". As frontman Dan Whitford's voice ascends in pitch, it takes on a Joy Division melancholic quality.
This new Architecture in Helsinki version emphasizes the lower register, adding a little Leonard Cohen flair while also shifting the tempo down to a mellow speed. Download the MP3 here.
REAL LIFE. REAL NEWS. REAL VOICES.
Help us tell more of the stories that matter from voices that too often remain unheard.