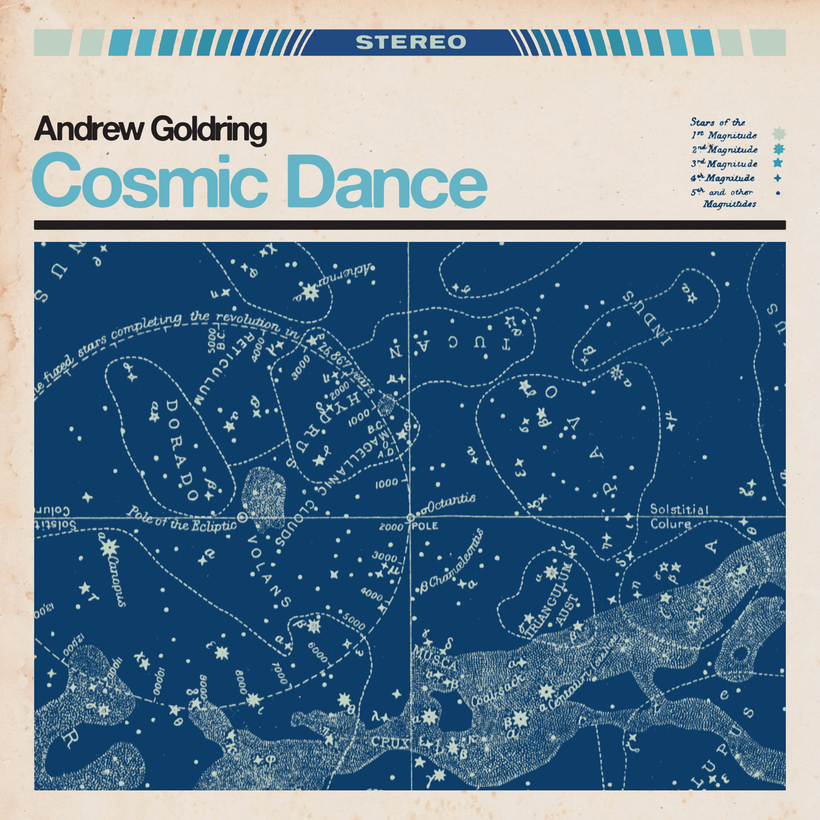 Songwriter Andrew Goldring invokes the whimsical melancholy of Elliot Smith and Sparklehorse, grappling with our existence with humility and skepticism. On his new single, "Cosmic Dance," he muses about threads that might connect us. "Maybe God just speaks in images," he suggests early on with a casual lilt. A few lines later he croons, "forever only asking why?" A God with more questions than answers feels decidedly human and a more plausible deity. He resolves the thought with doubt: "it's all just simple circumstance." Goldring has toured with quirky and quietly inventive groups like "Maps and Atlases" that aren't bound to conventions. I look forward to Goldring's next release as he continues to craft his sound.
No:carrier began as duo in Germany with Chris Wirsig and singer Cynthia Wechselberger over two decades ago. Now based in San Francisco with an expanded band, the group traffics in an electronic noir (think of it as the darker cousin of trip-hop) that feels decidedly retro. Their aptly titled new album, "Songs for an Apocalyptic World," coats industrial beats in a sheen of gloom and a rich wash of sound. Evoking images of a dystopic underworld illuminated only by the raging fires bent on its destruction, songs like "Broken Rainbow" and "When the Rain Falls" act as dirges for a fallen society. While well-produced, its overtly macabre vibe grows tiring. A little texture contrast would go a long way to crafting a more compelling tension. After all, the most haunting darkness comes from the persisting memory of light.
Electric Ray and the Shockers meld a minor key underbelly of surf rock with the upbeat drive of rockabilly on their latest album "California Torpedo" to create a unique sound that would feel at home in a dream sequence directed by Quentin Tarantino. On songs like "Trouble" it feels like ERS is parodying a bad-boy image and much of the album walks a line between taking itself seriously and not. This vacillation propels the album and prevents it from falling into a dreary lull. The warm and quiet ballad "Memory" comes about halfway through and dispenses wry wisdom, "you'll find hell in other people's hearts," in the structure of a most-likely unsent letter to a former lover.
I don't generally like hardcore music or metal, a bias developed in college after having a roommate who played it constantly. While I could do without the screaming of The Long Dark Road, their self-titled EP caught my ear for its tightly constructed fury. As he gutturally bellows into the mic, Jeremy Cavan plays the guitar with equal intensity and crafts dynamic tracks that feel like they are about to claw their way out of your speakers and take over the whole house. I think it's telling that the shortest track on the album clocks in at just under seven minutes. Cavan, who's battled mental illness and financial ruin to release this album, is all in and that intensity is felt throughout.
Music producer and composer Tatsuya Oe aka Dark Model creates symphonic electronic music that Fatboy Slim has called "fucking insane." Imagine a classical orchestra soaked in MDMA and then fed through a drum machine. Listening to "Saga," Oe's sophomore release, I felt like I was simultaneously being pulled back into the past and catapulted into the future. Choral flourishes on tracks like "Rage and Redemption" brought to mind the late Doors keyboardist Ray Manzarek's 1980s take on Carl Orff's famous cantata "Carmina Burana." Or more accurately it sounds like a master DJ using that recording as a base to create a syncopated frenzy. The album often reaches peaks of ridiculous maximalism in the vein of "Chariots of Fire" composer Vangelis, particularly in the "Inferno Suite," but that's all part of the fun.
Calling all HuffPost superfans!
Sign up for membership to become a founding member and help shape HuffPost's next chapter
This post was published on the now-closed HuffPost Contributor platform. Contributors control their own work and posted freely to our site. If you need to flag this entry as abusive,
send us an email
.