Film festivals are fun for all involved. They are like a circuit party for interesting and talented people. The citizenry can soak in the glamour and star power. The city receives the bounty and pride of an annual event. Local businesses prosper. A filmmaker is allowed to meet ones audience. Film festivals can also be great moneymakers.
There are many, many film festivals in the United States. Some are large and sprawling while others are intimate. Dead center in the beautiful state of Oregon, the small town of Bend is celebrating the ten-year anniversary of their film festival. Orit Schwartz is director of BendFilm and she lends her insight.
How did an L.A. girl end up in Bend, Oregon?
Funny story...I have no idea. No, really... I have no idea. But I do love this town, so however it is that I wound up here, I'm glad it happened.
Working in Hollywood can be agonizing. Any comments? Were you burned out? Why did you leave?
When I was a teenager, I spent a lot of time at Universal Studios and Sunset Gower going to sitcom tapings (Silver Spoons and Who's The Boss). Because I was so young and I kept showing up, they assumed I was related to someone. This was in the good ol' days when security was kind of lax. Kids today have to know someone... My first paying production job out of college was working on Roseanne. I got lucky. It was the highest rated show at the time. The staff had 27 writers. It was a fun place to be a production assistant. After Rosanne, I was fortunate to continue working on a bunch of great shows, but TV just changed. I didn't want to go into game shows or reality, so I wound up taking some time off and somehow landed in Bend, Oregon.
You have an impressive resume. Was it an easy transition to step into the shoes of the original founder?
Thank you. The founder of BendFilm, Katie Merritt, is an incredibly creative woman. We are lucky that she had the idea back in 2003-2004 to start a festival, seeing as our community is perfect for one. She did start the festival in the years before the burst of the housing bubble, there was a lot of money floating around, which I am sure had its own challenges. BendFilm went through a few directors that had their turn when the economy was taking a sharp dive down, I applaud them for keeping the festival going and the doors open. When I joined in 2010, we were able to continue their work and grow the festival.
What drew you to BendFilm in the first place? How did you come to get involved?
Back in 2006, I made a short film called The Frank Anderson. It co-starred Stephen Root (who I worked with on NewsRadio) and Jane Lynch. At the time, I thought it would get me TV work. But instead it got me festival work. The year after that, 2007, I served on the jury. Fast-forward to 2010, I was living in Bend and was asked to come in for a few hours to help in the office. Well, one thing led to another and here I am. It was a bit of an odd path, but I feel really lucky to be part of such an amazing festival.
What is more important to a film fest, local public support or city government support?
That's a tough one, because having both really is ideal! But local support is probably a tad more important. In the case of BendFilm, our community is relatively small so that support is really what has driven the growth of the festival. I think that growth has helped develop a strong sense of community ownership, which is great. We are run on 99 percent volunteer power and our sponsors have been very loyal over the years. We would love to be able to get more grants and grow even stronger.
Film fests can be a highly profitable big business. Clearly that is not the motivation at BendFilm. What is?
We are a great small community in Central Oregon. Many people come here having never heard of Bend, and wind up falling in love. At BendFilm, we focus on our filmmakers. They are generous enough to share their films with us. Watching film on the big screen is disappearing. Thankfully, film festivals like ours have been able to contribute to keeping that experience alive while introducing audiences to films that they might not have seen otherwise. That's what we love - having our filmmakers attend and interact with the festival-goers. It is a labor of love for everyone.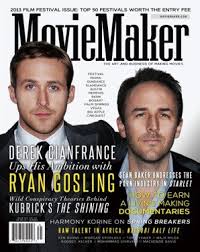 Moviemaker Magazine called you one of the top 25 (of the top 50) film festivals worth the entry fee. Why do you think they picked you from among all those other festivals in the States?
We are honored! I didn't even know we were picked. Erik Jambor who runs Indie Memphis and is a super great guy, emailed me a congratulations. I had to ask him what he was congratulating me for. We were the only Pacific Northwest film festival on that list, which is amazing, considering how many festivals we have out here. Why were we picked? I think it's because of the way we treat our filmmakers.
All film festivals say that. How are you exceptional?
Our focus is on them. We're also one of the few festivals that still give out cash prizes. In addition, we offer the Panavision Best Narrative award. BendFilm is one of the few festivals that have the honor of Panavision as a sponsor with a $60,000 camera rental package prize. Having Panavision attached to BendFilm is huge! And of course, our town is really just an amazing setting for a festival. Our venues, our volunteers and our community are all so welcoming. I think filmmakers love attending and meeting other filmmakers because we create an environment for them to meet and network.
A cash prize is king. How else does BendFilm compete in the crowded film fest marketplace?
We're now in our 10th year and we're building a reputation as a place filmmakers want to show their films. Some filmmakers are attending for the first time. Others are returning because they love BendFilm and the way we treat them. They are our rock stars. We don't bring in a big name for effect. Although we wouldn't turn away Angelina Jolie.
Coming to BendFilm, being surrounded by our team of volunteers and the community and just experiencing the magic of this town. I grew up in LA. I thought places like Bend, Oregon were only movie sets. I had never seen snow until I got here. By the way, snow is in the winter. BendFilm is in the fall.
Is BendFilm a marketplace for filmmakers like Sundance is?
We're not in the category of Sundance, obviously. We do have Neal Block, head of Distribution for Magnolia Pictures, joining us on the jury this year. But most likely this will not be where you sell your film. As a filmmaker, having a safe welcoming place to show your film and meet other filmmakers, that's what the industry is all about -- relationships. And that's what we hope filmmakers get when they attend BendFilm. I see it on Facebook, the friendships formed by filmmakers due to BendFilm. It's awesome!
This is your tenth year. How will you celebrate? What makes this year different?
Our jury this year is over-the-top amazing. As I mentioned, we have Neal Block head of Theatrical Distribution at Magnolia Pictures; Miriam Cutler, Emmy-nominated composer; Franklin Leonard, the founder of the Black List; Darryl Macdonald Director of the Palm Springs International Film Festival; Maggie Mackay head programmer of the LA film fest; and Lisa Schwarzbaum who was a movie critic at Entertainment Weekly for the last nineteen years. We are honored to have them join us. Reaching our 10th is a milestone. We have some great parties planned. It'll be a blast! And of course, as always, we are super proud of our program and our attending filmmakers.
These are interesting heavy-hitters on your jury. How did you convince them to travel north?
I had been asking Lisa Schwarzbaum for a while and she finally said "yes"! I am still pinching myself. She is a lovely woman and I can't wait to meet her in person. I have been reading Entertainment Weekly forever. I also asked Neal, Franklin and Maggie, and was thrilled when they said yes!! Miriam, I have met before. She was the composer for ETHEL, which won our audience award last year. Darryl, who would probably not remember this -- my short played at the Palm Springs Shorts Fest in 2007. So he's been on my radar for a while. We do have the Oxford Hotel in town, where we host the jury. It is an amazing boutique hotel and a seductive lure for the jury. And of course Bend, Oregon is a gorgeous town. When I pitch that to them as part of joining us for BendFilm, I think that helps amazingly.
Tell me about your fifteenth year anniversary. How will that be different than today?
If we continue on the track we are on, I would be extremely happy and proud of what we have accomplished. I hope we have filmmakers continuing to submit incredible projects to us and I hope audiences continue to appreciate and support seeing films on the big screen.
In your eyes, what is the future of filmmaking? What is the current state of affairs?
The industry has changed so rapidly in what seems like such a short time. Making a film, the process isn't as expensive as it used to be, allowing more filmmakers accessibility to tell their stories. This can be really great.
Franklin Leonard of the famous Black List has had a profound effect upon Hollywood. Please comment. Does the Black List serve as accountability to the silly executive?
(laughing) No comment. I think what he's created is amazing! I wouldn't dare pitch him a draft of a spec script written long ago. But to those filmmakers that are trying to build a career, what Franklin offers is gold. Now with Facebook and social media, the old fashioned gatekeepers are no longer. That's good and bad. Obviously it's contributing to the massive change in the industry.
What are the top five films playing this year? Why should we take note?
I am being totally honest when I say that I would sit through all of our 82 official selection films again. I get this question a lot this time of year. Honestly, it would be impossible for me to narrow it down. I am very excited to have the West Coast premiere of Neil LaBute's Some Velvet Morning.
What else is happening besides screenings?
We have some great panels, which are free to attend, with our visiting filmmakers and jurors. Those are always great to watch and ask questions of the filmmakers. The audience loves the Q and A after every film. With 100 filmmakers attending, 47 of our 82 films are being represented. There will be a lot of Q & A opportunities. And parties, lots and lots of parties!! It'll be a super fun four days.
Why should people visit Bend? If I were planning a visit to the Festival, what else would I do while I was in town?
Be prepared to buy a house. This place is magical! We have amazing trails. I never walked when I was in LA. Don't get me wrong, my heart is still in LA, but man, I've never seen so much nature in my life. I have to pinch myself every now and again.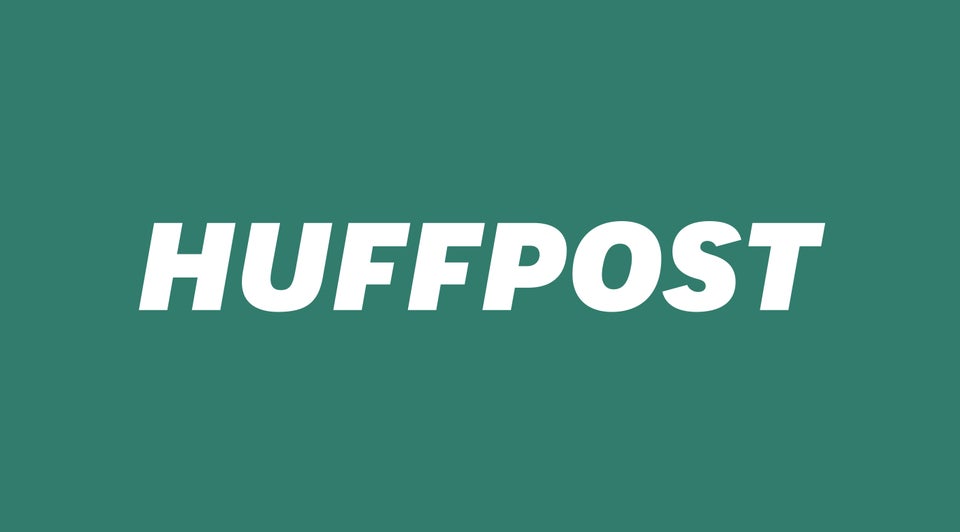 BendFilm: Selections from the Bend Oregon film festival 2013
Popular in the Community